Columbus: Crew announce Legends partnership
source: ColumbusCrewSC.com; author: michał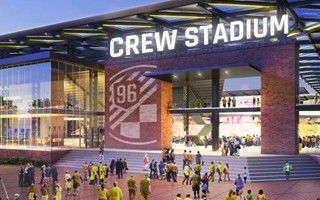 After many larger stadiums, now Legends is on board to help develop the new Columbus Crew stadium. Crew announced the crucial partnership after having already worked with the agency for some time.
They already are partners to dozens of major venues, both in sports and live entertainment events. Operating in sales and sponsorship, analytics and valuation, hospitality and operations, Legends has now officially been announced as partner for the 20,000-seater being planned for downtown Columbus.
Legends will work with Columbus Crew across multiple areas, including project planning and development, sponsorship and ticket sales, naming rights, marketing, technology innovations, data insights and analytics.
The company has already delivered key business intelligence data on planning and design for the future stadium through its proprietary approach to gathering targeted market-specific information.
By conducting focus groups, surveys and utilizing other research-driven tools Legends has been able to analyze feedback from Columbus Crew ticket holders, fans and the broader Columbus, Ohio community.
Worth an estimated $230 million, the new stadium should be delivered in 2021.