Birmingham: See the Commonwealth Games main venue
source: StadiumDB.com; author: michał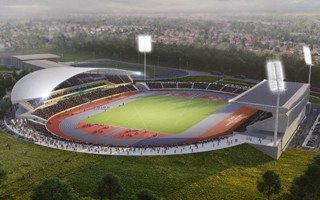 After impressive initial design, the final concept may seem modest. It's more sensible, though. If all proceedings go well, this time next year construction will already be underway.
Over the past weekend consultation events took place on the future of Alexander Stadium, UK's leading athletics facility which is to be revamped to host ceremonies of the 2022 Commonwealth Games.
When you compare it to the initial vision (below) it may seem downscaled and cheapened significantly. Not only that, it's simply far more rational and practical. Speaking of the price, initial £70 million (€78.5m) is now expected to go down to 63 million (€70.5m).
Even if the stadium itself proves inexpensive (tender ongoing), the tournament itself is already beyond the maximum foreseen in 2017. Back then it was expected to cost £500-680 million, while current budget stands at £778 million. Even if 75% (£594m) is to be financed by the UK government and only a quarter by the city, it's still a massive endavour.
At just under 10% of total spending, the main stadium looks rationally indeed. It's also going to be smaller than planned initially. While capacity for the tournament hasn't changed (at 40,000), the legacy size has been cut from 25,000 suggested in 2017 to 18,000.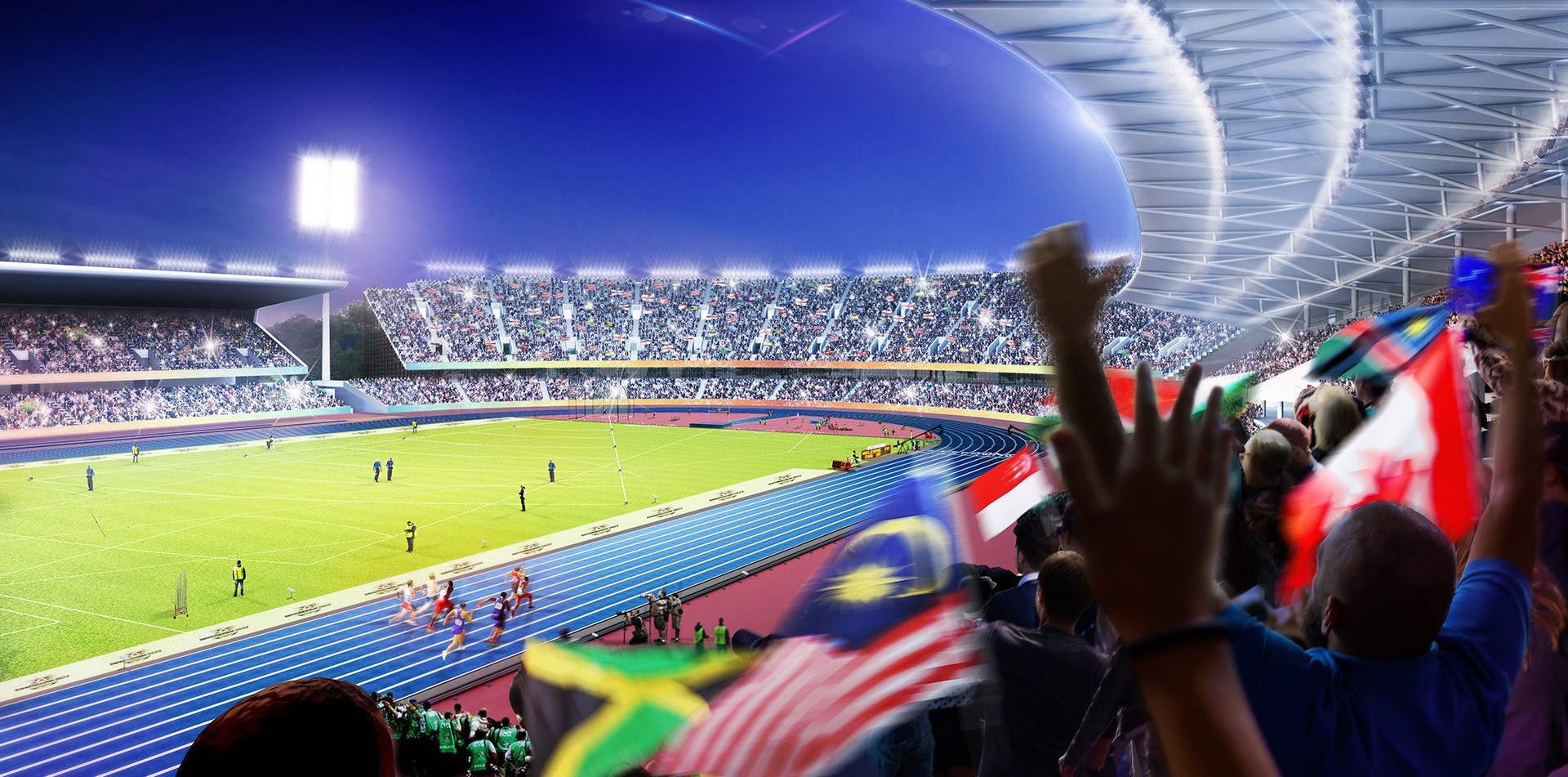 With the east stand to be retained (5,000), this leaves only 13,000 extra seats to be added on permanent stands. Most of them will be located on new double-tiered western stand, which will also house hospitality. Curves will be lower specifically to allow mounting of vast temporary sections with over 20,000 seats for the 2022 events.
Should everything go as planned, in spring of 2020 the project should have planning permission and see groundbreaking. By late 2021 all of the permanent elements should be delivered, leaving enough time for a soft launch and tests. By the summer of 2022 the extra 20,000+ seats should be added.