A glance at the races
source: StadiumDB.com; author: michał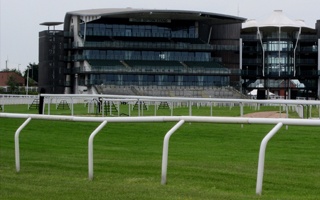 Even if you have no idea about horse racing, the names Kentucky Derby or Grand National immediately ring a bell. But did you know that racecourses are among the world's largest sports venues?
Horse racing is certainly an elite sport, for the few rather than the many. Or so you would think until you realise the scale of the largest races. You don't even need to follow the Grand National last news to know that it's one of the world's most prestigious sporting events. And this year it celebrates its 180th anniversary, too!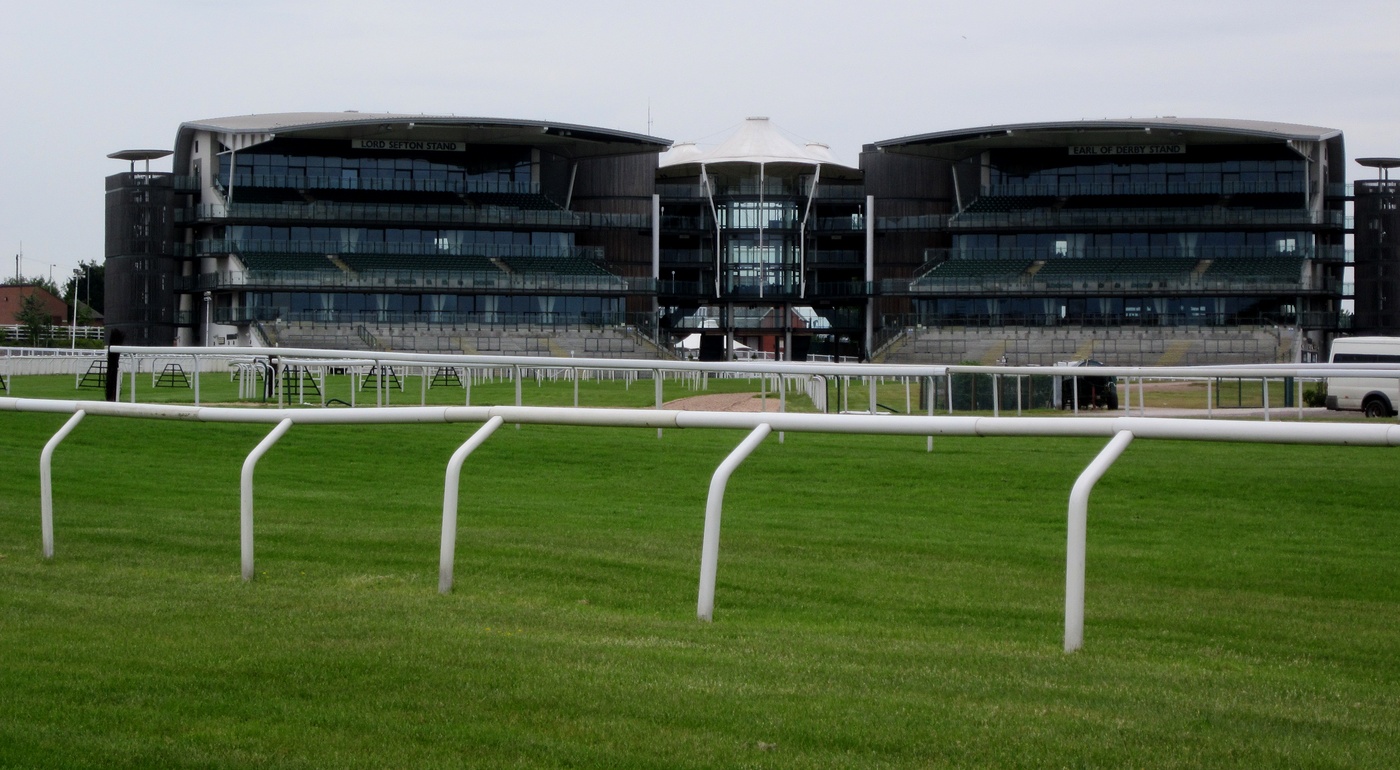 And the Aintree Racecourse, where the Grand National takes place annually, is even older, already in operation for 190 years. Of course it hasn't looked like it does now from the start, now dominated by two twin grandstands in the south east (Earl of Derby Stand and Lord Sefton Stand), both delivered in 2007.
Its official capacity stands at 75,000, making it only the third largest racecourse in Britain. And the UK isn't even a dominant market for horse racing. Within Tokyo and Chiba urban cluster there are two race tracks which combined hold nearly 400,000 people. The larger one, in Tokyo, boasts a massive 223,000 capacity, which is the highest of all racecourses globally. The second, in Chiba, is only somewhat smaller with 165,676. Japan, along with the US, dominate the list of largest racecourses and most prestigious races.
In terms of size, we should note that racecourses cover immense surfaces, easily surpassing 5 football fields. The one in Aintree, just north of Liverpool, is 40-hectares large. Tokyo Racecourse is even greater and we're not including parking spaces, just the space taken by the track itself and direct facilities (auditorium, not even the stables and anciliary facilities).
In case this doesn't sound impressive enough, please take a look at the below satellite images. First one shows the now-demolished Hollywood Park Racecourse in Inglewood, Los Angeles. The second one presents the new NFL stadium replacing it. While being one of the largest football stadia ever created (both by floor space and capacity), the stadium covers only a fraction of what the racecourse used to occupy.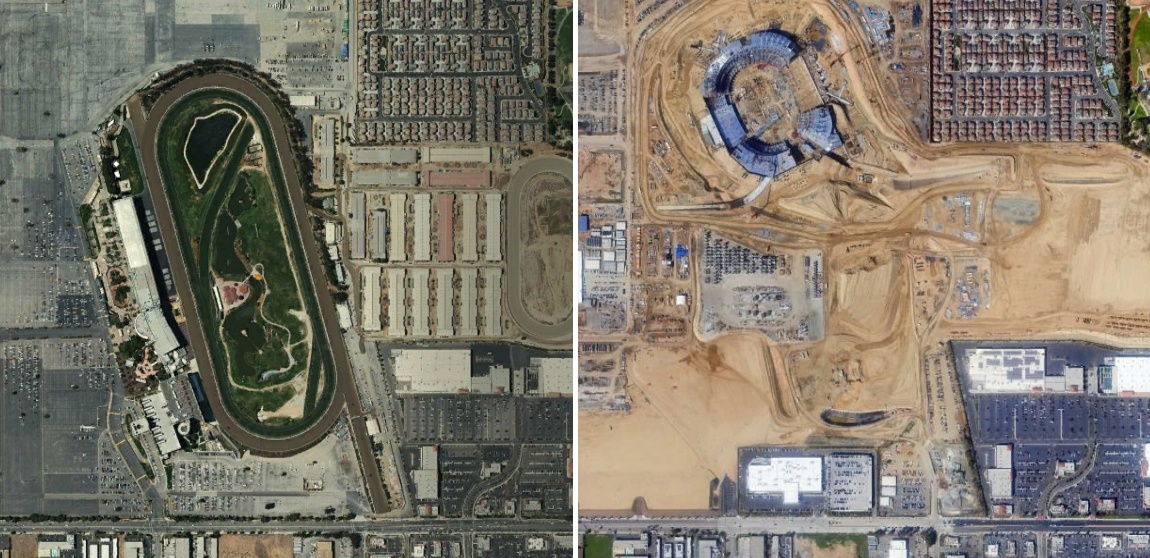 Of course the operating model of racecourses is entirely different from regular stadia. While lounges, boxes and larger venues within the complexes can be hired on non-event day, racecourses aren't filled regularly, focusing their operation on the one grand event and numerous smaller, which do not engage the entire area.