San Diego: SDSU selects contractor for Mission Valley stadium
source: NBC San Diego; author: michał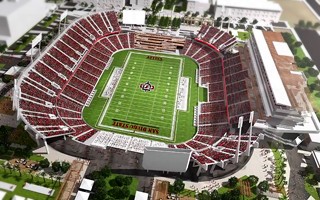 With construction partner in place, now San Diego State University is looking for the architect who will create their new 35,000-capacity stadium, successor of the aging Qualcomm Stadium.
At the end of February San Diego State University have sealed the selection of Clark Construction Group as preferred stadium contractor. The company will deliver SDSU's new NCAA stadium for 35,000 people, worth an estimated $250 million.
"The Clark team is proud and excited to partner with San Diego State University for the design and construction of the new multi-use stadium," said Carlos Gonzalez, senior VP and regional executive officer for Clark Construction Group.
"The full resources of our national organization, combined with our local expertise and relationships will be at the service of the university to achieve the project's vision. We recognize the opportunity this project creates for SDSU's Mission Valley campus and for the greater San Diego community. We could not be more excited to bring this vision to reality."
According to SDSU, Clark will begin the design and planning concurrent with the university's negotiations with the city to purchase the land, and the development of the Draft Environmental Impact Report for the complete SDSU Mission Valley development.
It's expected that the draft will be ready for public release this summer considered for approval by the university Board of Trustees in 2020.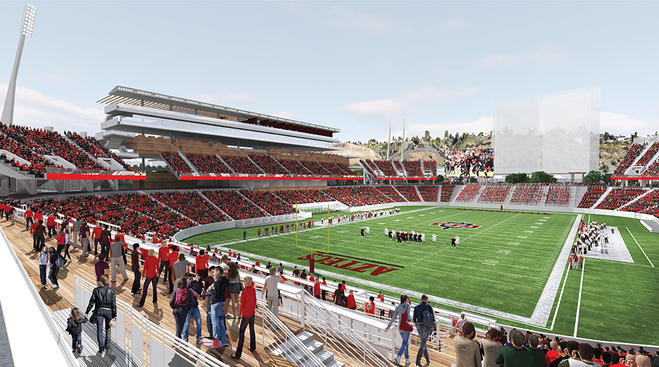 © SDSU