Minneapolis: Allianz Field handed over
source: StadiumDB.com; author: michał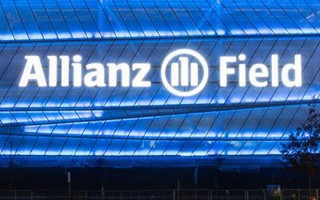 On March 1 the new home of Minnesota United FC was handed over by the contractor, Mortenson Construction. Now preparations for opening are ongoing.
20 months – that's how long it took to deliver the new football stadium in St. Paul, just outside Minneapolis. While the pace may not seem particularly impressive for a smajority-steel-prefab stadium with sunken lower tier, it should be remembered that two harsh winters are included in its construction schedule.
In total 2,020 people worked some 650,000 manhours on the project and a significant portion of the works (11%) was carried out by women. Now Mortenson Construction, the main contractor of MNUFC, has officially handed over the result of its work. Ceremonial handover took place on Feb 27, official date is March 1.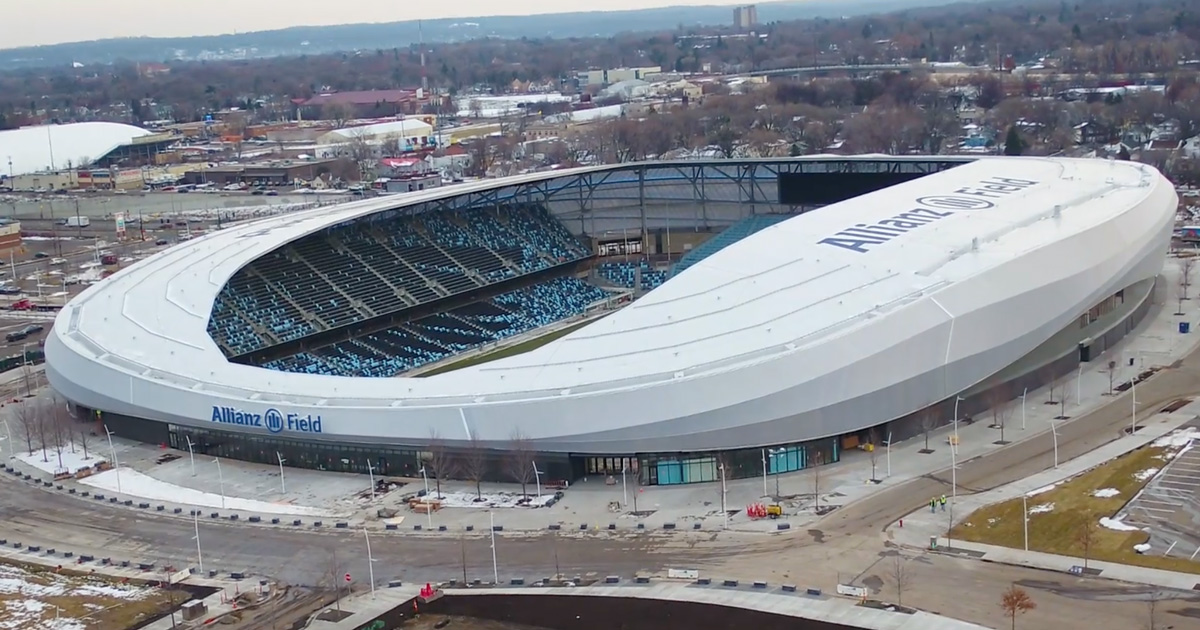 © Mortenson Construction
Officially ready and tested, the stadium is now seeing preparations for opening game. After one season spent at TCF Bank Stadium, relocation to Allianz Field will take place on April 13, when New York City FC are coming to Minneapolis.
With a budget of $250 million (beyond the planned $200m) it's the largest privately-funded sports venue in the Twin Cities agglomeration, according to Pioneer Press. But, while taxpayers didn't pay for the stadium itself, some $20 million was spent on enabling works, infrastructural upgrades and public spaces.
The new stadium itself is distinctice thanks to its flowing lines. Covered with silver-tinted PTFE membrane, the stadium facade resembles the pattern of feathers, which may be read as homage to the loon, bird symbol of MNUFC.
Inside, fans can enjoy 19,400 places, which can be further expanded to some 24,000. Of those, 2,800 are located on a single-tier safe standing terrace in the south. On the more lavish end, 25 privates boxes, 38 semi-enclosed loges and 4 business clubs are waiting for visitors.
The entire site covers some 14 hectares, of which the stadium only takes the central southern part. Eventually it should be joined by new commercial premises around, while behind the northern end a green plaza is created. Although the final layout includes just half of the green initially announced (0.5 instead of 1 hectare).
All green areas will benefit from rainwater collection system which should reuse some 7,500 m3 of water annually. The stadium itself is equipped with a tank holding 2,500 m3 for internal use.