Top five Spurs games at Wembley
source: StadiumDB.com; author: michał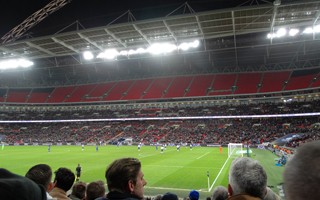 Tottenham will be glad to move out of Wembley and into their much-delayed new stadium. The New Wembley has not been a kind place for the club in terms of silverware with just a solitary League Cup win. However, they destroyed any Wembley "Voodoo" in the Premier League and are trying to mount an even more successful European campaign at Wembley this year.
Declan Wiseman from spursforlife.com reflects on the top five Spurs matches at the new Wembley Stadium.
League Cup Final vs Chelsea: 24 February 2008
One of the greatest games at Wembley for Spurs is also the last time they won a trophy. Tottenham were the first to concede, Didier Drogba converting a 20-yard freekick in the 39th minute. Spurs made an equaliser out of a Wayne Bridge handball, with the mercurial Dimitar Berbatov scoring the penalty. Then, Spurs left it late- 93 minutes- to grab the winner. Jonathan Woodgate, who would later happen to cause all kinds of calamity at Real Madrid, bundled the ball over the line after Petr Cech cleared the ball straight into the defender's face.
Since then, Tottenham have been knocked out of the same league cup in the semi-finals by Chelsea this year. They did manage to win the home leg against Chelsea 1-0, thanks to a Harry Kane penalty. It was a match marked with some controversy. VAR reared its ugly head at Wembley yet again, where Kane was purportedly offside. The officials on the day decided that the was onside; this was much to Sarri's dismay.
This echoed the 2015 League Cup final, which Spurs sadly lost at Wembley. It looked to a turning point for the club under Pochettino's reign. However, they were unable to grab hold of the silverware. Meanwhile, Mourinho lifted his first trophy after returning to Chelsea. But, the performance on the day was spirited. Pochettino reaffirmed his pride for the team. After all, this was a young team that featured Nabil Bentaleb, Ryan Mason, Andros Townsend, Danny Rose and the then emerging Harry Kane.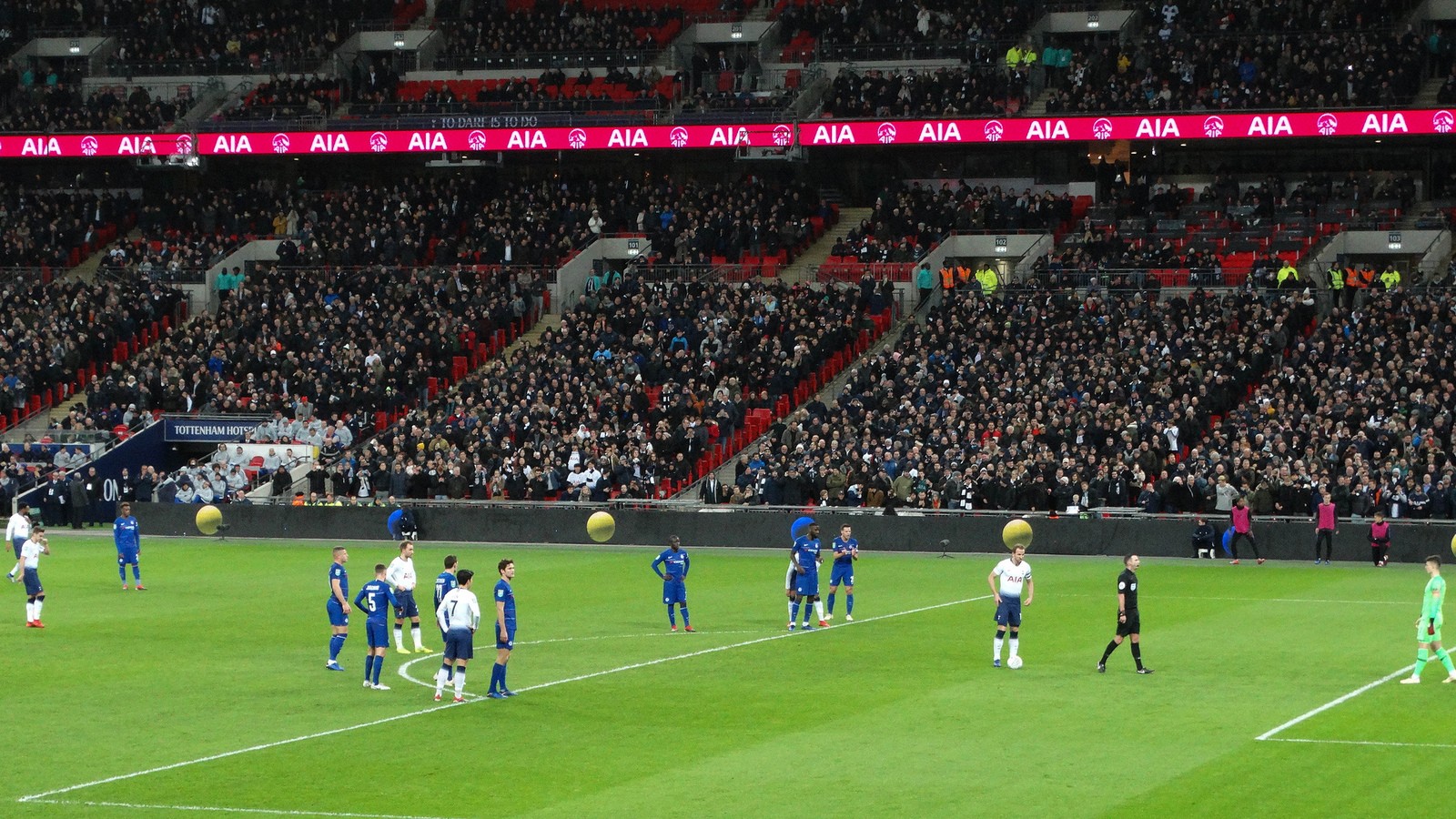 © cfcunofficial
Tottenham Crush Real Madrid: Wednesday 1st November 2017
A huge European night at Wembley; whose magic has not yet faded. Dele scored two goals, making a real impression on the world stage. There were still nerves that remained, even at 3-1. But, in truth, this was finally a match where Spurs nailed a game plan and had the game under control after 65 minutes. Christian Eriksen grabbed the third in a classic counter-attack. Cristiano Ronaldo did score at 80 minutes, but it was a match where Tottenham could have outscored their opponents.
This match serves as a real landmark in the club's recent history. Finally, they can beat the top teams in the world through quality attacking football. Furthermore, this kind of progress is so impressive when away from any proper home ground.
Champions League Hopes Kept Alive versus Inter Milan: Wednesday 28 November 2018
Spurs await Borussia Dortmund, after scraping through in Group B. The 1-0 win against Inter Milan at Wembley was a key feature in this. Spurs had been taught a lesson by Barcelona 4-2 in the same competition. Furthermore, this was a match set against the backdrop of an ecstatic, then miserable European campaign at the first season of using Wembley for all home fixtures. The Wembley Curse, or "Voodoo", although seemingly banished in the league, seemed to insidiously remain.
For much of the match, it seemed as though it would be just an extension of Spurs' woe at Wembley.
Enter Christian Eriksen. The playmaker arrived late into the box, smashing home the winner after Moussa Sissoko's driving run and Dele's intelligent flick. Sissoko, who had a torrid first season at Spurs, underwent a Wembley like transformation, to become a much more confident player. He was a key player in this match, exuding strength and power. He could finally open out his legs and make the most of Wembley's spacious pitch. But it was Eriksen who was able to break the deadlock overall. His effort might not have been needed, had Harry Winks' awesome effort slipped just a few inches from the bar which he struck.
This was a huge match at Wembley, vital in setting up the famous 1-1 draw against Barcelona. Spurs finished second and therefore progressed to their current tie against Dortmund.
Turning the Red Tide: Sunday 22 October 2017
Tottenham's 4-1 win versus Liverpool was a thrilling encounter. Spurs were 3-1 up by half-time, with Kane, Son Heung-Min and Dele on the scoresheet. Liverpool retained a much greater share of the ball, with 63.8% possession. However, it was the Lilywhites who were able to create and take the clear-cut chances. Mohamed Salah attempted to make an impact, but despite scoring a goal, failed to galvanise his team's reprisal.
Pochettino's years at Spurs have really challenged the hegemony of the traditional top four clubs. Indeed, this is another match in a string of results defeating once indominable rivals.
Eriksen's 11-Second-Belter and Spurs' Attendance Record: Wednesday 31 January 2018
There was barely any time to get settled into a seat, when Christian Eriksen opened the scoring under Wembley lights against Manchester United. He didn't manage to surpass Ledley King's nine second Premier League record. Nevertheless, it was proper route one style play from Spurs. Jan Vertonghen sent the ball forward, with Kane and Dele involved, before Eriksen fired in the opener.
Later on in that half Phil Jones scored an own goal. This match set a record attendance of 81,978 for Spurs in the Premier League. But it also helps to break the paradigm of United's dominance of Spurs in the modern era of football. All in all, Spurs had only won five times at home against the Red Devils in the Premier League.