USA: Sports Turf Managers Association enjoys successful 30th Annual Conference & Exhibition
source: STMA.org / Buffalo Agency; author: michał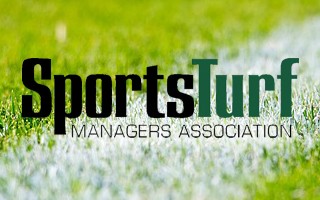 The Sports Turf Managers Association (STMA) – the non-profit, professional association comprised of 2,700 men and women professionals overseeing sports fields worldwide and critical to athletes' safety – received outstanding participation at its 30th annual Conference & Exhibition in Phoenix, Arizona.
Visit Phoenix confirmed the community received over $3 million from total estimated direct expenditures from Conference participants including event attendees, exhibitors, and organizers. The monetary impact is determined by direct spending on food and beverage consumption, business services expenses, and lodging costs.
The Phoenix Convention Center housed more than 2,300 participants including 1,400 sports turf leaders and 900 exhibitors from 14 countries for four days of industry education, networking events, and product demonstrations. The event was highlighted by a volunteer rebuild of Lindo Park baseball field, two "Seminar On-Wheels" tours of Phoenix area sports complexes, SAFE fundraisers, and the STMA Awards Reception & Banquet.
Attendees enjoyed 50 learning sessions and panels given by commercial representatives and renowned industry leaders. Sessions were split into eight tracks including turfgrass management, facility management, synthetic, pest control, water, industry developments, baseball, and professional development.

"Thousands of members traveled from around the world to share innovative ideas and best practices," says Jody Gill, CSFM, newly-elected STMA President and Grounds Coordinator at Blue Valley School District in Overland Park, Kan. "Each member gained valuable knowledge in helping them better manage field surfaces to provide the safest conditions for athletes.
SAFE, the association's charitable foundation, raised nearly $41,000 through a bowling competition, live and silent auctions, raffles, and a golf tournament at Grand Canyon University Golf Course. Proceeds benefit educational programs, scholarships and grants enriching communities through safe, sustainable sports and recreation fields.
Award winners recognized included "Field of the Year" recipients in professional, collegiate and schools and parks categories. The prestigiousFounders' Awards for significant contributions to the profession was bestowed to:
Dick Ericson Award: Nicole Sherry, Baltimore Orioles
Dr. William H. Daniel Award: Pam Sherratt, Ohio State University Sports Turf Extension Specialist
George Toma Golden Rake: Abby McNeal, CSFM, CPRP, City and County of Denver Parks
Harry C. Gill Award: Jeff Fowler, Penn State University Extension
In the "Student Challenge," teams of four were tested on their knowledge and skills in several key disciplines within the sports turf industry for a chance of winning one of two $5,000 grants. Winners from four-year programs include:
Team #424: Iowa State University (First Place)
Team #404: Penn State University (Second Place)
Team #417: University of Maryland (Third Place)
Two-year program winners are as follows:

Team #203: Penn State University (First Place)
Team #204: Mt. San Antonio College (Second Place)
Team #212: Mt. San Antonio College (Third Place)
Since 1989, STMA has hosted its annual convention in major cities across America. Next year's event will be held in West Palm Beach, Fla. Jan. 14-17, 2020.