New stadium: The olive leaf of Akhisar
source: StadiumDB.com; author: michał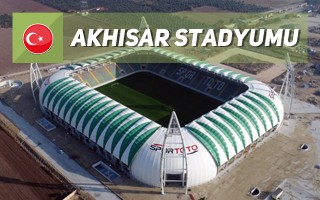 The may be bottom of the Super Lig table at the moment but Akhisar's profile in domestic football has been improving in recent years. In 2018 the team received its long-awaited new home, inspired by olive leaves.
Traditionally football in Akhisar (Manisa province) was experienced at the very heart of the city. However, local multi-use stadium proved outdated and too spatially constrained. It was thus decided that new stadium would be built west of the residential part, in the İnönü district, where nearly 4 hectares of public space was earmarked for development.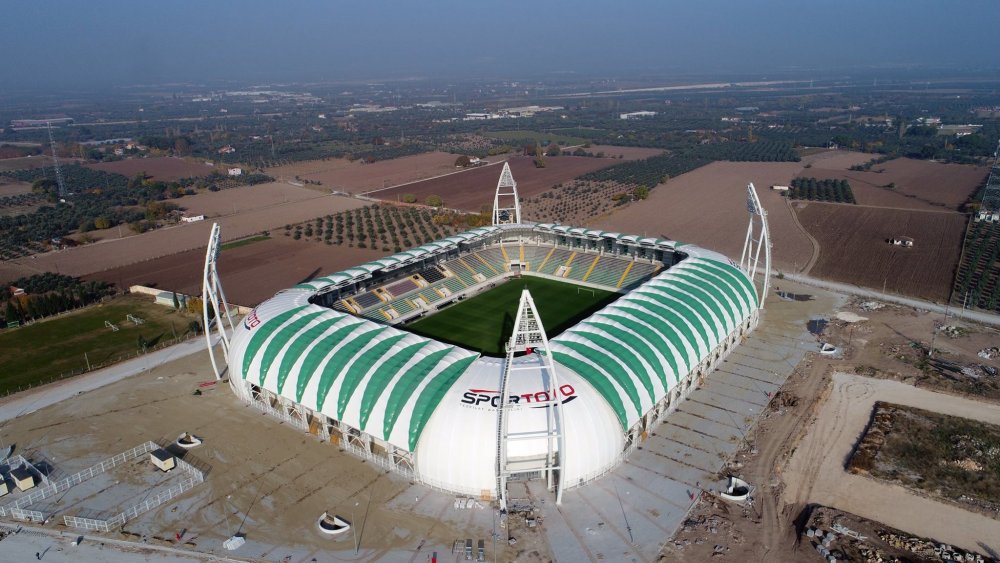 © Akhisar Belediyesi
The plan included not just a brand new Super Lig and UEFA Category IV compliant stadium for 12,000 people but also an indoor arena for 2,000 people. These facilities would be aided by underground parking for 580 cars.
First construction contract tender was resolved in early 2013 but the selected contractor withdrew immediately after having signed the contract. Following court dispute the city decided to drop the company and select the second best offer. The second contractor got work off the ground in March of 2014 and was supposed to deliver the stadium by late 2015. The deadline was passed and further delays arose, which caused one more court dispute.
© Akhisar Belediyesi
By the end of 2016 the second contractor was dropped as well. Third company was selected in March of 2017, promising to finish all main works by the end of September. Structurally complete, the stadium waited until January of 2018 for usage permit. By the end of that month Akhisar Belediyespor was already able to play a celebratory game with befriended Antalyaspor. According to the municipality, a total of 78 million lira was spent on the complex by the end of the indoor hall's construction.
The implemented concept dates back to 2010 and is based on a very simple and symbolic association with Akhisar: the olive tree. Distinctive leaf shape is visible both in the outer cladding, steel beams of the roof, floodlight masts and roof of the indoor hall. Green is also the colour of the club, which seamlessly combines symbolism with team identity. Interestingly, the stadium and indoor arena were both initially expected to be covered with extensive glazing. In the end, the stadium is protected from elements by 20,000 m2 of PVC membrane.