New stadium: MOL Aréna Sóstó
source: StadiumDB.com; author: michał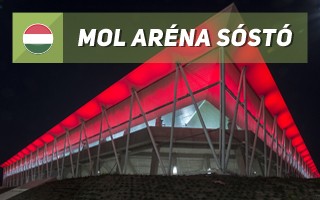 Hungary continues to deliver stadiums in a timely, economic and robust manner. A great example you nominated as Stadium of the Year candidate – the new arena in Székesfehérvár. Courtesy of MOL Vidi FC we can show you great photos of the stadium!
Even if only due to the high level of Videoton FC, Sóstói stadium was among Hungary's most important stadia outside Budapest for almost all of its history. With gradual improvements from early 2000s, it retained decent standard infrastructurally. When the national programme of stadium redevelopments for top two leagues was launched, it was decided that the west stand would be retained, considered up-to-standards. But a new stadium was necessary nevertheless.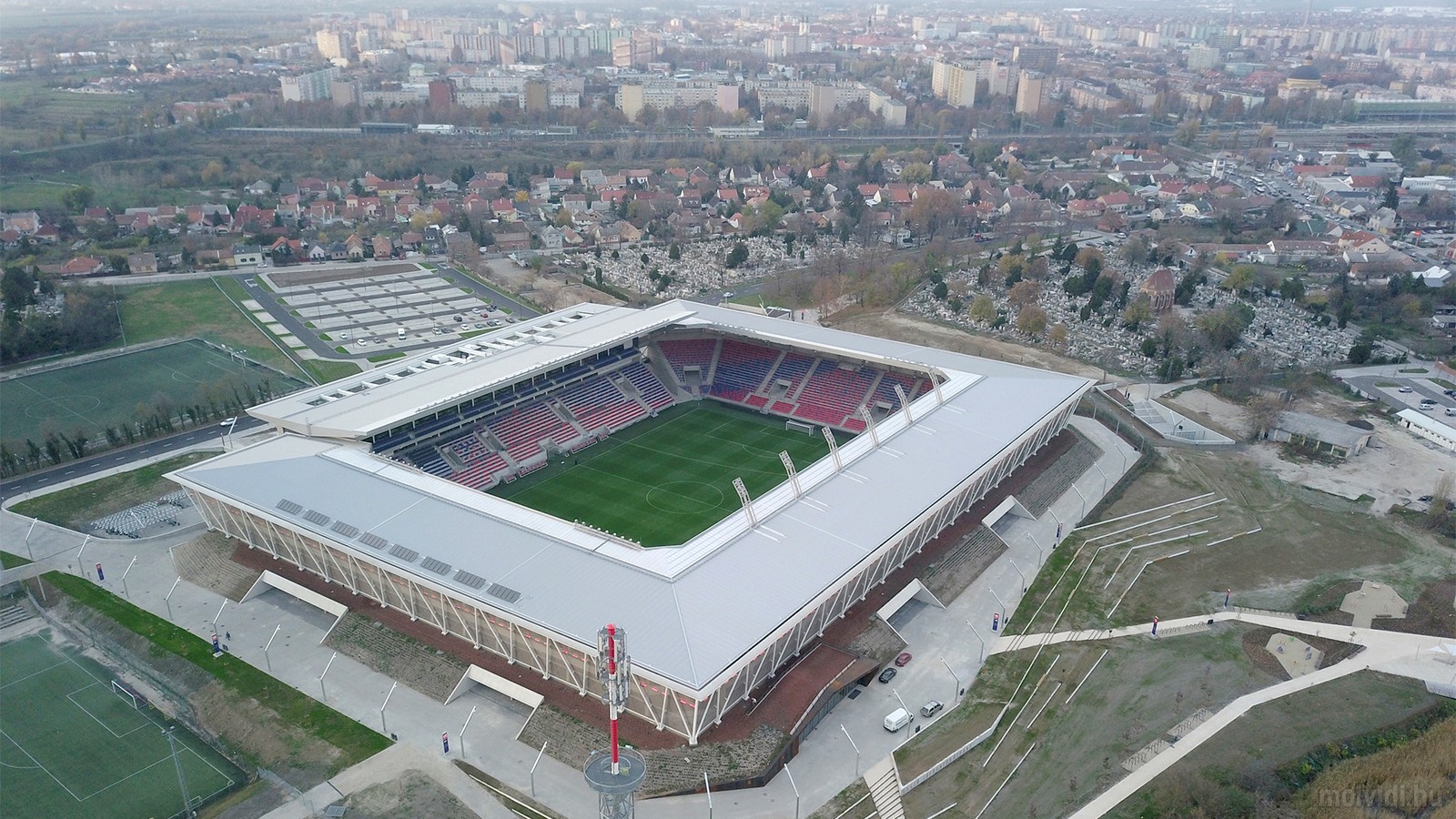 © MOL Vidi FC
Design of three new stands to join the main one was created in 2014-2015 and construction officially began in late November of 2016. As is customary for Hungarian stadia, delivery was estimated very soon, in just 14 months. The budget was to stay under HUF 13 billion for the stadium itself and just over 14 billion including associated costs.
During construction it turned out that the main stand presents actual static risk and has to be largely demolished, then rebuilt. This caused understandable alterations and delays. Still, delivery within 22 months is a decent result for a stadium of this scale across Europe. Final cost was announced as HUF 13.98 billion, which is also a disciplined amount.
The design was drawn by Budapest-based S.A.M.O. office and the challenge wasn't limited to just combining the old and new parts. A different issue was creation of attractive public space which would transition from football stadium to wildlife reserve. Precisely that, the city's largest green area and wildlife sanctuary, begins just behind the east stand. This is why no perimeter fencing was created, while space is organised by pathways, benches and mild landscaping.
Grass has been 'pulled' onto the stadium by creation of artificial landfill on the base of the building, behind toilets and concession stands. In total over 23,000 m2 of green space was achieved directly around the building, including pathways that transform into piers, allowing visitors to walk above water and admire the landscape. A 30-meter viewing tower was also created behind the south stand.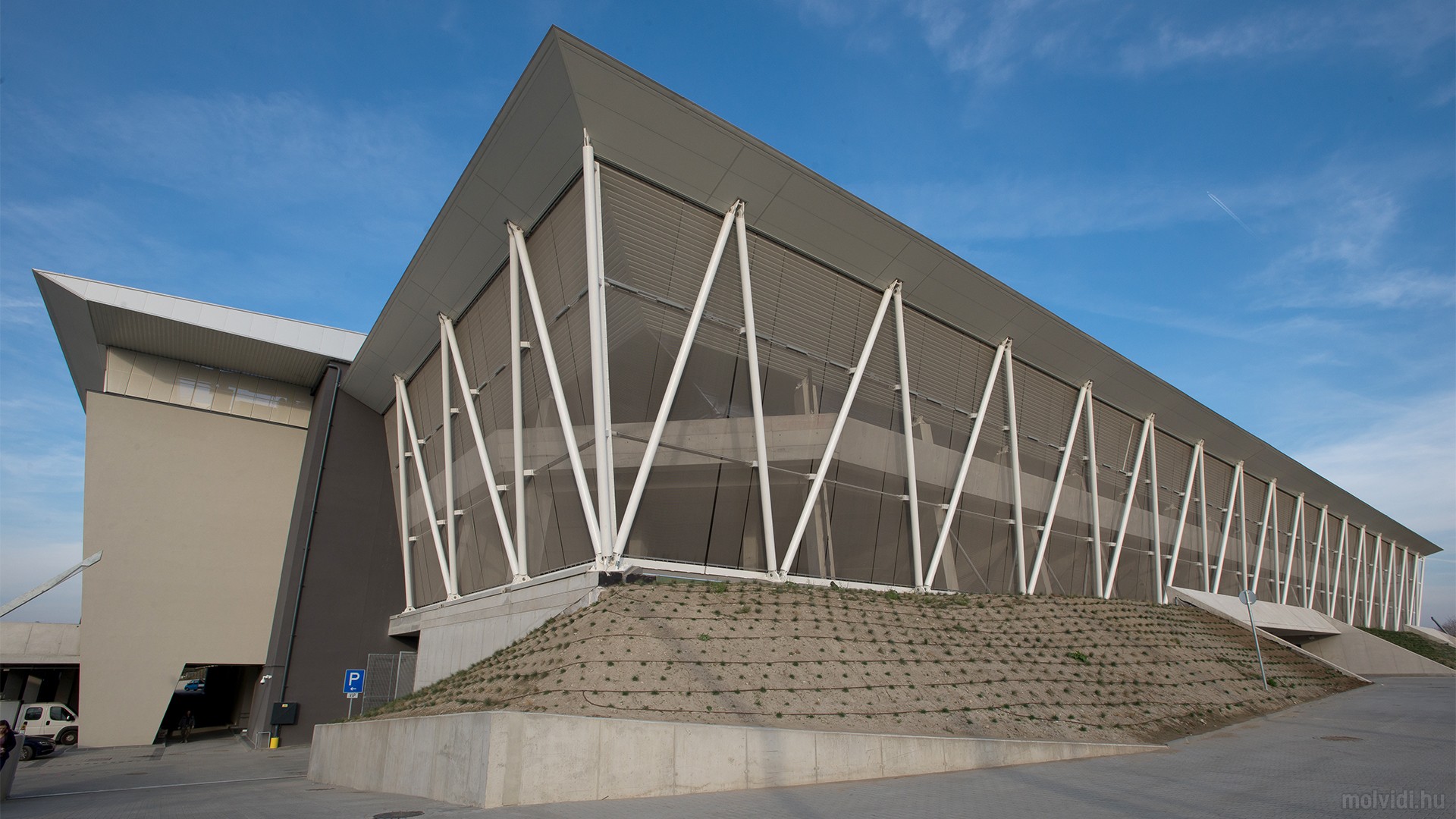 © MOL Vidi FC
The stadium's bowl is neutral in colour by day and balanced, even though the main stand remains taller than three remaining ones, retaining its dominant character known from the old stadium. The stadium's peak stands at just above 17 meters and including modest floodlight masts in the east peak height is reached at 21m. The rectangular footpring is just under 11,000 m2, while total floor space of the stadium stands at 17,500 m2. While vast majority of facilities are housed within the new west stand, a small glazed pavilion stands out within the east stand, facing the wildlife reserve.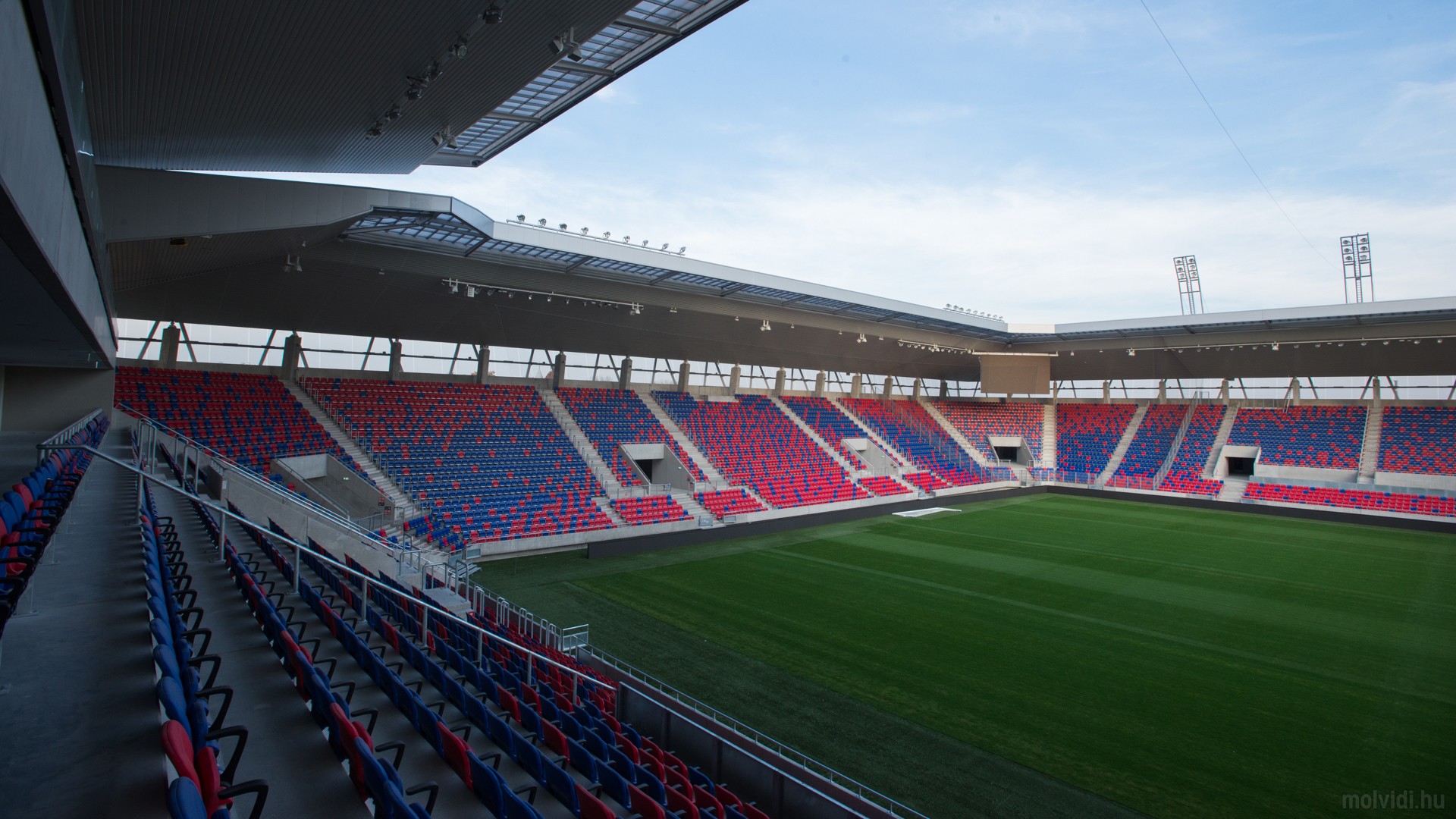 © MOL Vidi FC
Though the stadium's structure is largely created with prefabricated concrete, visitors will only notice that once inside. Externally, almost all of it is hidden thanks to a mixture of composite, tin and rather thick facade mesh. Dominant aesthetic element is formed by rhythmic V-shaped steel beams supporting the roof. Even the glazing of west stand's facade follows the angular pattern. Meanwhile, the thick mesh and bottom roof cladding make a great backgrop for nighttime lighting, usually in club colours.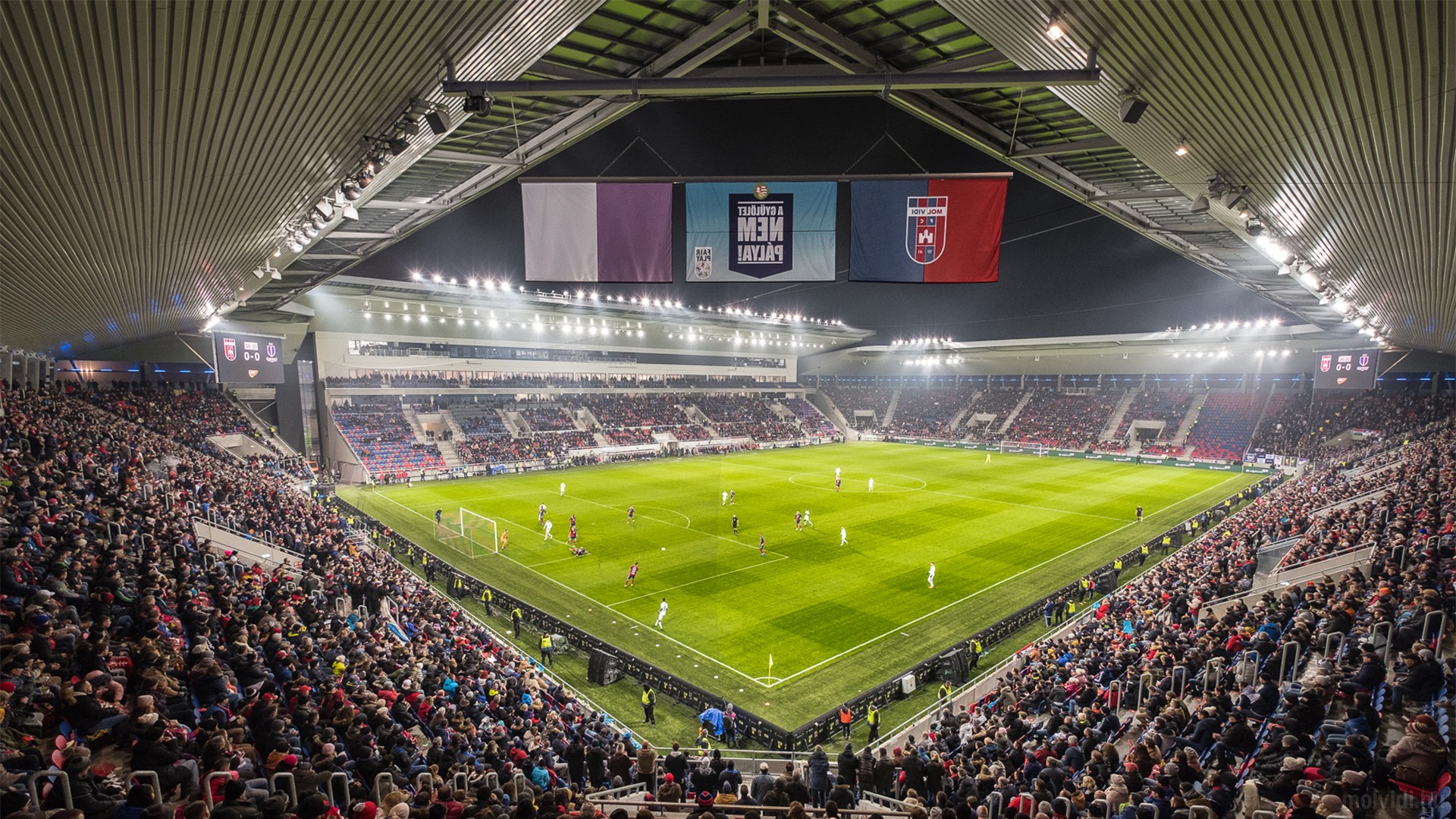 © MOL Vidi FC