Wolverhampton: Wolves make history. Kind of
source: StadiumDB.com; author: michał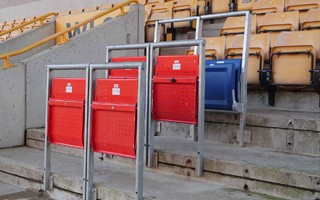 No club in Premier League has a safe standing section, right? Not anymore, at least not exactly. There is a caveat but still: earlier today Wolverhampton Wanderers have confirmed installation of the first safe standing options at Molineux.
Starting this week Premier League finally has a safe standing area. Or a taste of what one could be like. Wolverhampton Wanderers have informed today that they've installed three different kinds of so called rail seats (seats incorporated into a railing system), two pieces of each kind. Two more variations, this time seeing railings installed between regular seating, will come later into the week.
Surely, six seats is no significant development but it's not about matchday use at this point. It's a way of demonstrating that such options should be taken into account and voicing the team's support for safe standing overall. The five kinds of safe standing options will be consulted with Wolves' supporters and local Safety Advisory Group.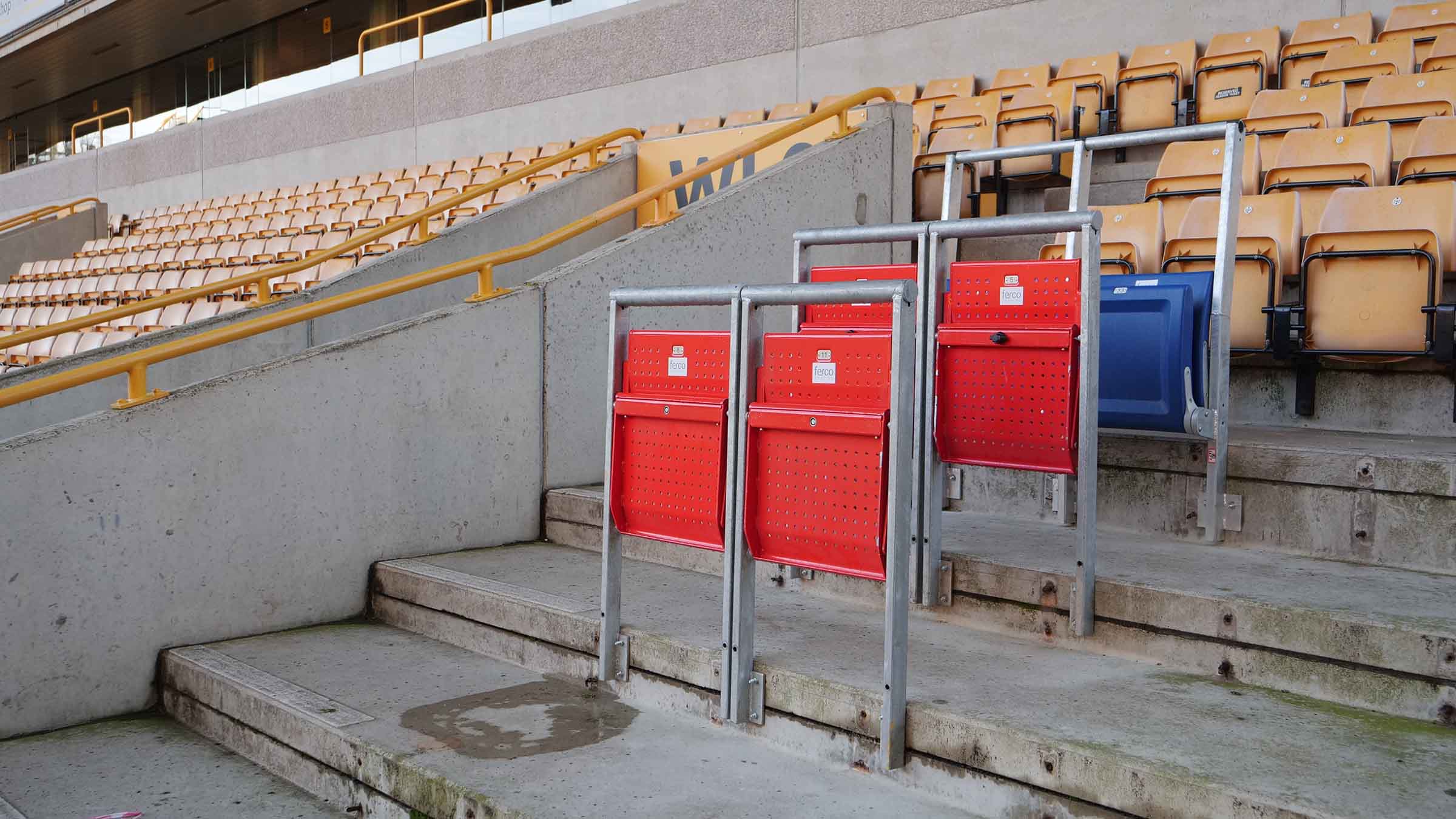 © Wolverhampton Wanderers
Managing director Laurie Dalrymple said in a statement: "As a club we are keen to be at the forefront of innovation and progression, so the opportunity to install these examples of potential safe-standing solutions was one we were very happy to explore.
"Whilst the seats themselves will not be operational or used at matches, we are now able to give our Fan's Parliament group and local authority the opportunity to view all the options before some of these solutions become commonplace in UK stadiums."
Importantly, it's not just about a sign of support. Wolverhampton Wanderers are planning to move forward with expansion of Molineux and would prefer to include a selected safe standing solution in the scheme to satisfy supporter demand for it.
Also, last year the national stadium safety body, Sports Ground Safety Authority, confirmed that, provided certain strict conditions are met, both independent barriers and seats incorporating barriers can be licensed as compliant with the government's all-seater policy.
This means a safe standing section can be created, it's just that no-one can stand in it. As silly as it sounds, approval for standing would come only if (hopefully when) the all-seater rule is changed. At present fans are prohibited from persistently standing in seated areas of the stadium and in top two divisions of English and Welsh football there are only seated areas.