Qatar 2022: Al Wakrah Stadium late but nearing happy end
source: StadiumDB.com; author: michał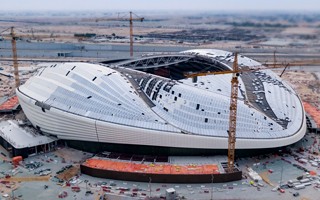 One of the world's most unique stadiums is finally taking the shape from architectural renders. While it will be delivered slightly late, there's still a huge time buffer before the 2022 World Cup.
Al Wakrah Stadium was contracted for delivery by the end of 2018. That deadline has passed already, obviously, but work goes on in almost all areas of the stadium. Which doesn't mean there's any threat of missing FIFA's deadlines, Qatar is well ahead of the federation's guidelines. With well over 3 years left, it's actually a record-fast host country, at least in terms of stadium infrastructure preparations.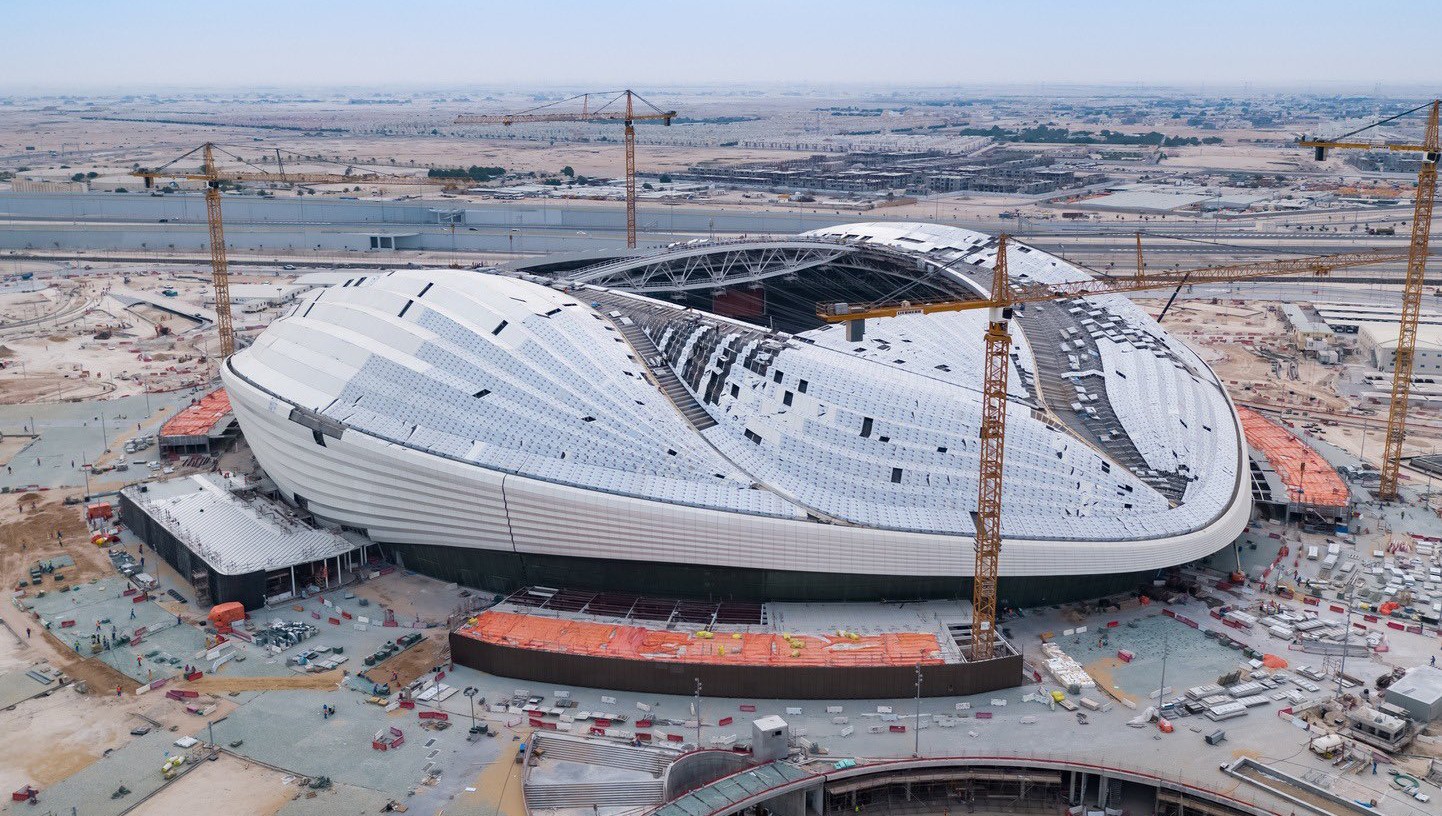 © Supreme Committee for Delivery and Legacy
Al Wakrah Stadium takes its name from the town it's being built in. According to the World Cup hosts the venue is 20 km south of Doha. According to Google, it's actually just outside Doha's city limits (under 3 km). Which means it's only far enough for FIFA and Qatar to pretend that the World Cup is not being held by one metropolitan area, which would be a breach of regulations.
Nevertheless, the stadium is one-of-a-kind thanks to its Zaha Hadid Architects design. Spanning some 230 meters, its main arches create a unique dome or, rather, 6 conjoined domes, impressively formed and hovering up to 50 meters above the field.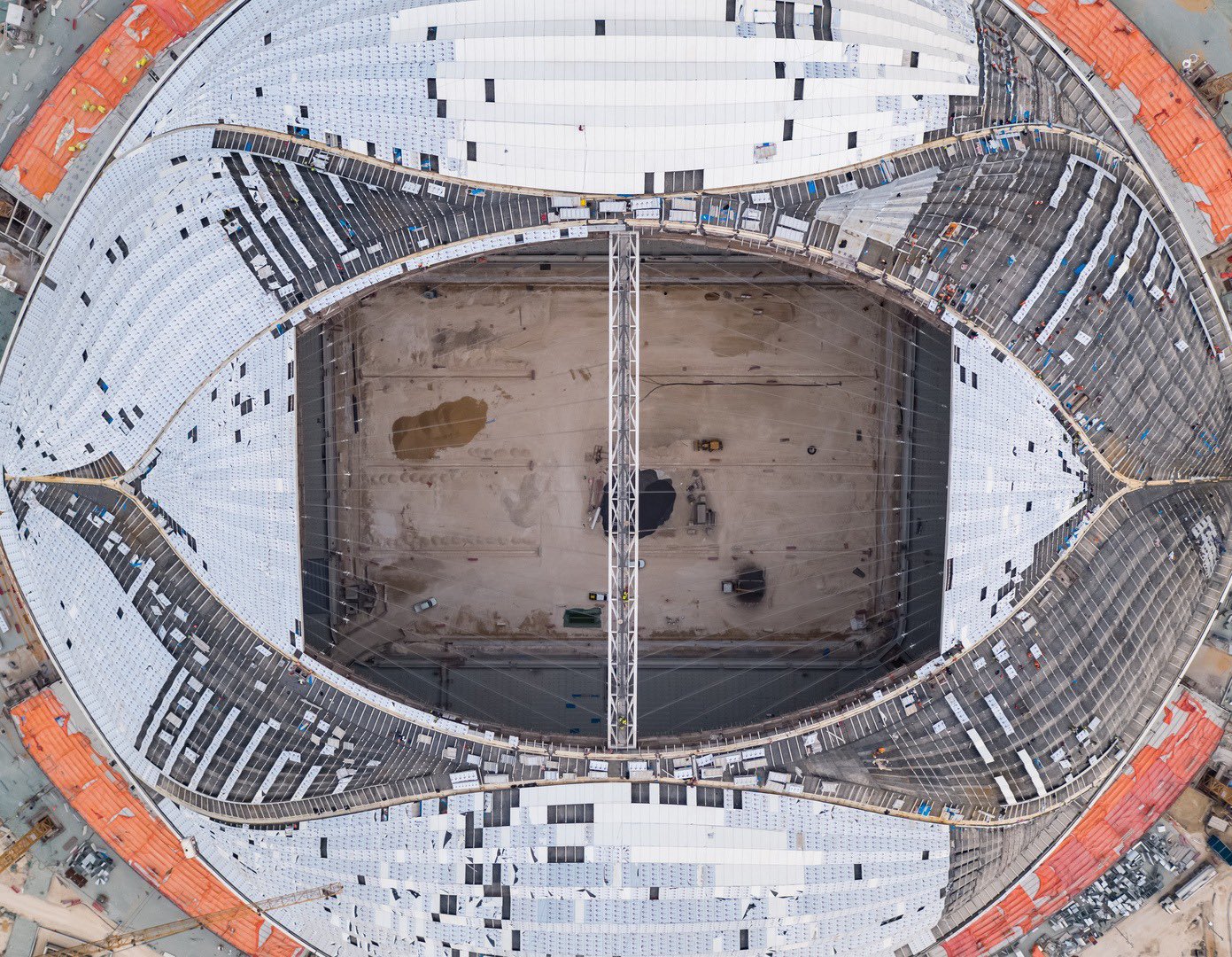 © Supreme Committee for Delivery and Legacy
The primary steel structure, erected between October of 2017 and May of 2018, is also one-of-a-kind as two main arches are held in place by a 378-ton beam, called the oculus. It hovers above central line of the future field and is also the line dividing two portions of Al Wakrah's retractable roof. Yes, the venue has a unique sliding roof as well. Though it uses the known cable-membrane technology, all such roofs to date were circular, while this one forms two triangular segments.
The new stadium will hold just over 40,000 spectators (net capacity) during the 2022 World Cup. In legacy mode the building should lose roughly half of the auditorium. Its price tag is $587.3 million, though that doesn't include enabling works carried out before construction had begun.

© Supreme Committee for Delivery and Legacy