Chicago: Alderman kills stadium, rest of project moves on
source: ChicagoBusiness.com / Chicago.SunTimes.com; author: michał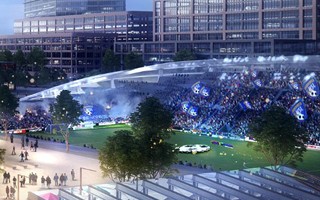 Representative of local community decided he could not agree on a football stadium and thus the 20,000-seater for a proposed USL team has been scrapped from the massive Lincoln Yards revitalisation.
Part of Chicago's North Side, Lincoln Yards is a post-industrial area with deteriorating infrastructure and poor perspectives. But it's part of an impressive commercial plan by developer Sterling Bay, who even tried and tempt Amazon into locating their new headquarters here. That plan failed but the project has been moving on in recent months.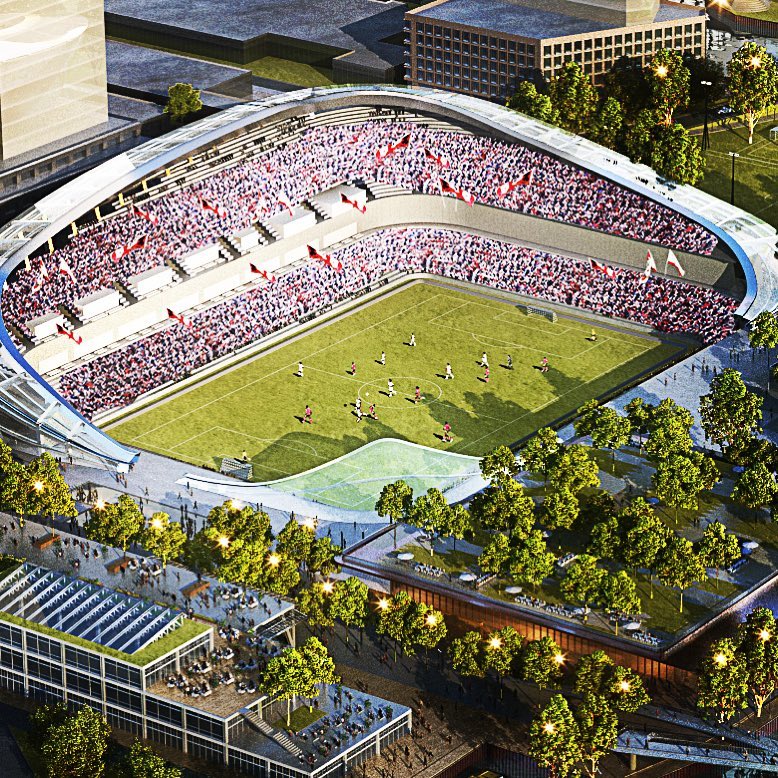 From the start it included a proposed 20,000-seat stadium. While that may have made little sense for Amazon, it then surfaced that a new USL (US 2nd tier) football team would be located here. Also, a Live Nation arts precinct which would use the stadium on non-matchdays and have additional venues that could have brought over 10,000 people here on a regular night.
Both the football and concerts proved very problematic. Alderman for the area Brian Hopkins had been raising concerns from the very start, forcing Sterling Bay last year to increase available public spaces from initial 13.4 acres to 20.9 acres.
Now his vote proved crucial to the fate of both the stadium and concert venues. In a recent online poll among his constituents Hopkins saw majority against the facilites, while roughly one in four voters were in favour. Also, the existing Chicago entertainment venues expressed fears over Live Nation's proposed precinct, which could suck the market dry while congesting the North Side and inconveniencing residents.
That's, in short, how Hopkins justified his vote against the proposed 20,000-seater, which is now effectively dead. The stadium has been dropped by Sterling Bay, as confirmed in the company's official statement. "Alderman Hopkins and residents have been very clear: they do not want a stadium. And we want to say: we heard you loud and clear," the statement said.