Buffalo: What the future holds for Buffalo Bills?
source: DemocratAndChronicle.com; author: michał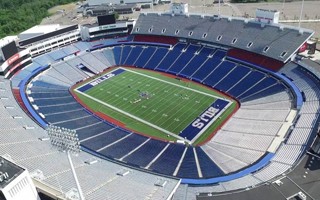 A brand new stadium or a redevelopment of the current one. Or, perhaps, a third option? The outcome isn't certain but efforts to deliver a final decision are well underway as the NFL team consults specialists and supporters.
Buffalo Bills is one of the few remaining NFL sides who haven't reconstructed their stadium or moved to a new one since 1990s. Some teams even managed to upgrade their new stadia in that period while in north-western New York state there's been little progress, despite a couple proposals.
Which makes the recent moves around the future of New Era Field common sense. The team's lease of their home runs out in 2022 and a long-term vision is needed urgently. Should the Bills choose to relocate before that date, they'd have to pay a penalty. But what will happen in 2023 or later? For now the team is staying put in Orchard Park, south of Buffalo proper.
Fot: Idibri (cc: by)
Team owners, the Pegula family, have appointed global brand CAA ICON to build a stadium strategy for the NFL franchise. ICON have a truly impressive portfolio, which includes work on Mercedes-Benz Stadium, U.S. Bank Stadium, Orlando City Stadium or the yet-to-happen AS Roma stadium.
Along the work of professionalists, Buffalo Bills are also engaging their supporters. They've sent out an extensive survey to a cross section of their fanbase, asking stadium-related questions. From issues of financing, through stadium facilities (retractable/permanent dome included) to a preferred location, supporters should indicate in their replies whether they wish to remain at the current ground – but revamped – or move somewhere else.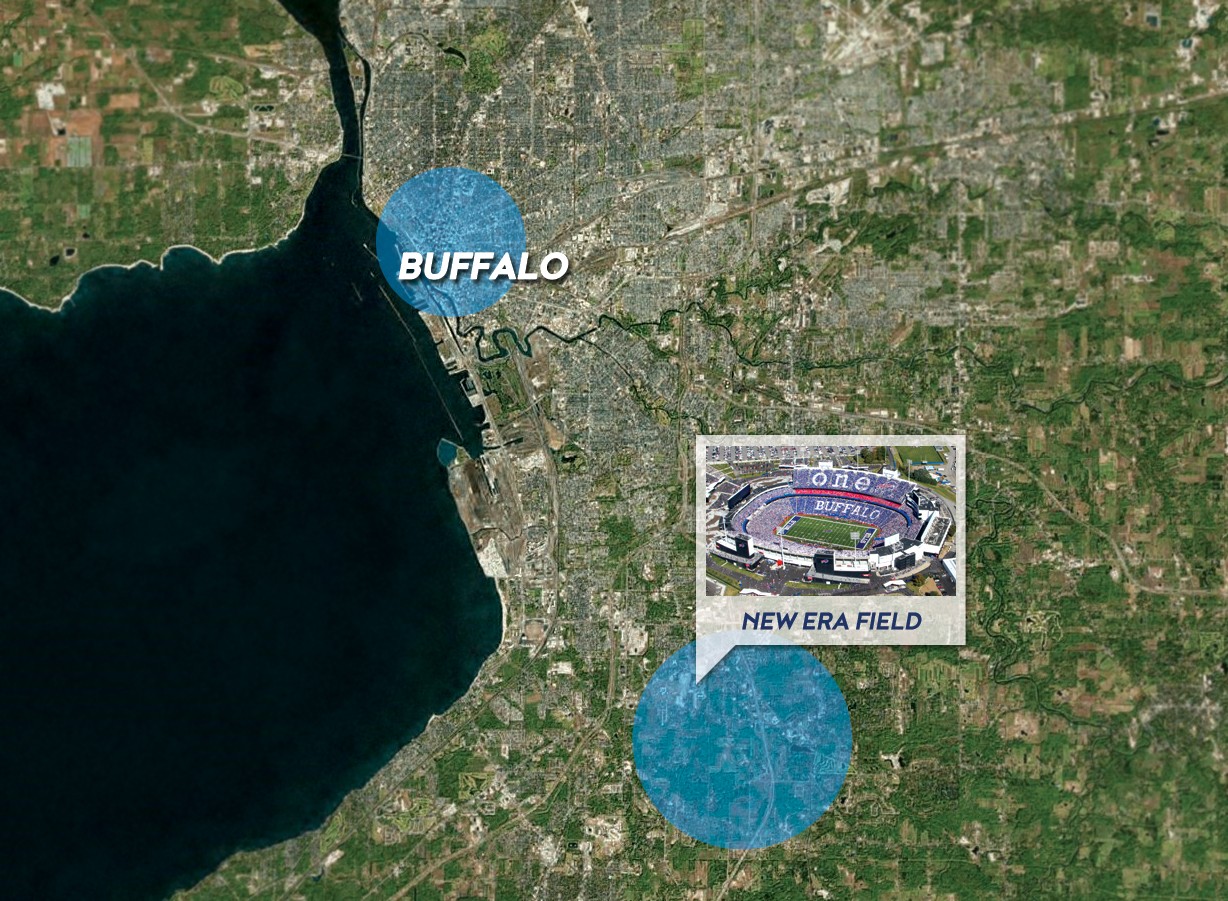 There are two areas the Bills have confirmed to be interested in. One if Orchard Park, where they currently reside, the other is downtown Buffalo. Supporters, however, are also welcome to point their fingers at other sites, including the north and east of Buffalo (west isn't available due to proximity of the border with Canada). No specific site is being analysed at this point, though.
The entire process of consultation and strategising should take no longer than 9 months. The outcome would not only give a detailed overview of the fans' preference, but potentially also a feasibility study into best options.