Where will Redskins land after FedEx Field dies?
source: StadiumDB.com; author: michał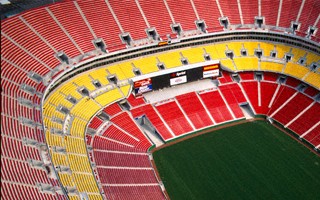 It's been a bad season in a bad era for the Washington Redskins. And their stadium is, you've guessed correctly, bad as well. FedEx Field will only last until 2027, the team staying there is not part of a legacy plan. Where to, then?
It hasn't been a good season for the Redskins, as proven by the pathetic loss to NY Giants. The game had official paid attendance of 57,437 people but you should have seen them flee FedEx Field at half time! While one very poor game or even one season aren't a tragedy, for Redskins it's part of a larger issue.
Their tenancy at FedEx Field runs until 2027 and it seems that date couldn't come soon enough. The stadium in Landover was built back in 1997 with 90,000+ people in mind. It only reached such scale in 2004 and it may have seen like a touchdown for Redskins who, a decade back – in 2008, topped the NFL table in terms of attendance with average turnout of 88,604. But that seems to have been as good as it gets.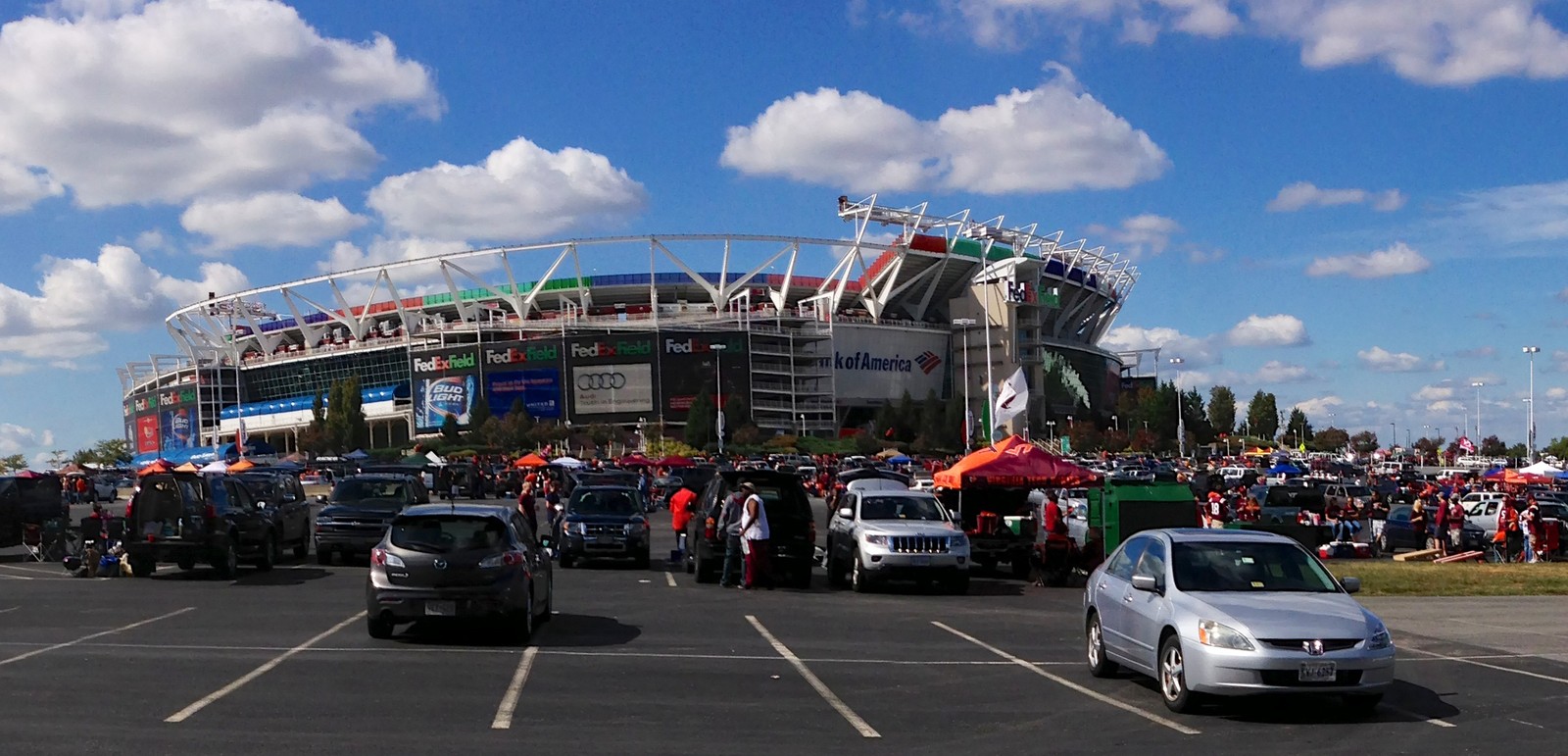 © Ryan Stavely

Since then the crowd size began dwindling and FedEx Field was scaled down to 83,000 by 2011, seeing its upper ends removed. That year was the last time when crowds of 80,000+ were recorded week after week. Last year it was still 75,000, now the regular turnout is barely above 60,000.
Redskins aren't just suffering from poor performances, but also from very poor publicity, with the team being pushed to change its name – considered offensive to Native Americans – by anyone from Washington D.C. mayor to the creators of South Park. There's even a nickname for the team derived from its owner Daniel Snyder, Snyderskins, as the billionaire is 'enjoying' lower approval ratings than even D.C. politicians. And no wonder, he doesn't mind a scandal or two, having recently signed a player arrested for domestic violence recently.
Nevertheless, Snyder is persistent not just to keep his NFL franchise, but to make it grow once more. The stadium game is on. With just 7 years of tenancy at FedEx Field remaining, the owner is working hard to secure a safe landing in another, better location. With a stadium tailored much better to his team's popularity and the ever-changing NFL matchday experience.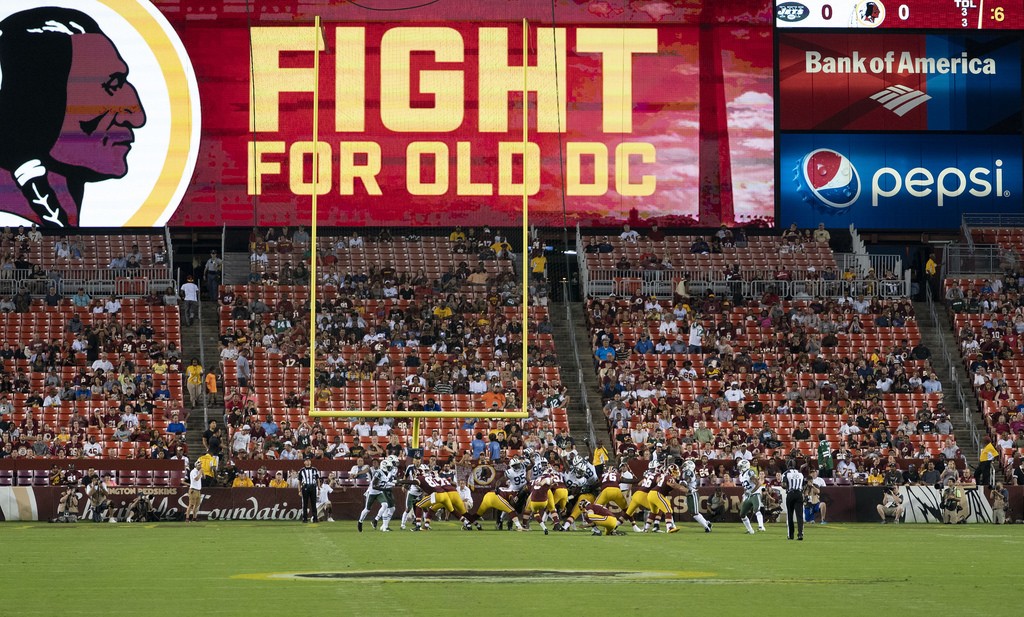 © Keith Allison
At this point it's still anyone's guess but you could take bets on one thing. In fact, get yourself a bethard bonus code and brace for some entertainment because Snyder seems to be the only NFL owner who really gets caught red-handed in any negotiations he's trying to do behind closed doors.
We know the stadium design by trending architect Bjarke Ingels is there. In fact it's been there for 3 years now, but where will it be built? Recently Snyder was reported to heavily lobby Maryland governor to give hime vast amount of free land for development. The talks have been on for two years and reached high echelons of the Trump administration, which would reportedly transfer federal land for the deal.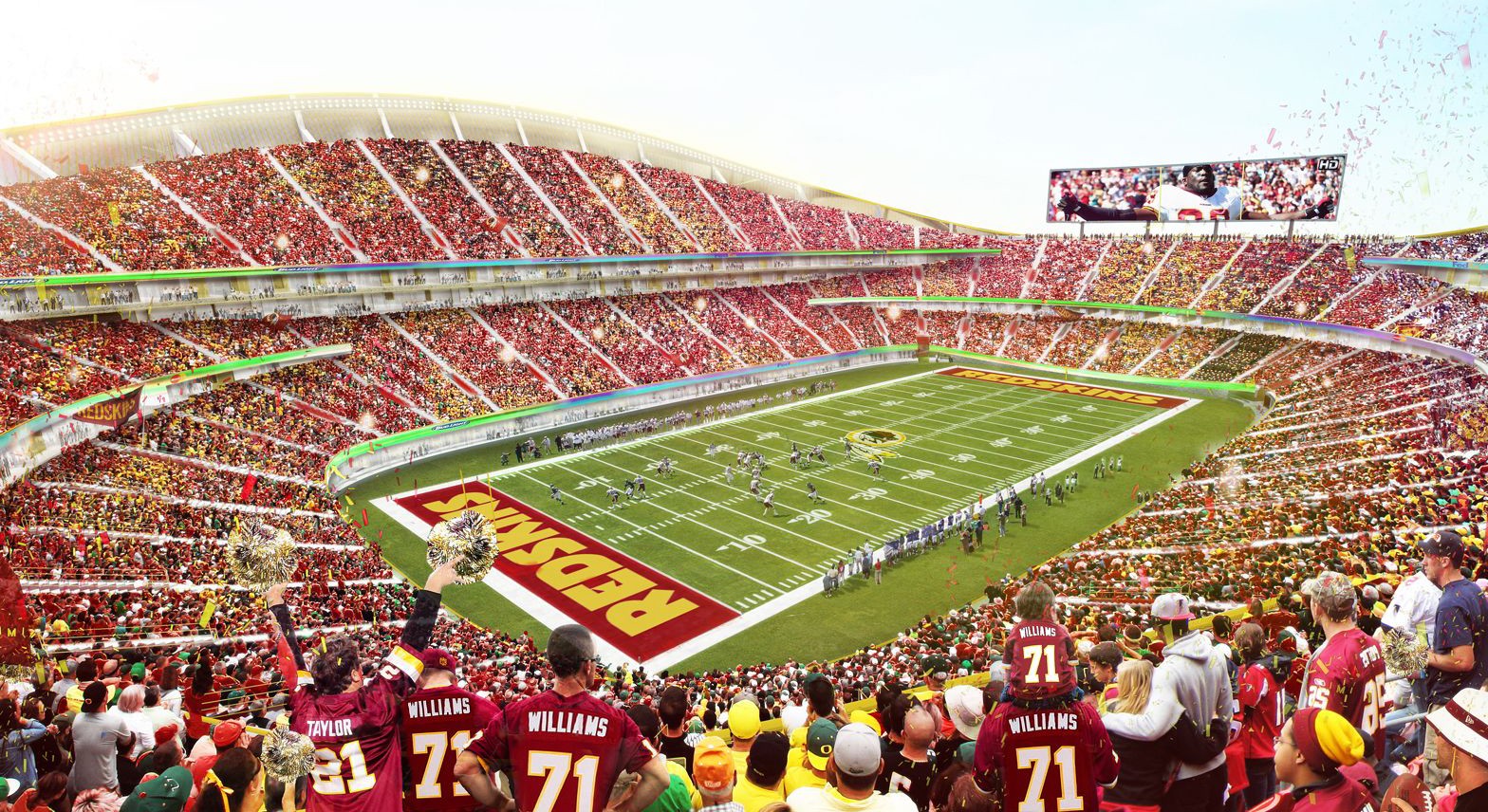 © Bjarke Ingels Group
But wait, there's more. The now empty RFK Stadium in D.C. would be a brilliant site for a new stadium and all Daniel Snyder could want more is some financial help in building the 60,000-seater. And here come the Republican politicians with a helping hand, including stadium support at the RFK site in their latest spending bill, one they hope to pass soon, before they lose control of the House of Representatives.
The funny part is: Snyder's negotiations with authorities in three different regions (Maryland, Virginia and Washington D.C.) were kept somewhat secret to all other partners and were only put in the spotlight recently, which may get the Redskins owner in trouble in the long run. Go get some popcorn, the next few months should be interesting.