Unique stadiums around the world
source: StadiumDB.com; author: michał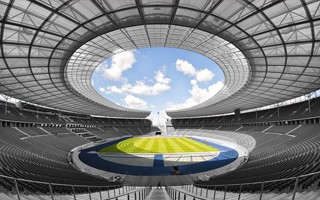 Stadiums across the world have a unique persona of their own. For the football clubs in England and Europe, the stadium is like a second home for team fans. Other stadiums, ones that have no affiliation with any team and hold multiple events, are just impressive architectural marvels.
When it comes to watching sports live, there is the obvious charm of being in a stadium, but that is not possible for everyone all the time. However, punters must be aware that online betting casinos often allow their customers to watch live sports streaming through their websites. In addition to the free bets and bonuses, this is a great incentive to be a part of the betting culture.
Rather than having to rely on two or three different services to get the most out of the games you're betting on, the best betting sites allow you to watch the game in reasonably high definition, place bets on the games, read up on stats of forthcoming games and feel like you're right there at the centre of the action. Plus, watching the games, rather than just reading up on them also gives you time to enjoy the architecture during lulls in the game itself. From the Colosseum in Italy to the present-day stadiums, humans have always been fascinated by these massive buildings that allow people to come together and enjoy a sporting event as one.
FNB Stadium -South Africa
Inaugurated in 1989 and then refurbished in 2009, the FNB Stadium in South Africa is one of its most notable destinations. Known as Soccer City, it hosted the 2010 FIFA World Cup final. Situated in Johannesburg, it can seat over 90,000 spectators and is the largest stadium in the country and all of Africa. Its unique feature is the mosaic on the outside that gives the stadium an appearance of an African pot or Calabash. South Africa is a nation that often hosts international sporting events, and punters can partake in betting over cricket, football, field hockey, and even rugby while following their team and activities.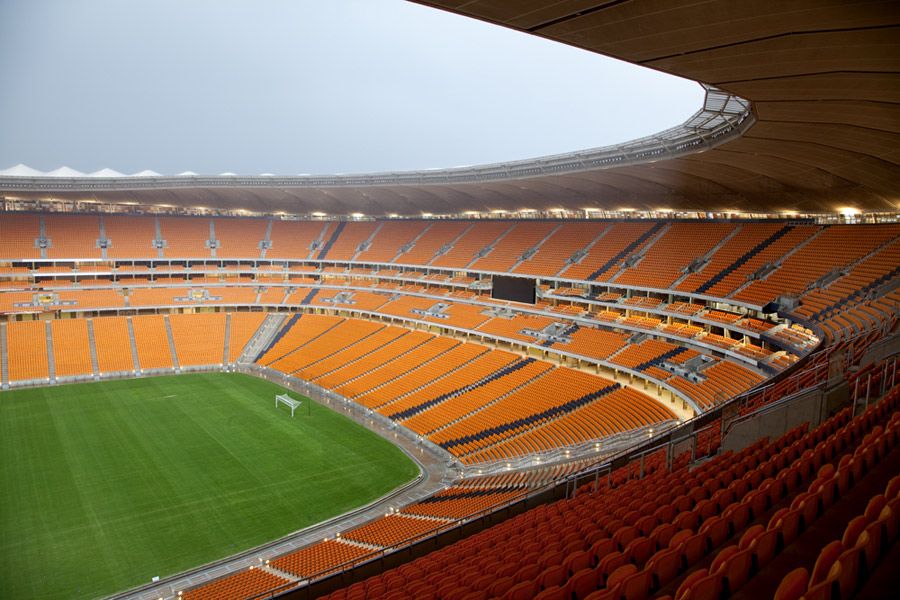 © Stadium Management South Africa
Ras Abu Aboud Stadium - Qatar
With still over three years to go, Qatar is leaving no container unturned to provide the best sporting complexes for the FIFA World Cup 2022. Among the stadiums is Ras Abu Aboud that is made with shipping containers and can be dismantled or changed as per requirements once the event is over. With the popularity of football and the magnificence of the stadium in play, there is no doubt that it will continue to host events for years to come. Bookmakers and Qatar can undoubtedly look forward to some fantastic games in the future.
Dharamshala Cricket Stadium - India
Without a doubt, India is a nation crazy about cricket. It shouldn't then be surprising that the country has one of the highest cricket stadiums in the world. Situated in Dharamshala, some 7000 feet above sea level, the stadium is a pure delight to experience by players and visiting fans alike. Dharamshala has one of the most scenic backgrounds to a stadium ever. Cricket is one of the most popular sports in the world with punters eagerly viewing live streams of the game. The Cricket World Cup is coming up soon, and people are already getting into the game predicting their favourite teams to win. Bettors along with bookmakers are listing odds and picking up great offers to make that extra bit of profit. If you enjoy cricket or want to make a lucrative bet, get into the action now.
Rungrado May Day Stadium – North Korea
Situated on Rungra Island in North Korea, the May Day Stadium can accommodate 1,14,000 fans. As a result, it is the largest stadium in the world when taking into account seating capacity. The stadium, spread over 51 acres, is used for various events. Irrespective of whether you are a punter, a fan, or a bookmaker, this is one destination that is sure to leave an impressive impact based on its sheer monstrous size.