Top 10 stadiums in English Premier League
source: StadiumDB.com; author: michał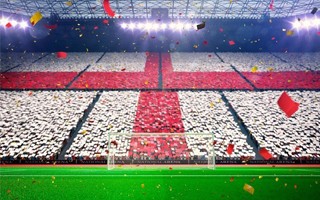 England boasts 5,300 Football Clubs, tentatively. Did you know the biggest percentage of any football club's revenue is generated from ticket sales? Keep in mind that not every club has a huge stadium and much less refined facilities. Nevertheless, the aura of each English Premier League stadium is offbeat. It is not easy to pick the most fascinating ground, but here are the 10 honourable mentions.
Old Trafford: Manchester United
Commonly referred to as Theatre of Dreams, this spectacular stadium has a rich history. The home to the Red Devils dates back a century ago. With a spectator capacity of 80,000, there is no doubt that Manchester United is the most supported football club in England. Plans are already in place to increase the seating capacity to 90,000 or more.
Wembley Stadium: Tottenham Hotspur
It is one of the biggest home grounds for EPL with a 440ft Wembley arch, serving as an aesthetic landmark in London. Until the official Tottenham Stadium opens next year, Wembley will be the team's interim home ground for the current season (2018-2019).
The Emirates: Arsenal F.C
The Emirates has a capacity of 60,338 and boasts the most high-tech facilities in England. In spite of the physical glamour and passionate fans who flock the venue, the Emirates is yet to affect the outcomes. The architect who designed it had two themes in mind: beauty and intimidation. Hopefully, Arsenal players will illuminate the Emirates.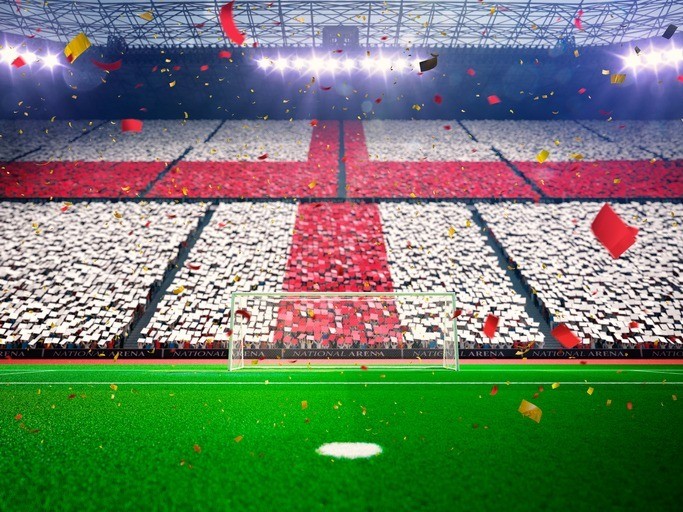 © istock.com/Image Source
Stamford Bridge: Chelsea
Formerly known as Samfordesbrigge, the Blues' paradise was inaugurated in 1876. Chelsea has spent a lot of money on the stadium to bring a state-of-the-art ambiance with beautiful stands that allow spectators to enjoy the football actions flawlessly. Currently, it accommodates up to 41,798 people.
Anfield: Liverpool FC
Another iconic football stadium in England is the Anfield, which was set up in 1884. With a seating capacity of 54,074, it is the 6th biggest stadiums of the EPL. Recently, it has been renovated to increase the capacity. Anfield is famous for an electric semblance created by the crowd and takes a significant place in the history having hosted memorable matches in the EPL.
Goodison Park: Everton FC
Going by the nickname 'The Grand Old Lady,' you can tell that the stadium is indeed old. Goodison is a lush field which other teams find intimidating to play in. It can seat 40,157 fans. However, it lags behind in technology and Everton is considering moving to a better home ground once they gather enough financial resources.
Amex Stadium: Brighton and Hove Albion
The new stadium in Falmer opened in 2011 and paint was still fresh when decision to expand had to be taken, such was the demand after success in winning promotion to the Premier League. With just under 31,000 seats at present it's still not a huge stadium but a very original one in turn, owing great aesthetics to its arched roof.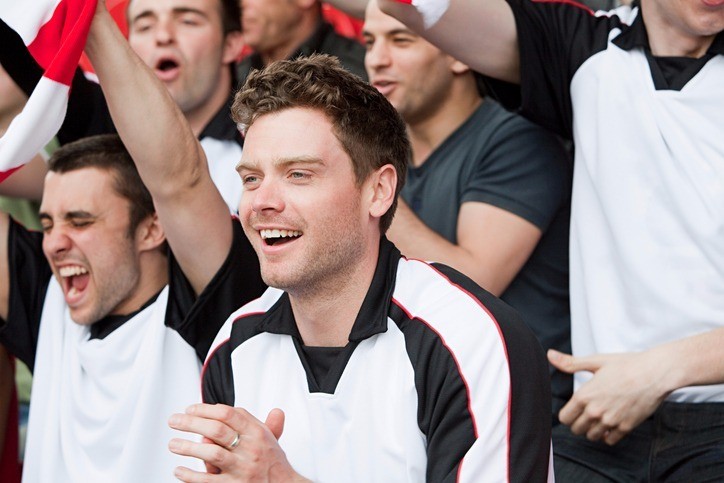 © istock.com/SidorovStock
White Hart Lane: Tottenham Hotspur
It was the 10th largest EPL stadium with a spectator capacity of 36,240. The historical venue was designed in 1899. Thanks to magnificent lighting, the lack of cutting-edge facilities at White Hart Lane goes unnoticed. But Tottenham is planning a new abode with a 62,000 capacity. The project goes by the name 'Northumberland Development Project' and should be finished in 2019.
Etihad Stadium: Manchester City
Etihad is also known as the City of Manchester. Set up in 2003, it is amongst the newest football venues in England. A splendid architect is the climax of Etihad Stadium. The audience often praises it for a sumptuous environment. Apparently, it accommodates 47,805 people, yet it's will soon be going through an upgrade that aims at reaching a capacity of 61,000.
St James' Park: Newcastle United
Opened in 1880, St James' Park is one of the oldest stadiums with a dash of sanctity. Its present capacity, 52,405, was renewed in 1998. On the flip side, St. James' Park has uneven stands such that the spectators are separated from the real action by 1000ft.
Familiar surroundings, less travel and the support of their fans: For Premier League teams the stadium often has a huge impact on their success. Most teams perform better at home. Experienced gamblers use the knowledge of the home field advantage when they place bets and also beginners can try their luck by using a bet365 Bonus Code from bonuscodegenerator.com.