Moscow: Lokomotiv plans stadium revamp
source: StadiumDB.com; author: michał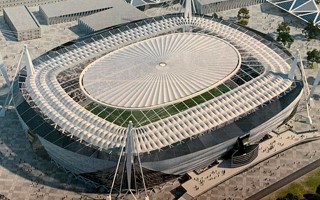 The battle for best stadium in Moscow is still ongoing. After CSKA, Spartak and recently Dynamo, also Lokomotiv has a plan. Their stadium used to be the most modern in 2002, by 2022 it might again hold the title.
Lokomotiv was the first Moscow club to build its own stadium back in 2002, over a decade before such moves came to fruition for Spartak (2014), CSKA (2016) and Dynamo (2018/19). Stadion Lokomotiv, renamed RZD Arena for naming rights reasons last year, already could use some investment.
The renovation process has begun last year as all seats were replaced by new ones but the most awaited changes are yet to come. In his recent Instagram posts, chairman Ilya Gerkus not only confirmed he's going to continue investing in the club, he also assured there's a major investment coming and showed the feasibility study images.
During last year's analysis commissioned by Lokomotiv it was decided that a new retractable roof should be mounted with the use of 4 external pylons. They will be placed in each corner (left) as opposed to centre of each stand (right), which was also considered.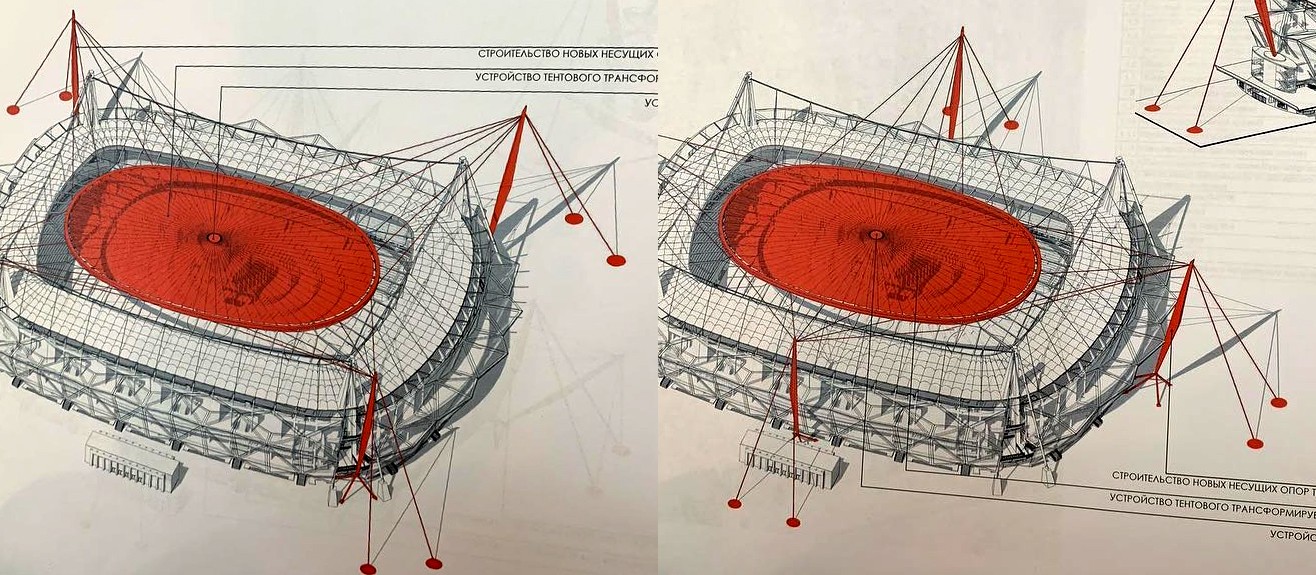 With the use of rectractable roof the Loko stadium will become weather-proof, providing a safe and comfortable environment even during the less popular late Autumn or early Spring games.
It should also be remembered that Loko have never actually reached the capacity of their stadium in terms of regular attendance. Even last season, as they were winning the championship and saw a 20% increase, the regular turnout was only 12,700. It's thus no reason that the club intends to fight for people to join regardless of weather.

Further good news from Gerkus consider the stadium's outer appearance. Four different variants of future facades are being considered as of now, the chairman asked fans to comment on their most preferred one.
It's not just about aesthetics, of course. The new facades will cover an extended internal concourse with new facilities for fans, the club and premium customers, all protected from the weather.
At this time there are no details available as to final delivery date or budget but it's understood the project will take 3, perhaps even 4 years to complete. Its cost has been suggested by various Russian media outlets as between RUB 1.5 billion ($22m) and 5 billion ($72m).