Furious fan puts stadium on sale
source: StadiumDB.com; author: michał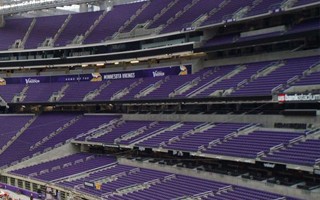 That's a real classified ad: "For Sale: Lightly used $1,000,000,000 stadium. Occupant has been a team that only has success in breaking the hearts of the fans. Long history of collecting talent with no ideas on how to use them."
A lost game isn't just another event for many people. Images of grown people bursting into tears are a regular feature of every World Cup and many of them don't even mind being shown worldwide because at that moment it's all about the game. We've also all heard of heart attacks following major defeats, there are actual scientific studies connecting match results with such cases. For vast majority of supporters it's thankfully not as bad, though a painful game may result in smashed TV or vandalised stadium equipment in some cases.
There are of course ways of dealing with the increased adrenaline, helplessness and rage. Some people go jogging, play virgin games or some sort of FPS to let off steam after a miserable loss, others find more interesting, creative ways.
One interesting warning to Minnesota Vikings comes after supporter posted their shiny new stadium for sale on popular US platform Craigslist. Here's the listing's content.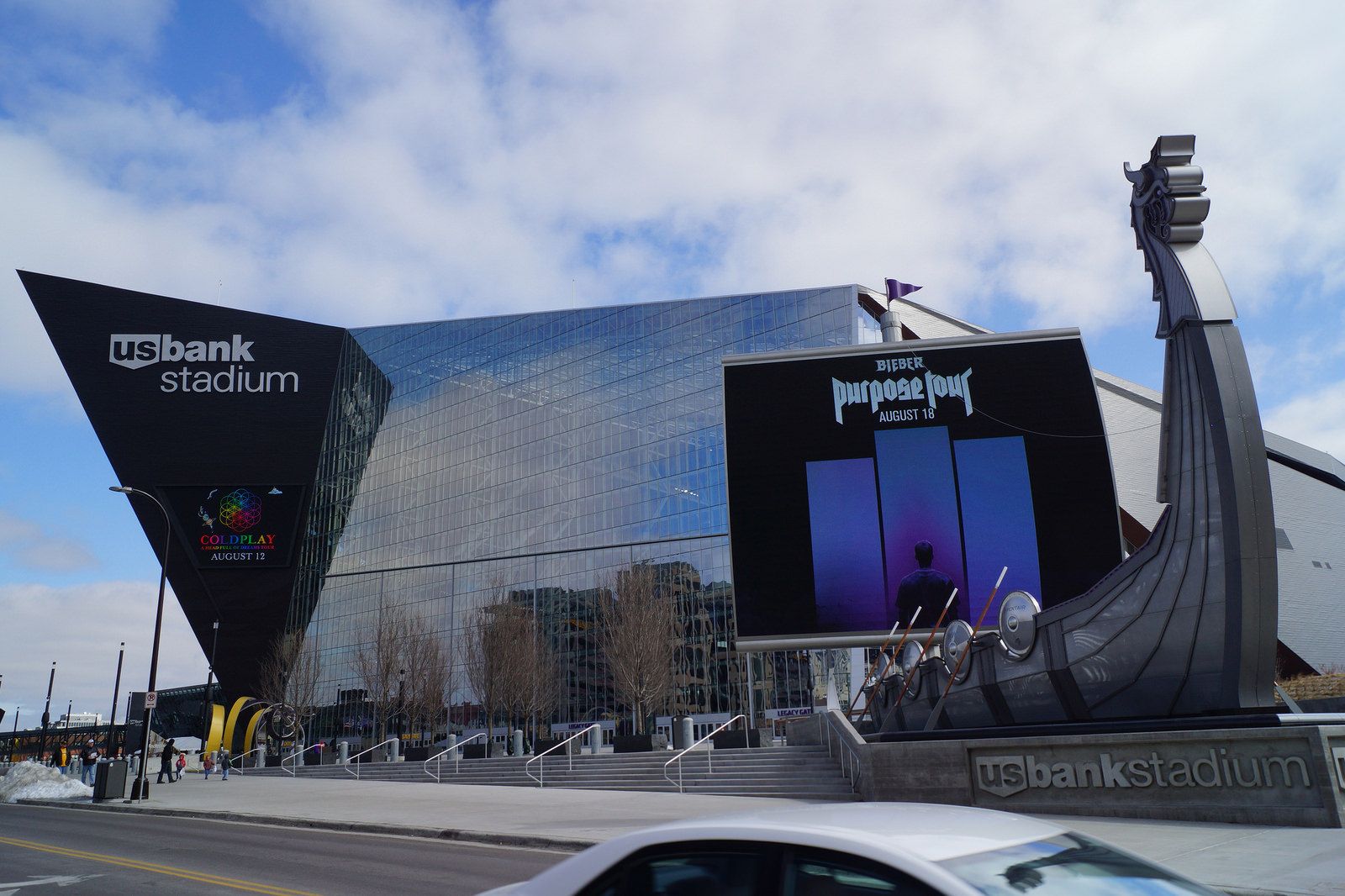 © Greg Gjerdingen
"For Sale: Lightly used $1,000,000,000 stadium. Occupant has been a team that only has success in breaking the hearts of the fans. Long history of collecting talent with no ideas on how to use them.
Included: $84 million QB who can't win against teams with winning records, and is 0-7 on MNF. A league record!
All reasonable offers considered. Will even entertain ideas to convert to a homeless shelter, as there is a greater chance of one of those folk becoming a success."
The listing has since been flagged for removal and cannot be viewed anymore. Thankfully, screenshots of it are circulating around the web. What you may not see are thumbnails of attached photos. First is of U.S. Bank Stadium itself, second depicts a dumpster fire, while the third a Vikings fan with cardboard over his head.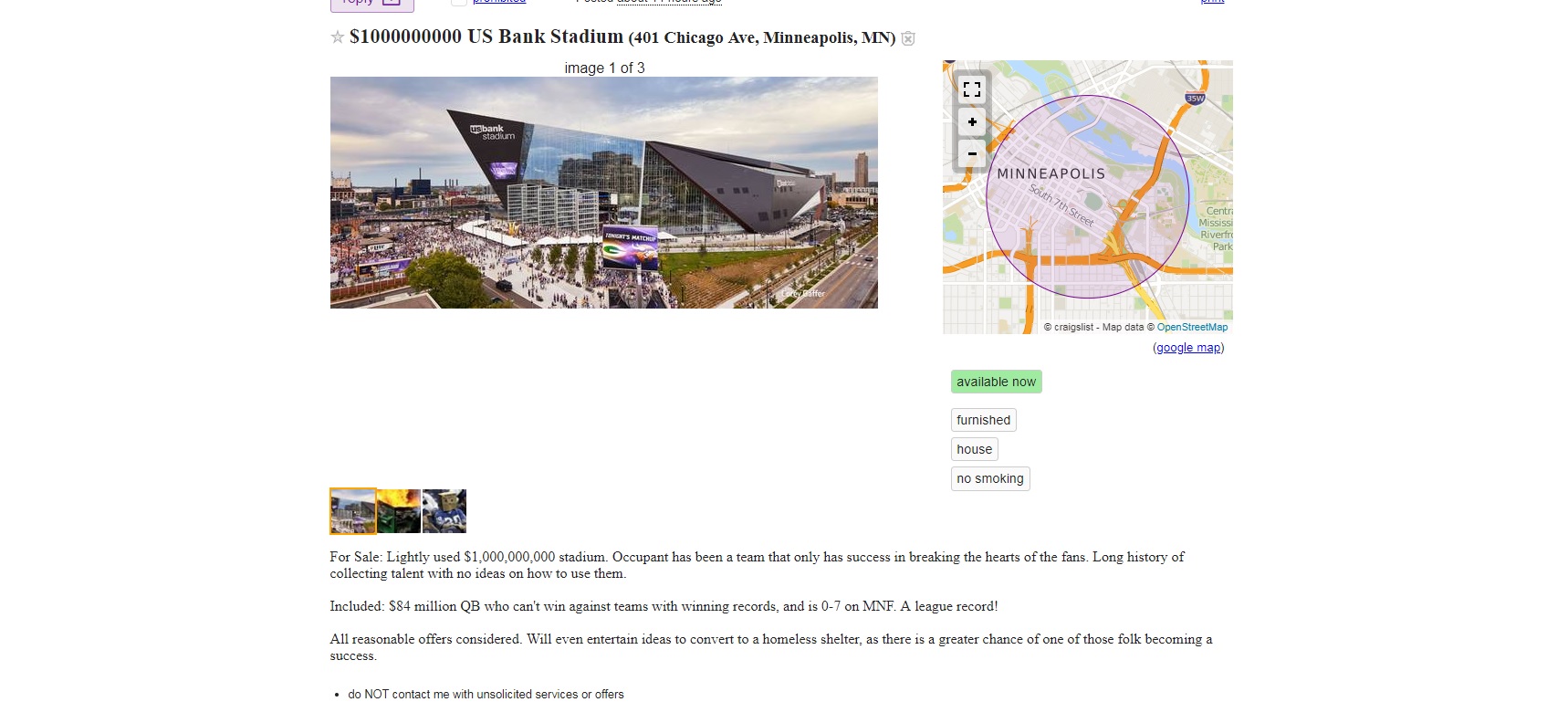 The disgruntled supporter placed his ad after Monday's shameful loss to Seattle Seahawks (21:7). We should note that it's not the first ever case of frustrated supporter advertising in classified ads. Previous entries suggested looking for new manages or players, among others.
Also, such tongue-in-cheek responses to a defeat are far better than destructive behaviour which is also on display on numerous occasions. It's especially hard to keep emotions at bay in a crowd, at the stadium rather than watching on TV. A wonderful example of people managing to avoid aggression is how the Japanese national team supporters act after games. Win or lose, they're unanimously praised for taking out litter bags and cleaning the stadium up!