Dublin: One expansion done, another proposed at Tallaght
source: The42.ie; author: michał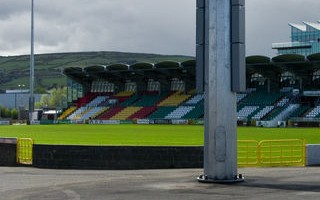 Only this year the stadium received a brand new south end. This week a new north stand was proposed, which would allow the Dublin stadium to grow beyond 10,000 and become one of Ireland's biggest stadia.
If you asked at Shamrock Rovers, they'd probably argue there's no need for such moves. After all, their regular attendances are below 3,000, which means the crowd might be squeezed into just one grandstand.
Still, the 9-year-old Tallaght Stadium did receive a new south stand this passing year, adding 2,195 covered seats to its capacity. The expansion was crucial in a way as it allowed the ground in south Dublin to pass the threshold of 8,000 and thus become a UEFA Category 4 stadium, eligible for major international fixtures, including the Champions League.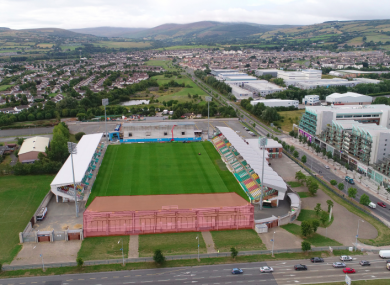 It's also worth noting that the stadium was always intended to grow. That's why there was additional room left behind both goals. Now, on Monday evening, the South Dublin County Council was presented with plans of a brand new north end, mirroring the latest stand and bringing capacity to over 10,000.
The project was met with a lot of interest from Irish supporters, even though it wasn't immediately covered by Shamrock Rovers. The club would benefit from it as well, because part of the expansion includes new facilities within the Glenmalure Suite, the team's hospitality area.
It's not yet clear when or if the project would go forward, but it already has a feasibility study delivered, which suggests intentions regarding the county-owned venue are serious. Investment is expected to cost some €5 million.