Germany: Farewell ceremonies over for Wildparkstadion
source: StadiumDB.com; author: michał
It's not disappearing all at once and yet it's been a very sentimental weekend in Karlsruhe. Yesterday the last game, today the souvenir-seat event and tomorrow – first phase of demolition.
On Friday, Nov 2, Karlsruher SC celebrated the 25th anniversary of 'Wunder vom Wildpark', the stunning 7:0 victory against Valencia of 1993. But the best opportunity to pay respect to authors of that success came on Saturday, when the very last official game at Wildparkstadion was played.
We should note that there will be further matches hosted here, however tomorrow morning demolition of the north end begins. And though KSC aren't competing in Bundesliga, even not the 2. Bundesliga, the stadium was packed – at least home sections. The away end, dedicated to Würzburger Kickers, saw significant number of free seats, thus the official crowd size of 24,317.
The game ended with 2:1 victory, which seemed to be a landmark score rather than a regular third league fixture. But it was, after all, celebration of much more than one result, rather 63 years of history at Wildparkstadion.
Special guests included famous athletes, both in athletics and footballers. The very best generations of Karlsruhe's sportsmen and women included German Cup winners of 1956 (!), players from the legendary Valencia game and those who won promotion in 2007.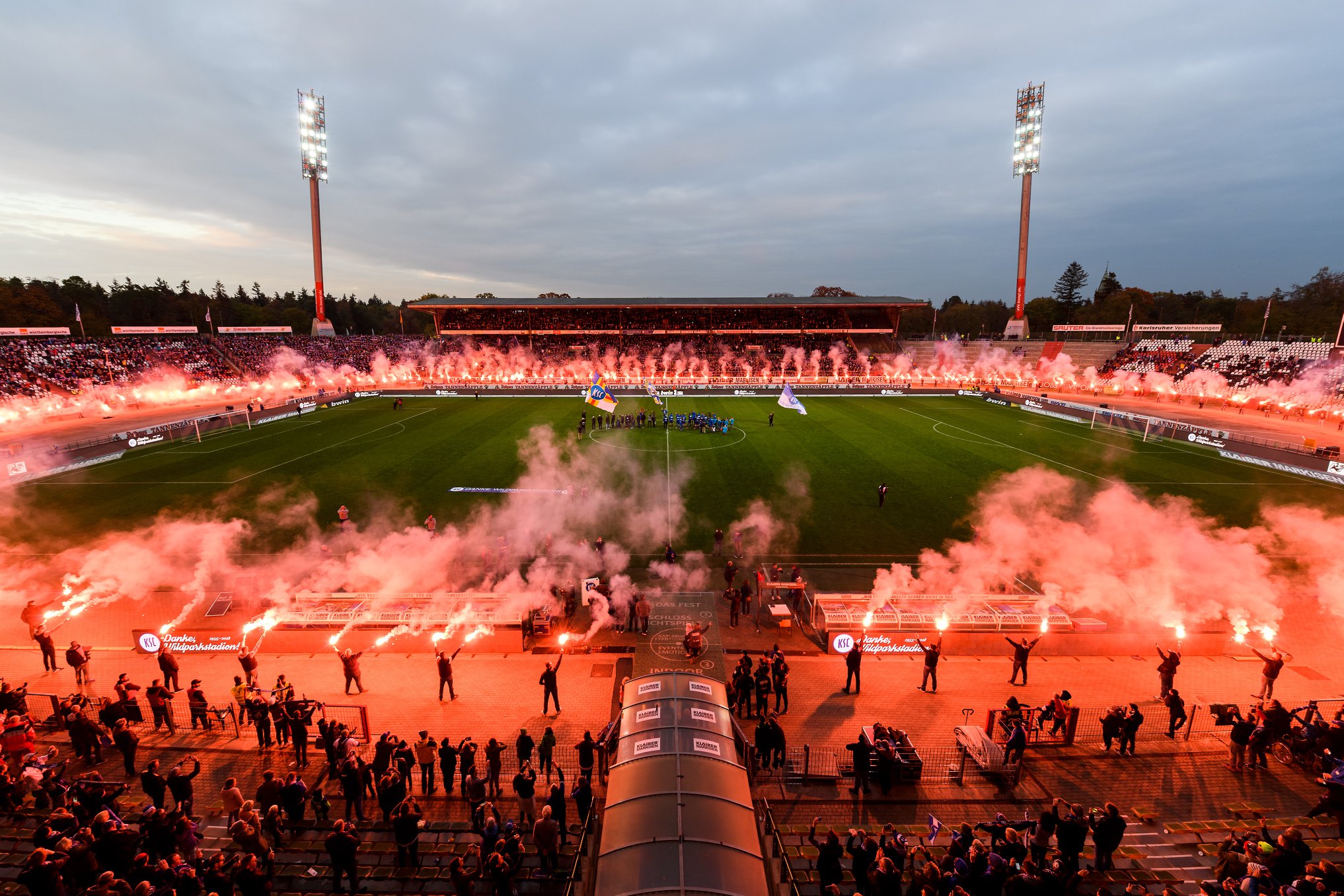 © Karlsruher SC
Supporters, meanwhile, surrounded the field of play with a ring of fire from flares. After the game there were fireworks, evergreens like "Time to say goodbye" and club anthem being sang by thousands still remaining inside.
Sunday morning brought people back to the stadium, this time only into the north end. For a donation towards the club's youth training programme, everyone equipped with a screwdriver was able to remove a seat from the area and claim it as a souvenir.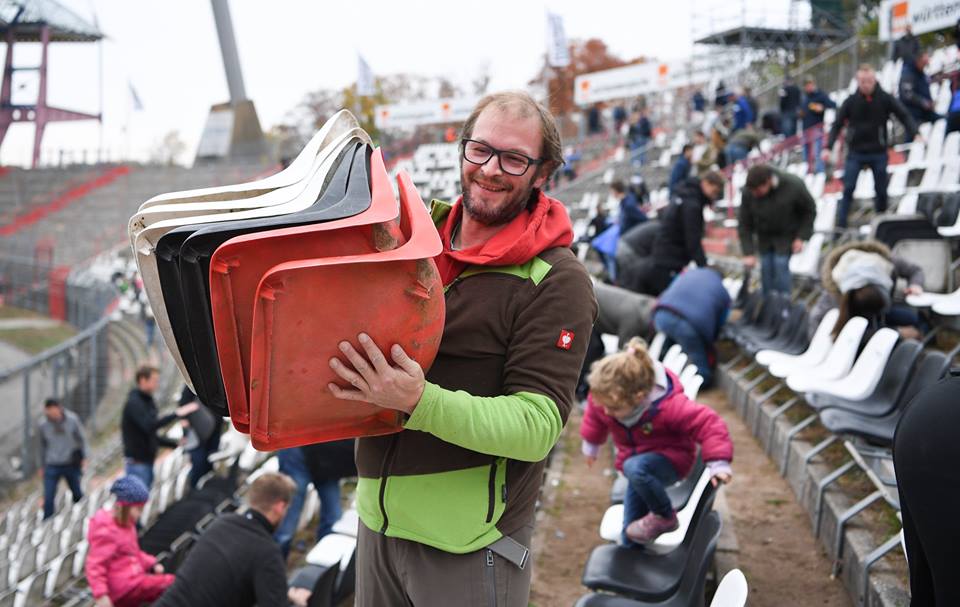 © Karlsruher SC
Initially the action was supposed to last most of Sunday, but interest was so huge that by 10:40 all 3,200 seats were taken. And some €15,000 paid towards youth training.
Starting tomorrow morning, the north end will gradually begin disappearing from view. It's the first phase of complete reconstruction, scheduled to last until and including 2022. The project will result in a brand new 34,000-35,000-capacity stadium, worth over €120 million in total.