New stadiums: KF Tirana and Flamurtari
source: StadiumDB.com; author: michał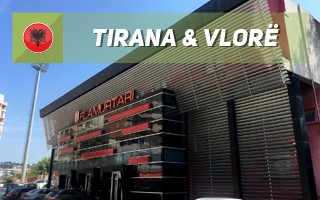 Courtesy of StadiumDB friends Kamil Grabowiec, Dominik Łaciak & Ola Lenard we can today present you with two new presentations from Albania, the recently-modernised stadiums of KF Tirana and SK Flamurtari!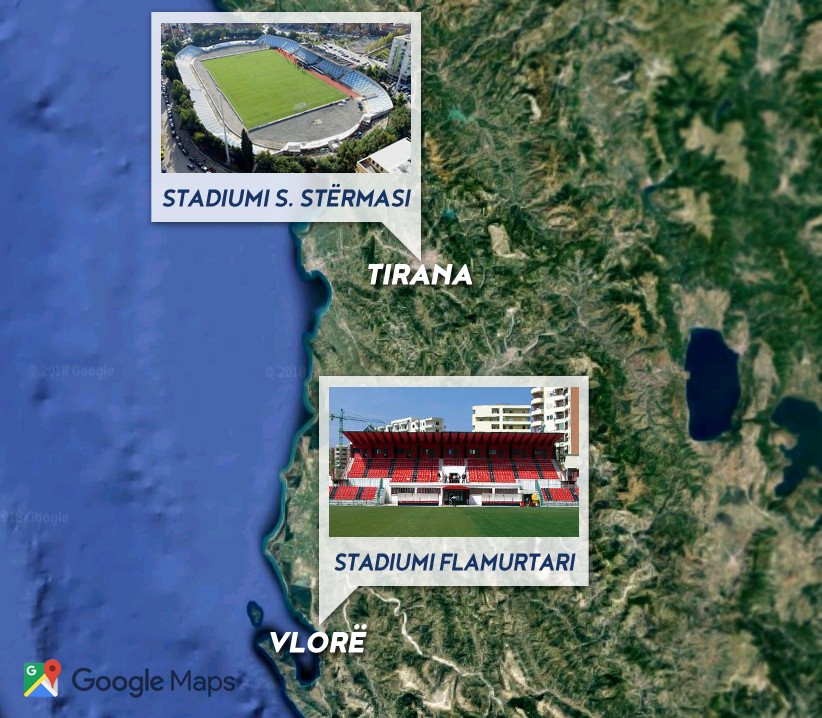 Lying beside the river Lana, this stadium built in 1956 is set next to the upmarket district of Blloku, historically dedicated to party officials. It has been hosting games of key clubs from Tirana over decades, including Partizani, Dinamo and KF Tirana, its current owner.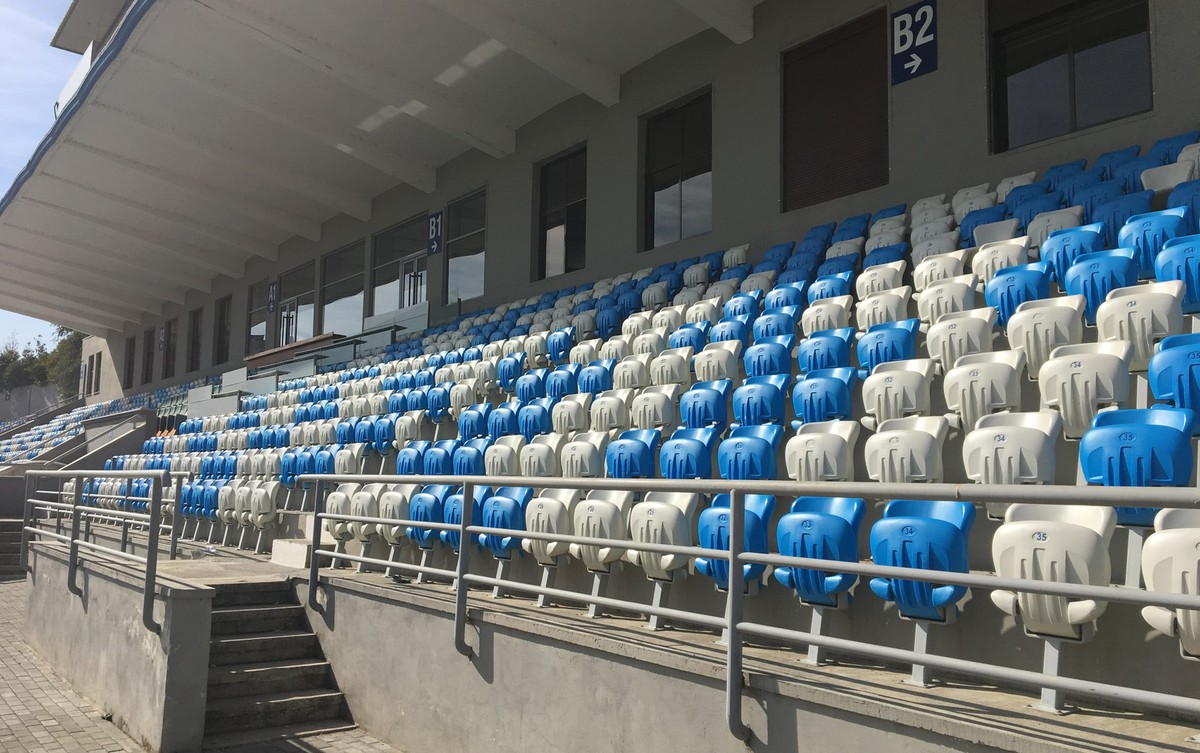 © Kamil Grabowiec
T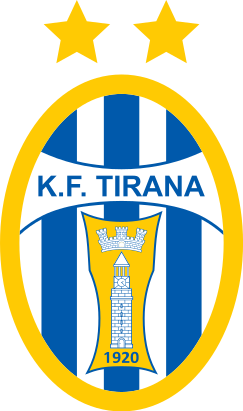 hroughout the 20th century the venue was heavily underinvested and only saw noticable upgrades in 1995. It had to wait until 2014 to see a complete, thorough renovation. Spread over the period of two years, works saw the concrete terracing replaced or improved and seats installed throughout the two grandstands. The main administrative building was upgraded, field of play replaced and its western facade redone to boost the marketing potential.
As a result of these works it's now one of Albania's prime stadia, even if it's still not football-specific. Distinctive for the white and blue checkered seat pattern, it offers only seated capacity these days, even if limited to less than half of its historic size.
It used to bear the name Stadiumi Dinamo up until 1991, when the Albanian FA decided to rename it. Since then it's been honouring the late player and manager of KF Tirana, Selman Stërmasi, who passed away in 1976.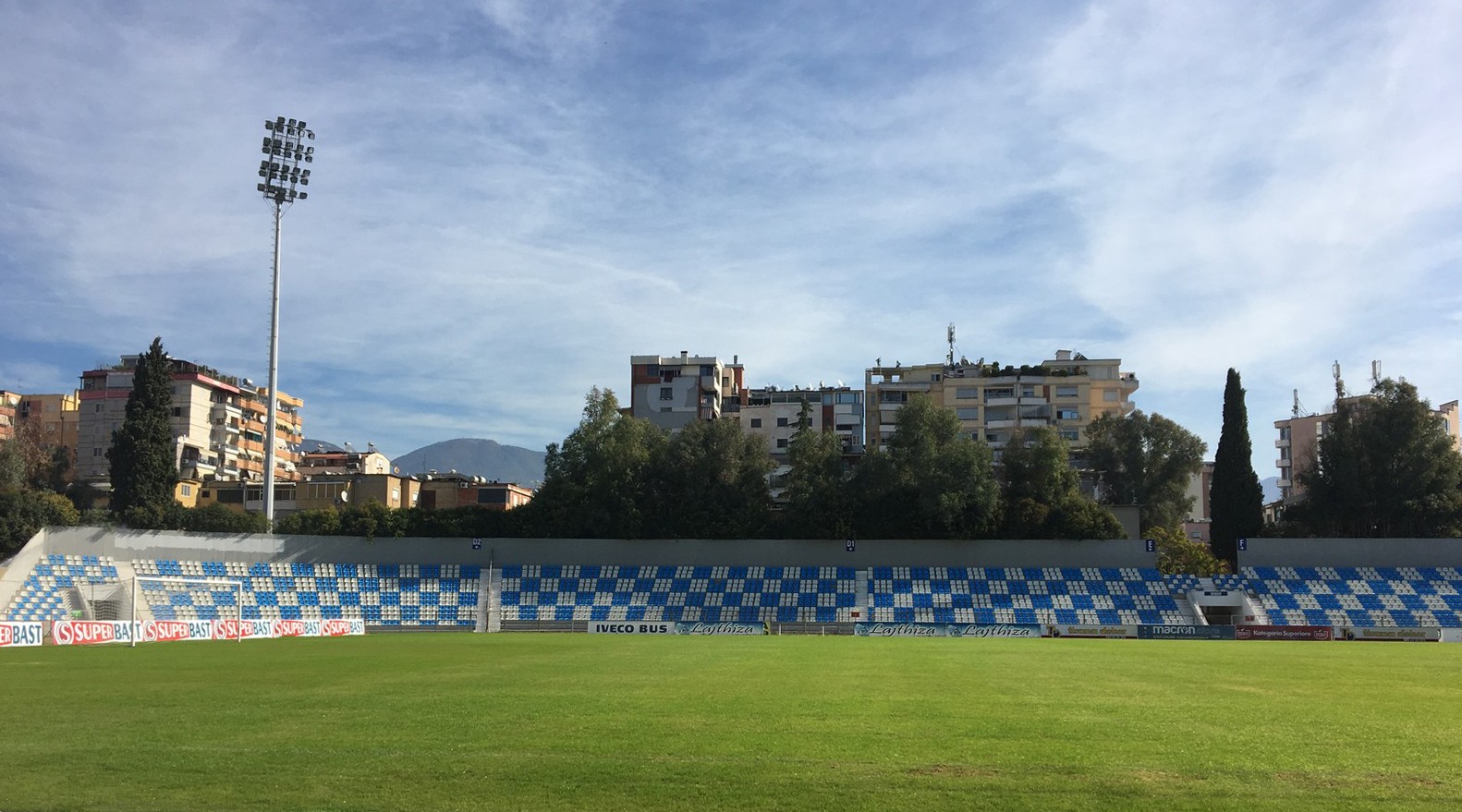 © Kamil Grabowiec
Owned by KF Tirana, it's been used by other teams frequently, dating back to its first year in operation. Despite disagreements between the owner and co-tenants, the Partizani and Dinamo returned to play their games here following the demolition of Albania's national stadium in 2016.
The picturesque seaside city of Vlorë, one of Albania's largest urban areas, is home to well known club Flamurtari. The team uses centrally-located stadium bearing club's name as its base.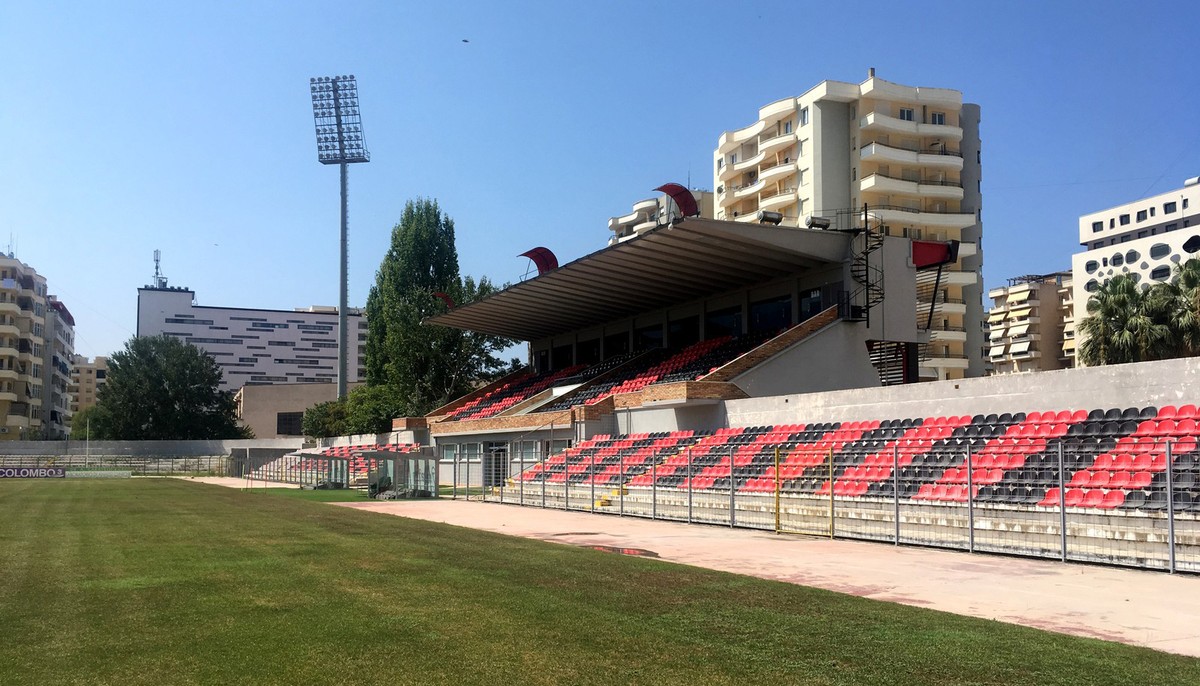 © Dominik Łaciak i Ola Lenard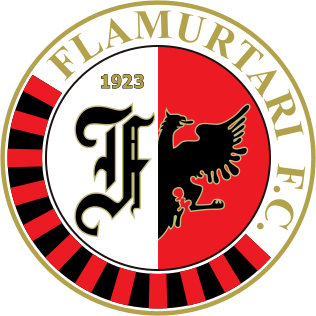 The building dates back to early 1960s. Already then local football was at high level domestically. Starting capacity of 6,500 proved insufficient eventually, thus the 1975 expansion to 11,000, in order to cope with growing demand.
Late 1980's was the heyday for Flamurtari, seeing two tryumphs in Albanian Cup. For a limited time attendnaces of 15,000 per game weren't surprising while the record was set during 1987 game against Barcelona in UEFA Cup.
So far, the largest renovation process to date was gradually carried out between 2004 and 2013. Complete renovation of the stands, floodlighting and new parking were among works delivered. By 2013 the stadium was complete, however already in 2014 further renovation of the main grandstand followed in order to meet higher UEFA requirements and give the stadium a more modern appearance.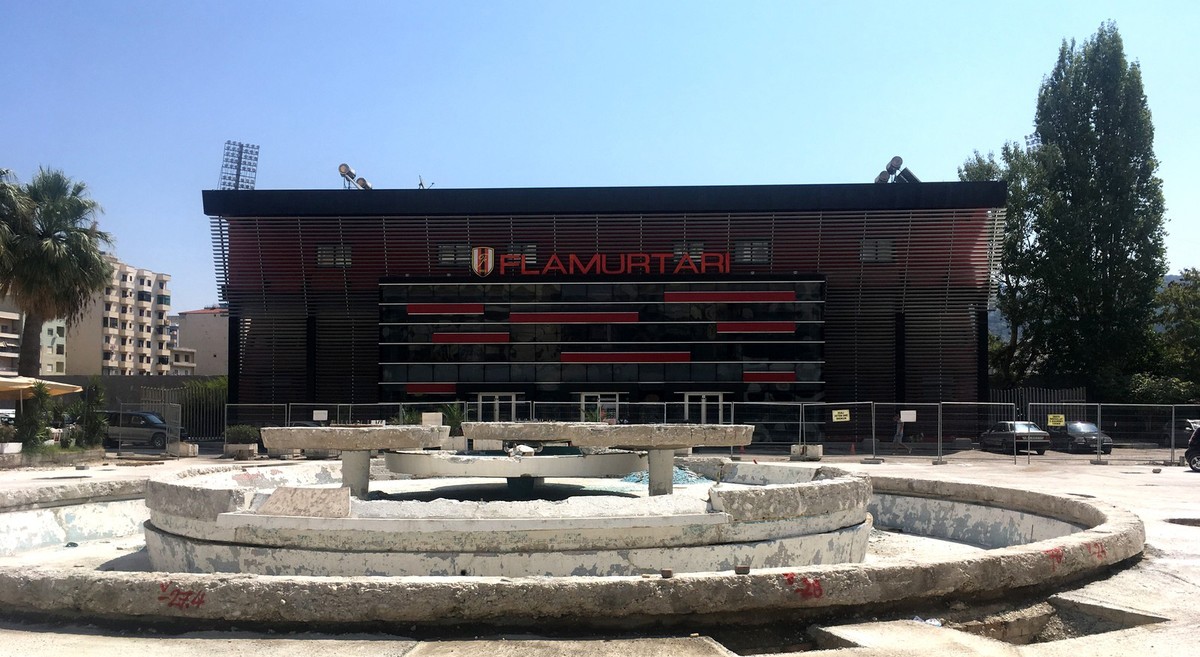 © Dominik Łaciak i Ola Lenard
The stadium now has a distinctive black and red western facade with a plaza and fountain in front of it. While the auditorium envelops the field entirely, it's not considered complete. Further reconstruction is planned in order to create a more atmospheric venue. Most importantly, all of the seats are to be covered in order to provide necessary shade for fans in the city, which receives roughly 3,000 hours of sunshine annually.