New design: First auditorium embedded into seabed
source: StadiumDB.com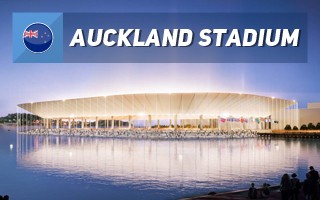 Like a crater in the sea, this 50,000-seat stadium would offer an auditorium sunken below sea level. This minimises its outer scale, leaving only elegant canopy hovering above the harbor.
The idea of Auckland's new main stadium at Bledisloe Wharf dates back to 2006, though it never really took off. This precise vision was born in 2017, years after the first one was already scrapped. Created by architect Phil O'Reilly, the idea was nicknamed The Crater as it envisioned a seating bowl entirely sunken beneath sea level.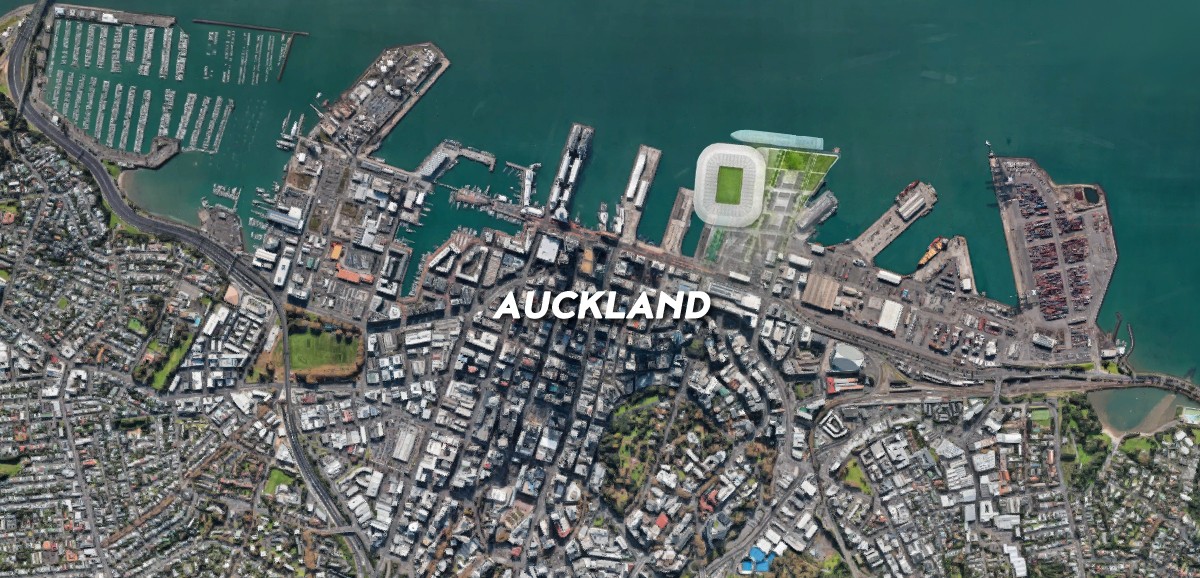 The concept soon caught traction and The Auckland Waterfront Stadium consortium was formed, providing a strong legal, engineering and financial backing for the project. The consortium, which has been self-funded, is made up of leading Auckland-based companies Ernst & Young, Simpson Grierson, Jones Lang Lasalle, ENGEO, Planning Focus, Rider Levett Bucknall, Buildmedia and The Property Strategists.
Aside from Phil O'Reilly Design, also teams from Peddle Thorp and global giant HOK got involved in the architectural design in order to ensure feasibility and highest quality of the resulting venue.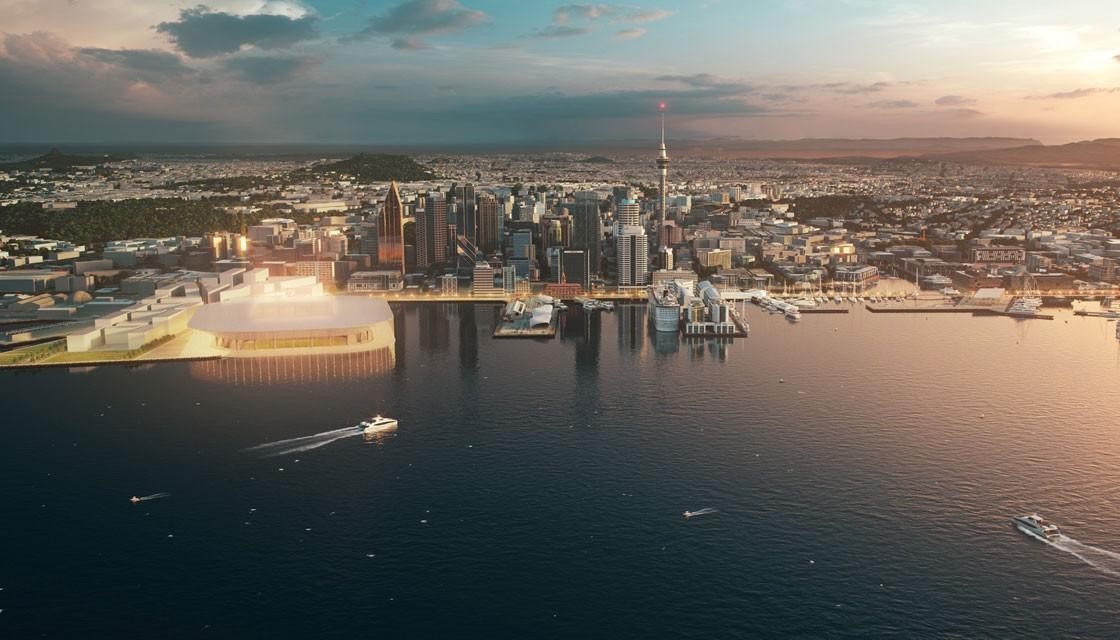 Their work's outcome ensures that the auditorium remains embedded in the seabed, while also providing a semi-open seaside concourse around it, protected by a spacious, potentially iconic canopy. The proposed stadium also lacks major issues of the 2006 proposal, ensuring that stadium scale isn't too imposing.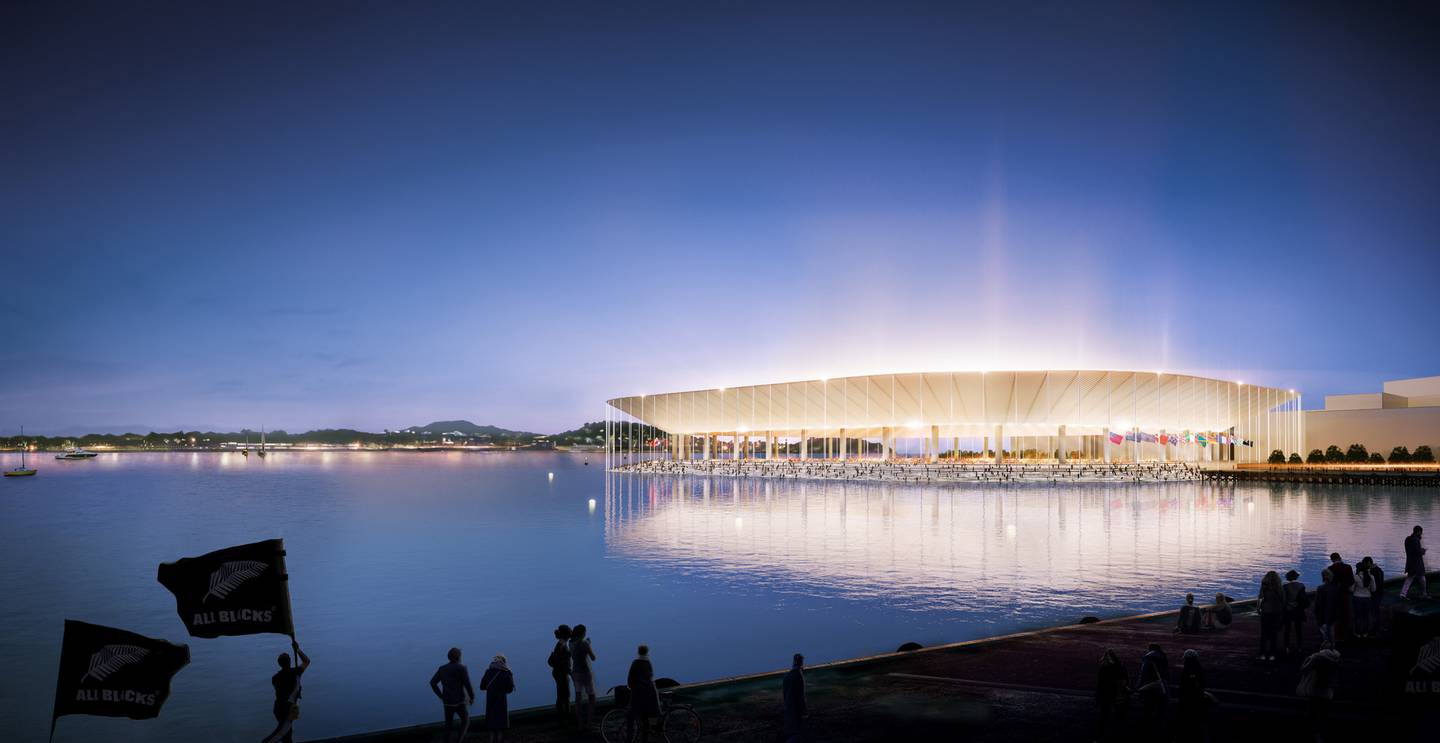 Slightly downsized from the initial vision, the new seating bowl would hold 50,000 people. It's designed, however, with downsizing in mind for smaller events and temporary expansion to as many as 65,000 people. Crowd circulation is considered efficient, while access to the stadium is provided by proximity of the city's largest public transport hub. Underground parking would also be included within the wharf.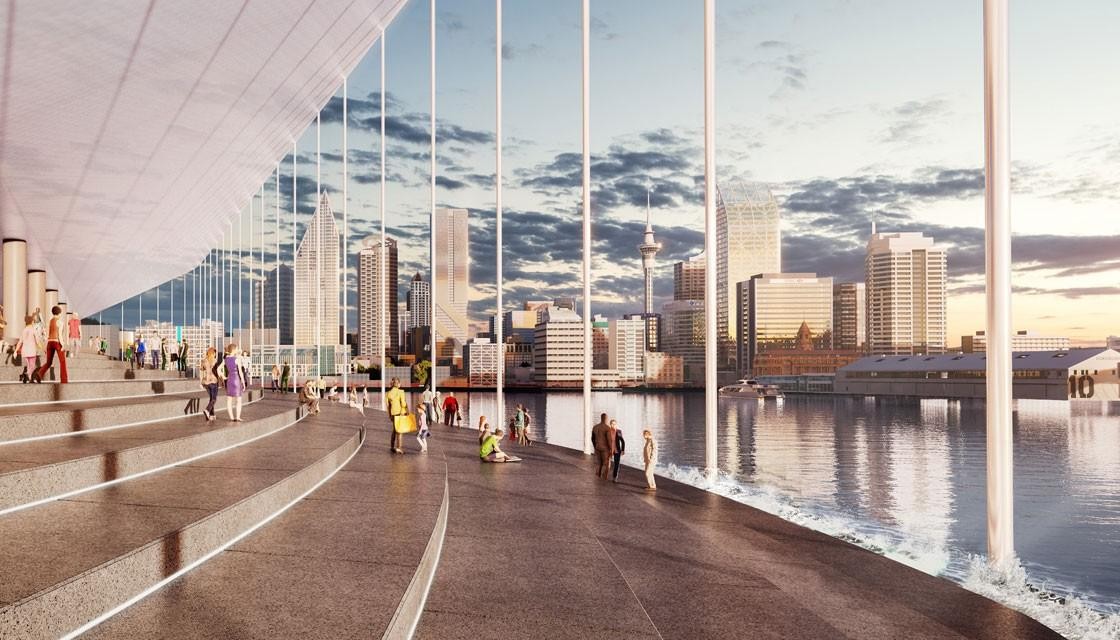 Because Auckland authorities have excluded the possibility of spending public resources on such project, the consortium found a plan to finance it entirely privately. And that's quite a challenge with cost already estimated at NZ$1.8 billion (US$ 1.18 bn). In order to cover the price, investors would require vast space for secondary uses both within Bledisloe Wharf and Eden Park stadium, which would become obsolete when its waterfront successor opens.
Eden Park would be transformed into a residential development, while Bledisloe would receive 2,500 apartments and as much as 360,000 m2 of mixed use space, enough to provide 6,000 jobs. Should these conditions be feasible for the city of Auckland, the stadium should be ready within 10 years from announcement.