New design: Finally a breakthrough in Dublin?
source: StadiumDB.com; author: michał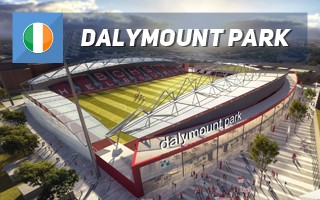 Aviva Stadium is brilliant, Croke Park is huge, but on league level infrastructure is heavily underinvested in Dublin and beyond. This latest proposal should change things round at least for two clubs.
It was released last week, this week will be subject to public consultation by both supporters and local residents. What you see is the preferred variant of a football stadium from official feasibility study by Wrenbridge Sport Ltd, commissioned by the city of Dublin.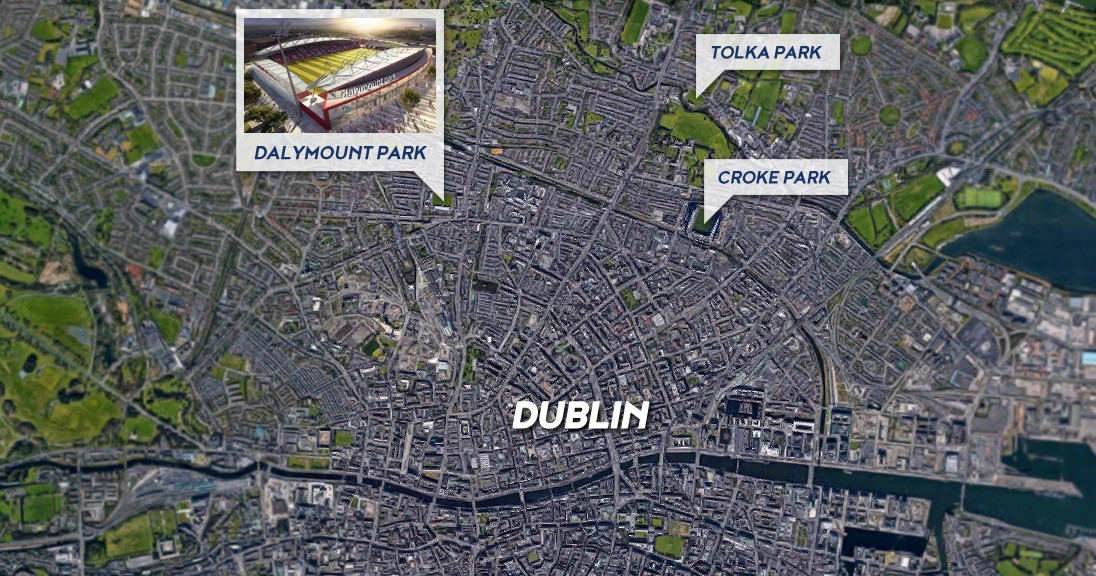 Dalymount Park, one of Ireland's oldest grounds, is about to undergo its largest redevelopment to date. It was enabled by Bohemian FC having transferred the property to Dublin City Council in 2015, as the team was unable to carry out such operation on its own.
The Phibsborough ground, in north Dublin, will see two fundamental changes. First, the field will be rotated by roughly 90 degrees, to match the preferred north-south axis. Second, there will be a second anchor tenant, derby rival Shelbourne historically based just 1.5 km away, at Tolka Park.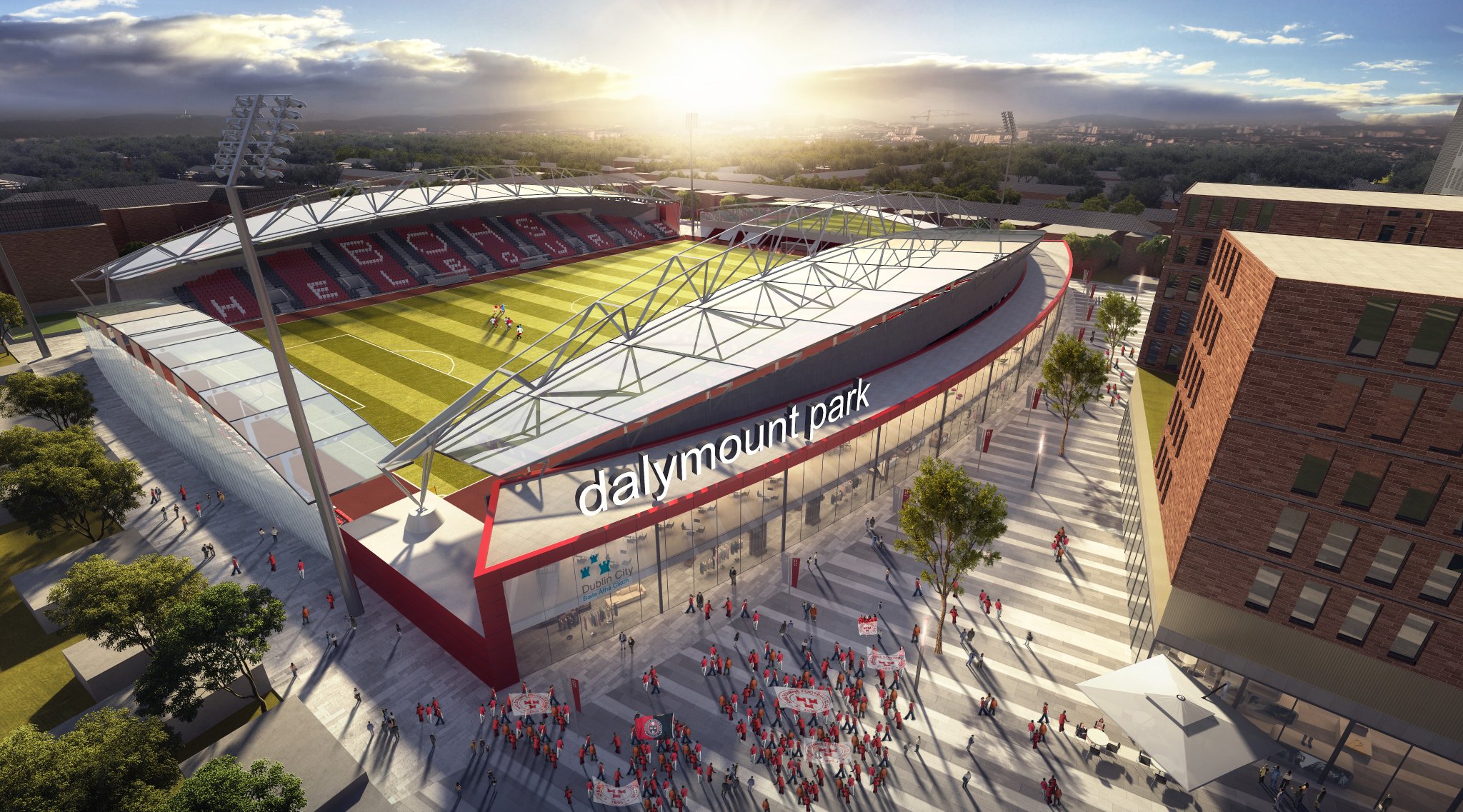 Planned works will result in a completely new, symmetric stadium, enclosed on all sides. However, both ends will be very modest (due to nearby housing), limited to just 3 rows. Overwhelming majority of the expected 6,000 spectators would be placed along the sides, under arched roof.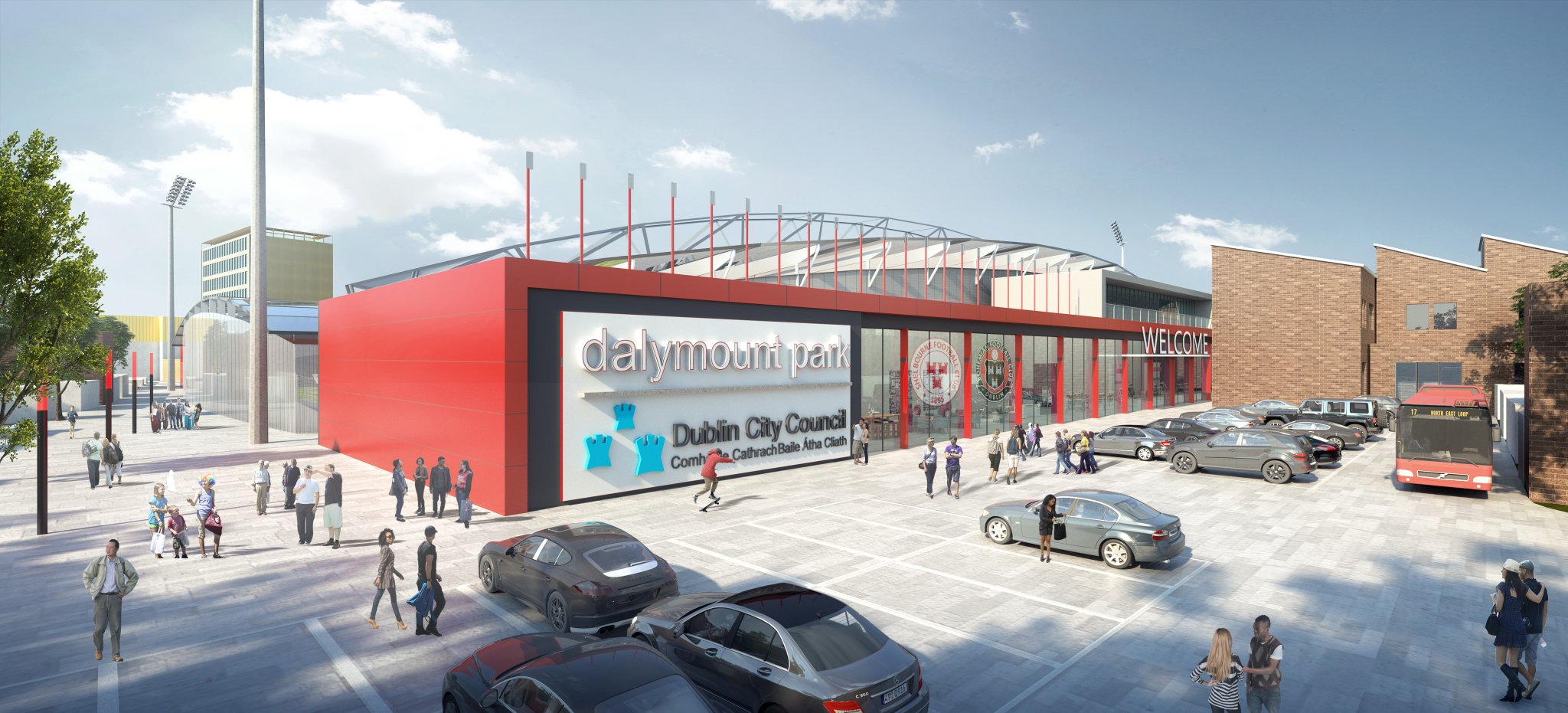 Thanks to the field's rotation vast space will be released in the east and west, allowing for additional buildings to be created. More importantly, though, significant floor space will become available within the stadium.
The UEFA Category 3 stadium will include community facilities, including a library, flexible community space and meeting rooms plus concourse space at ground level which can be utilised for community activities and events on non-matchdays. A football museum is also being considered.