North Korea: Kim's first football-specific stadium
source: Asahi.com; author: michał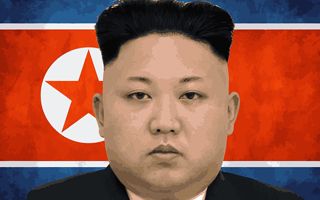 He may still have the biggest all-seater stadium but Kim Jong Un doesn't have a single football-specific stadium. And he has given an official direct order to change that. Not in Pyongyang, though...
May Day Stadium is still his biggest pride, at least in terms of sports venues. Even if much smaller than suggested by official data, it's still the world's largest all-seater. But Kim Jong Un's regime doesn't have even one football-specific stadium.
That's why, as reported by the Asahi Shimbun, For that reason last year a special order was given directly by the leader and now construction is well underway. Not in Pyongyang, surprisingly, rather in Wŏnsan.
The 300,000+ city lies on the east coast of the peninsula and is one of two reported birthplaces of Kim Jong Un. The 'dear leader' has been investing in its development in recent years with ambition of making it a holiday destination.
The city has 3 stadiums, but all of them have a running track and have been in really poor shape. International airport is already in operation, so there should be no problem for FIFA or AFC to accept the city as location for international games, when the stadium finally arrives in May of 2019.
But will North Korea play their fixtures here? The planned stadium is reportedly going to hold between 15,000 and 20,000 people, while Pyongyang's Kim Il Sung Stadium (the de facto national stadium) offers 50,000 seats and has also been modernised recently.