Bristol: Indoor arena to join Ashton Gate
source: Bristol-Sport.co.uk; author: michał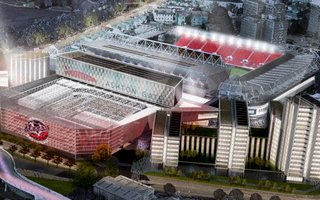 A 4,000-seat permanent indoor hall is expected to join Ashton Gate, along with offices, flats and two hotels. The latest, £100-million development should increase Bristol City's commercial advantage over local rivals.
Earlier today Bristol Sport revealed plans for further redevelopment of the Ashton Gate precinct. This time it's not about the stadium itself, rather about its direct surroundings. The double-tiered main grandstand is expected to be joined by a new indoor arena for up to 4,000 people, future home of Bristol Flyers (owned by Bristol Sport, just like Bristol City FC).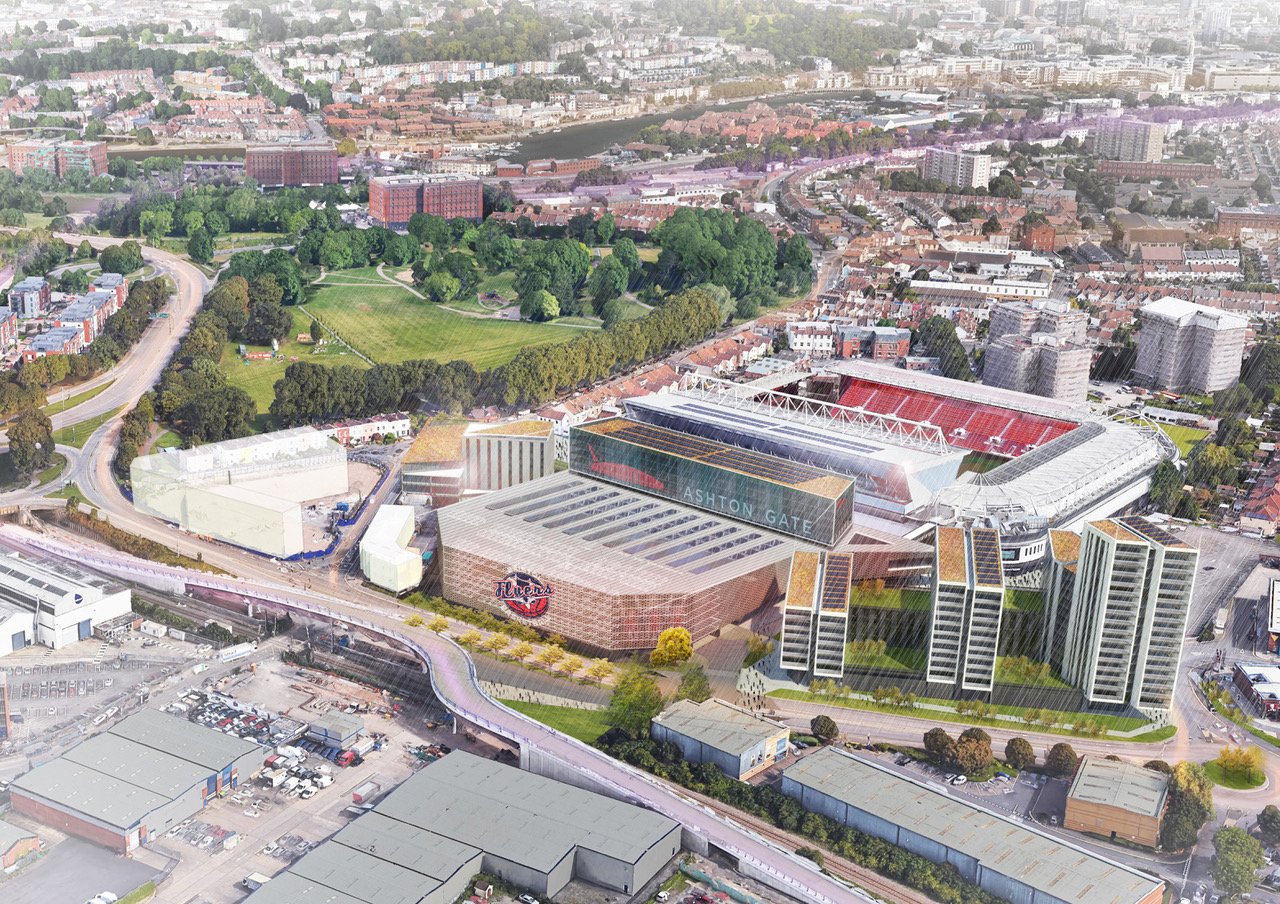 Officially named the Ashton Gate Sports & Convention Centre, the multi-purpose venue would complete Ashton Gate's event offer, ranging from those for a couple hundred to thousands of fans. Along with it there are two hotels planned, accompanied by hotels and residential units.
Speaking of the proposed development, Ashton Gate chairman Martin Griffiths said: "We are pleased to be able to reveal these plans. It has been more than two years in the planning to ensure that Phase II of Ashton Gate's redevelopment into a city quarter focused on sport and entertainment was indeed viable, sustainable and most importantly achievable.
"Following the successful £45m transformation of Ashton Gate Stadium, on-time and on-budget, it was always the aspiration to develop it further to give our basketball team, the Flyers, a permanent and secure playing home, right here in BS3. The Flyers sold out every home game of the 17/18 season, and this new facility will provide their pathway to sustainability. The new Sports and Convention Centre will also provide much needed space for the growth of a broad range of community based sports, run by our group of charities based at Ashton Gate."