New stadium: De Oude Meerdijk
source: StadiumDB.com; author: michał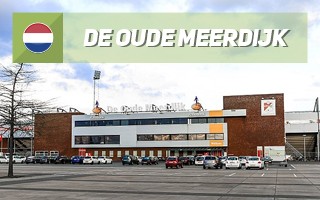 One of just two stadiums of Eredivisie that we were missing. Let's make the list shorter and add FC Emmen home, De oude Meerdijk, to StadiumDB.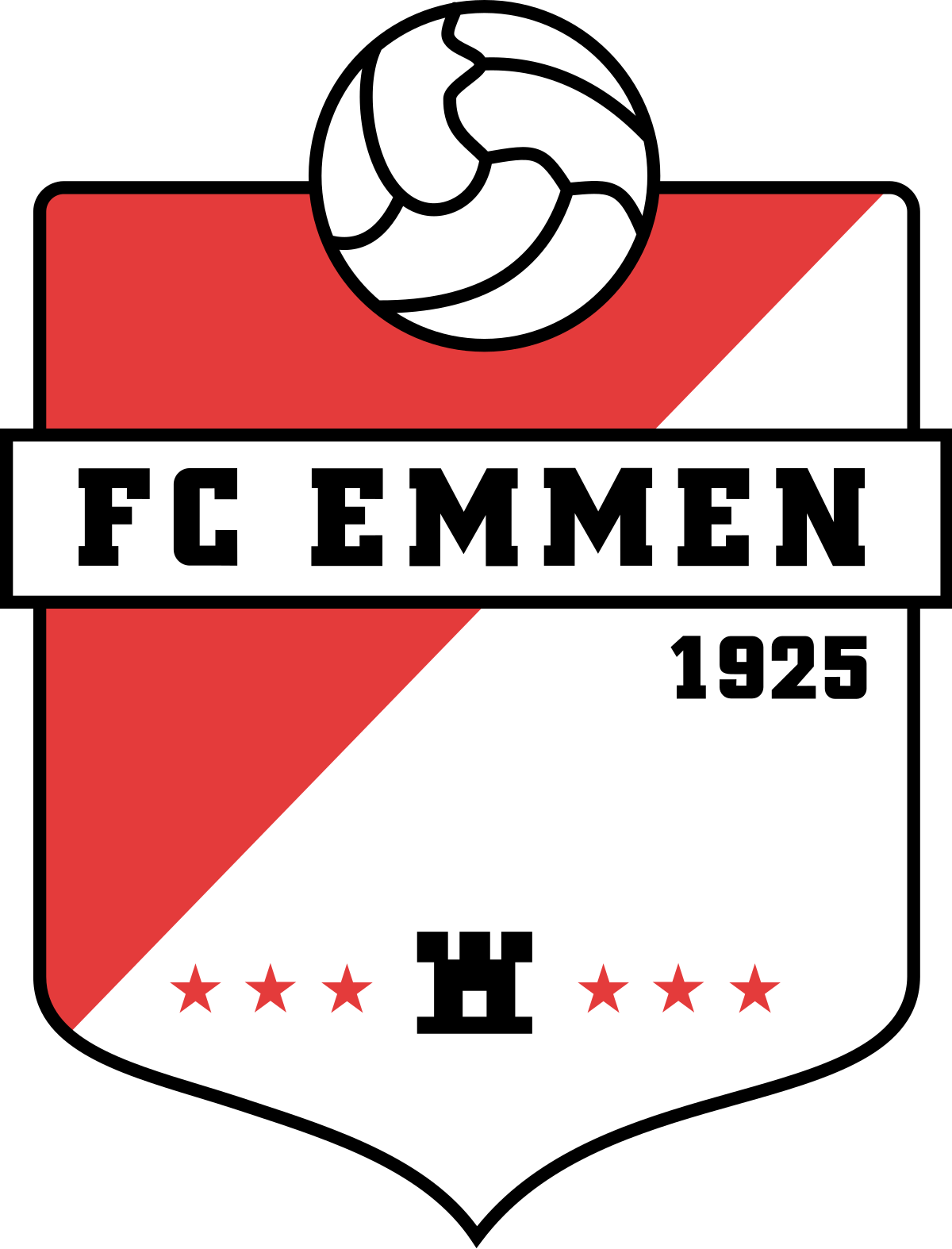 Located in eastern Emmen, outside the main ring-road, the stadium became home to FC Emmen in 1977. Until 2001 it functioned as simply Stadion Meerdijk, originating from the main street running along its south side. Initially created with one grandstand, able to hold as many as 12,000 people (together with place around the field). Its current shape is the outcome of redevelopment from 1990s and early 2000s.
With four independent, covered grandstands, De Oude Meerdijk is left without corner sections. The main stand, located in the west, was built back in 1977 and holds over 2,000 people. Redeveloped in 2001, it also comprises club offices, sporting facilities, restaurant and 5 skyboxes.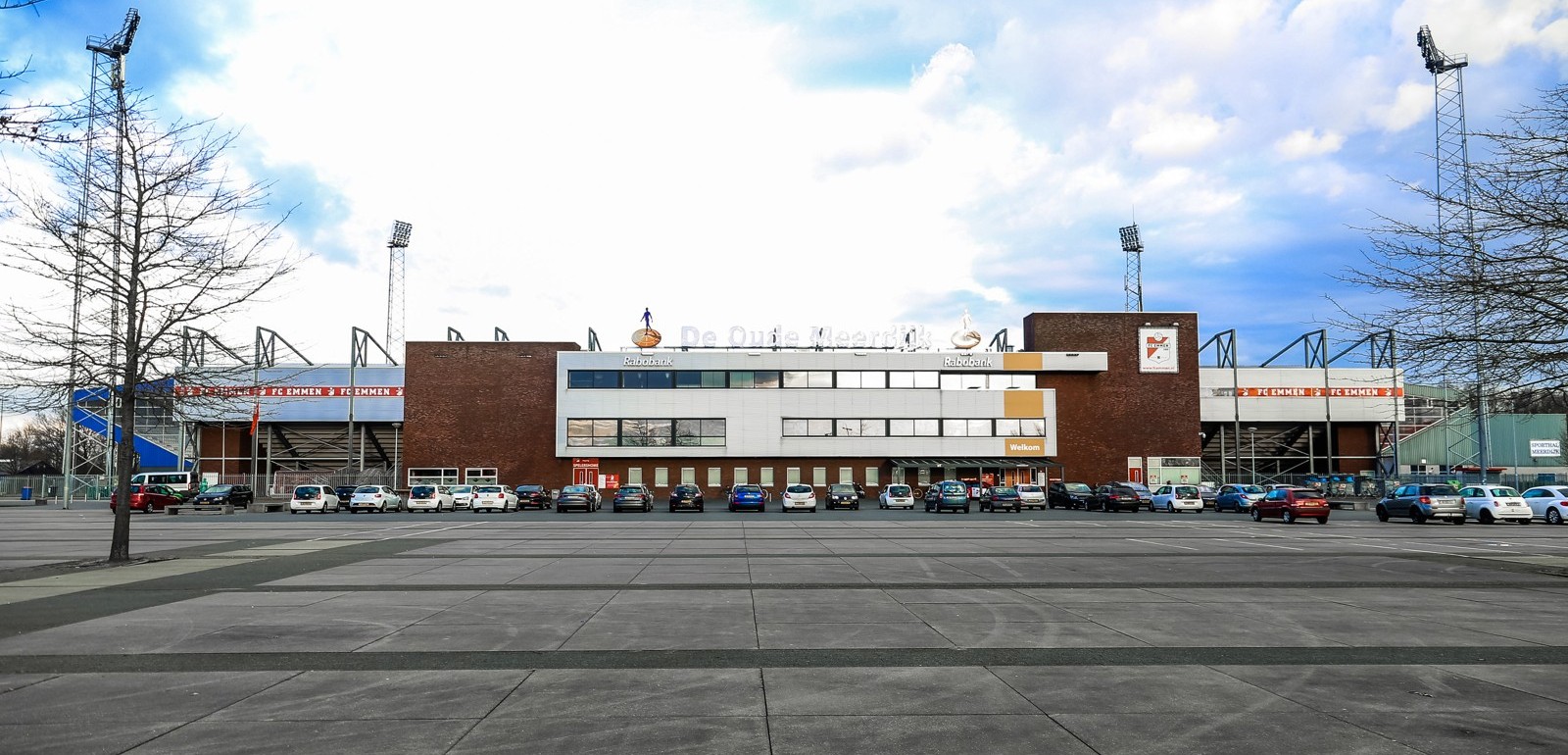 Photo: Richard Broekhuijzen (cc: by-sa)
The opposite straight was built in 1993 and expanded in 2001. Referred to as the Drenthe Tribune, owed to the flag of Drenthe province hoisted above it, it's the largest of all in terms of capacity, with nearly 2,800 people able to get inside.
The Jan van Beveren stand was built behind the south end, to this day looking like in 1996, when it was shaped. It bears the name of honoured national team player, who began his career in Emmen and passed away in 2011. The youngest stand was built behind the north end in 1997, offering over 1,800 places.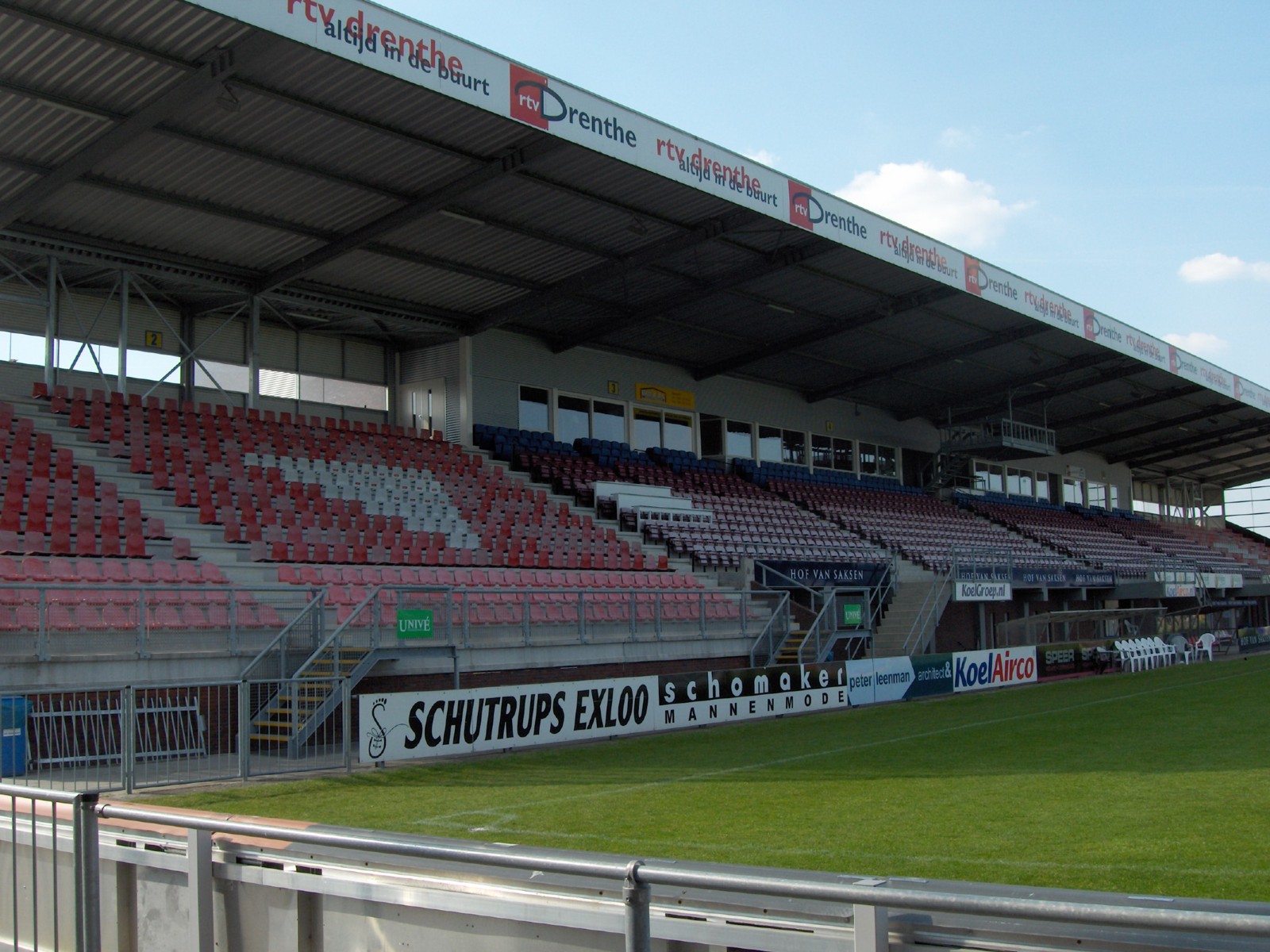 Photo: Hans055 (copyright-free)
Further works at the stadium were carried out ahead of the 2005 U20 World Cup. New floodlights were installed, among other changes. The FIFA tournament saw the likes of Messi, Sergio Agüero, David Silva, Cesc Fàbregas or Falcao play here in their early years.
In 2011 the venue also saw the 7-a-side football world cup, a discontinued Paralympic discipline. During this tournament Emmen served as opening and final game venue. It also served the U21 national team of the Netherlands. During concerts the stadium can hold as many as 17,000 people.