New design: Next gem of Venice?
source: StadiumDB.com; author: michał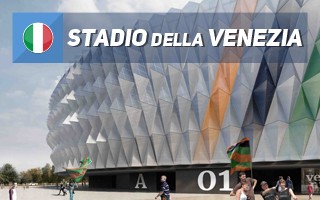 Designed to be a sports landmark, the stadium will be located far from the congested old town. If built, it should enable Venezia FC to reach its ambition of fighting in Europe.
In late July Venice saw the official presentation of the future stadium concept. Based on recent feasibility study, the vision would allow Venezia FC to escape from the extremely constrained Stadio Pierluigi Penzo, which partly temporary and lies in one of the least accessible parts of Venice.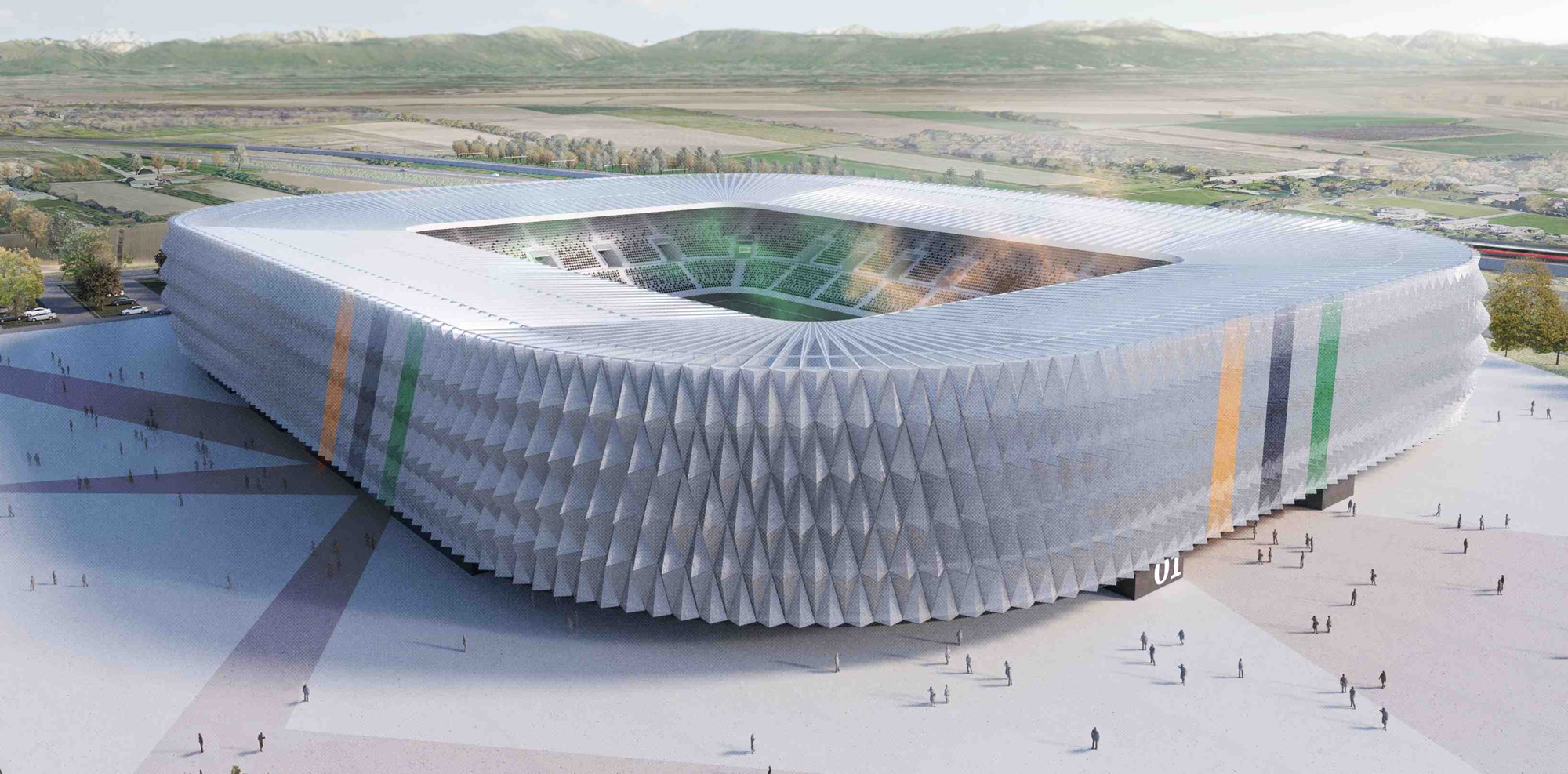 © Venezia FC
Its successor would be the exact opposite. Placed in the rural area of Tessera, northern Venice, would be located in a key transport hub, ensuring optimal access to fans from nearby and afar. Its potential east stand would lie beside existing highway and future fast railway station. Meanwhile, Venice's international airport sits just a mile south.
The football-specific venue would hold 18,000 upon opening, however ensuring expansion potential to 25,000 in the future, depending on demand. Robust auditorium and outer form seen in the renders might not take such shape in reality, due to this being a preliminary design, however the final one should be created along the same guidelines.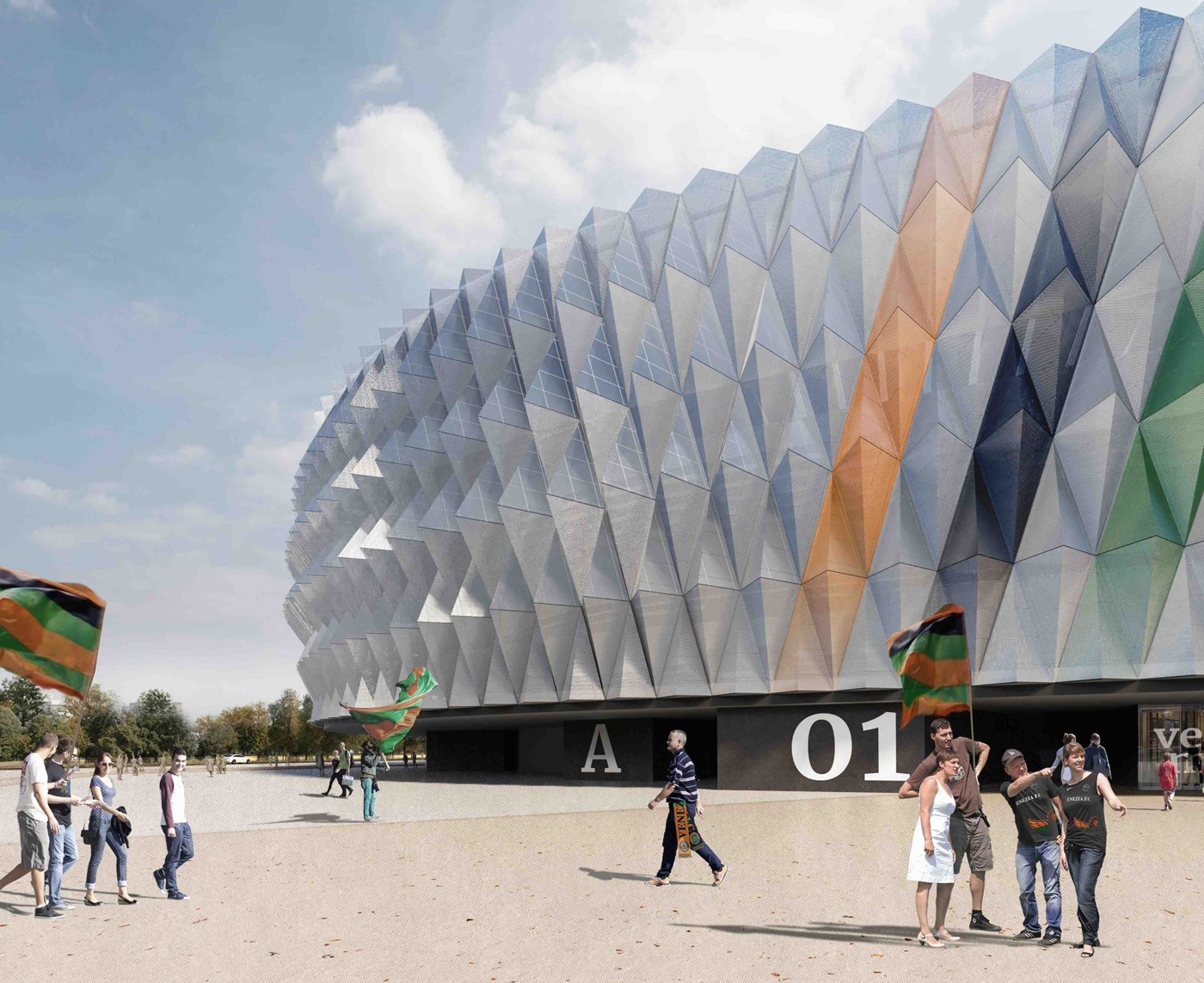 © Venezia FC
What is certain is that the stadium cannot be built without secondary uses, which will insure the project's viability and sustainability. Worth €185 million, it would be financed entirely privately, spanning across 40 hectares. Aside from the stadium, as much as 10 hectares would be dedicated to parking, 3.64 hectares for retail and commerce, 8.7 hectares for green areas, all topped with a 150-room 4-star hotel.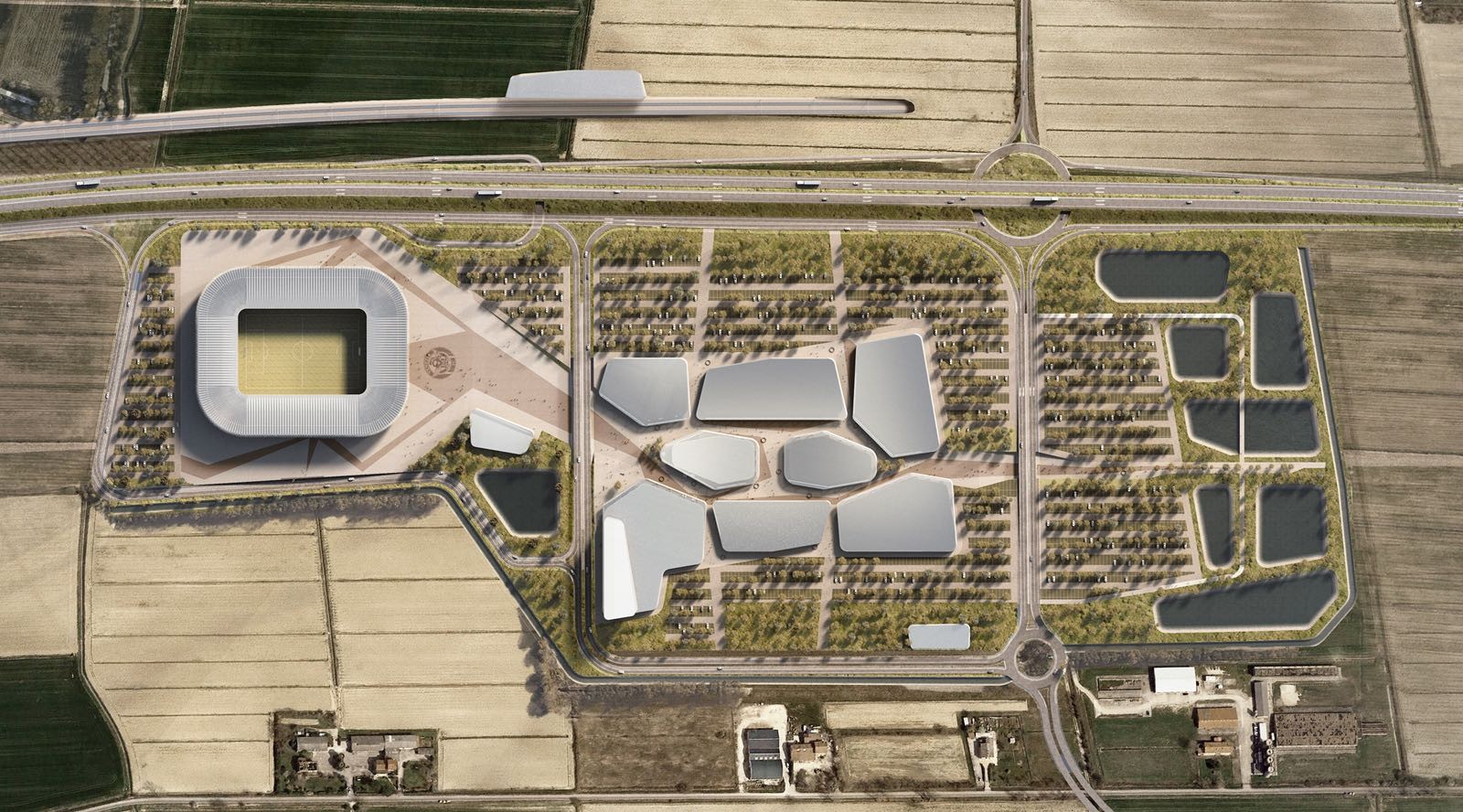 © Venezia FC
Following the public presentation, this concept should be reviewed in 90 days by the public authorities, ending with expression of interest. In February 2019 the detailed design should be ready, forwarded to city officials (and the conference of services) for a 6-month review. Later a tender should be carried out, ending with groundbreaking, possibly in January of 2021. Opening would then be possible in August of 2023.