Buenos Aires: River still unsure about El Monumental's future
source: Perfil.com; author: michał
As years pass, the odds of redeveloping River Plate's legendary stadium are shrinking. Relocation could prove more feasible. Apparently, River have a plan, though nothing solid has been revealed.
Speaking to Perfil, River Plate president Rodolfo D'Onofrio recalled his recent meeting with Argentina's president. Asked why the subject of River's new stadium didn't come up during the encounter, he revealed:
"First we have to resolve it internally: whether we go for the restructuring of El Monumental or build a new stadium. We believe that we have to build a new stadium no more than 400 meters from where we are now. I am of that position, too."
In order to give you a better idea of where this could be, we used this Google Maps 3D view to highlight a 400-meter radius around El Monumental. Since the stadium is in a low-density leisure surroundings, there are ways to relocate indeed. However, this is also one of the most expensive places across Argentina in terms of real estate investment.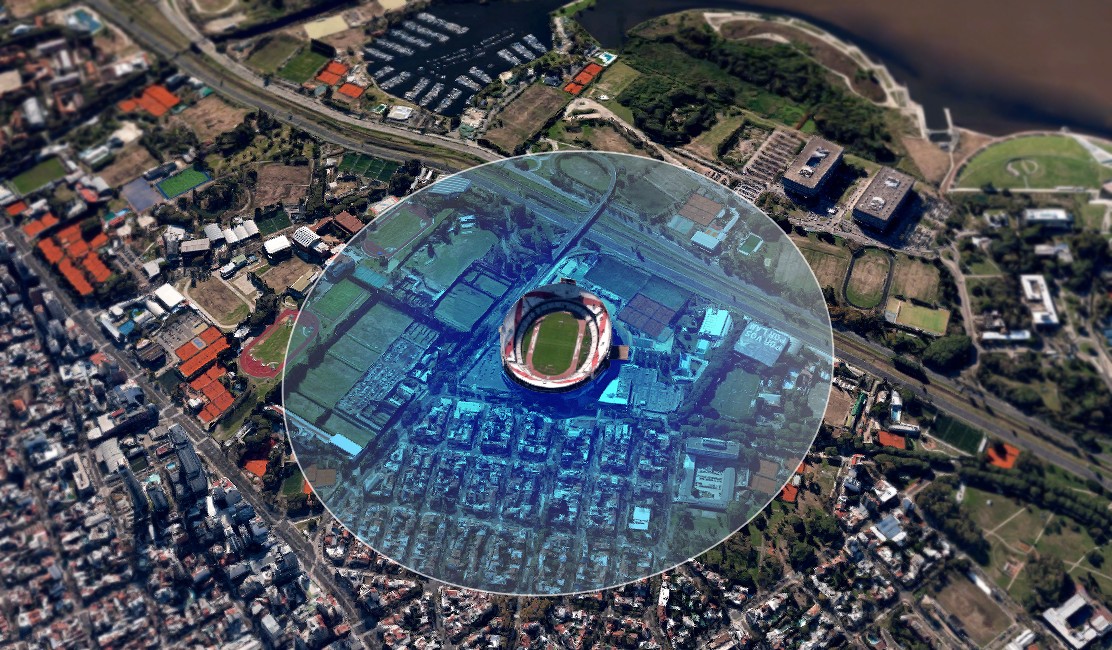 Asked about having an option at hand, the president replied: "There is a place. We'll see. We have to make a statement of everything: economic, financial, spatial, all the pros and cons of either staying or moving. Sometimes you don'y want to leave the temple, but Atletico Madrid and Athletic Bilbao did so."
As time passes, redevelopment of the existing giant cauldron seems less and less likely, especially with a couple concepts having already fallen through. The structure dates back to 1938 and it may be beyond saving sooner than one might expect.
"Why a new stadium? Because El Monumental is 80 years old. The foundations, concrete and iron are deteriorating. For now there's no insecurity, but in 10 years there may be problems. You have to get ahead and do something. Reforming the current one may be more expensive than making a new one. And there's another problem: if we reform it, where do we play for the duration? [...] I was at the World Cup and I was wondering: why River couldn't have a stadium like the ones in Russia. We can do it." he concluded.