Miami: Beckham's fifth stadium plan to be presented
source: ESPN.com; author: michał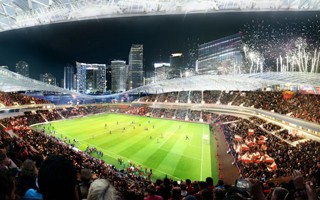 David Beckham will go before the Miami city commission next week to present the latest plan for a football stadium in the city. With four failed bids can this one break the deadlock? Here's what we know.
On July 12 David Beckham is to make a "personal appearance" and "special presentation" before the Miami city commission. The former football star will ask commissioners to put a new measure on ballot during the November 6 vote. It's his fifth stadium attempt and the one furthest from the centre of Miami.
We should note that Beckham, who has an MLS franchise secured for years, has so far been dreadfully unsuccessful in his effort to deliver a football stadium in Miami. With various obstacles in the way, he has already filed four official proposals, which have been in the works since 2013.
The first one, in early 2014, was the Port of Miami stadium scheme, which was eventually blocked by the port itself. Then the footballer turned businessman moved to Museum Park, just across the canal, promising a public-green-oriented stadium complex. Citizens didn't buy it, the move was blocked.
Third analysed option was the Marlins Park stadium, which would have a football counterpart attached to its west side. Just like the fourth bid, for Overtown, this site had a very limited amount of space available. While Overtown was considered deadlocked and not necessarily dead, it seems Beckham has to look forward.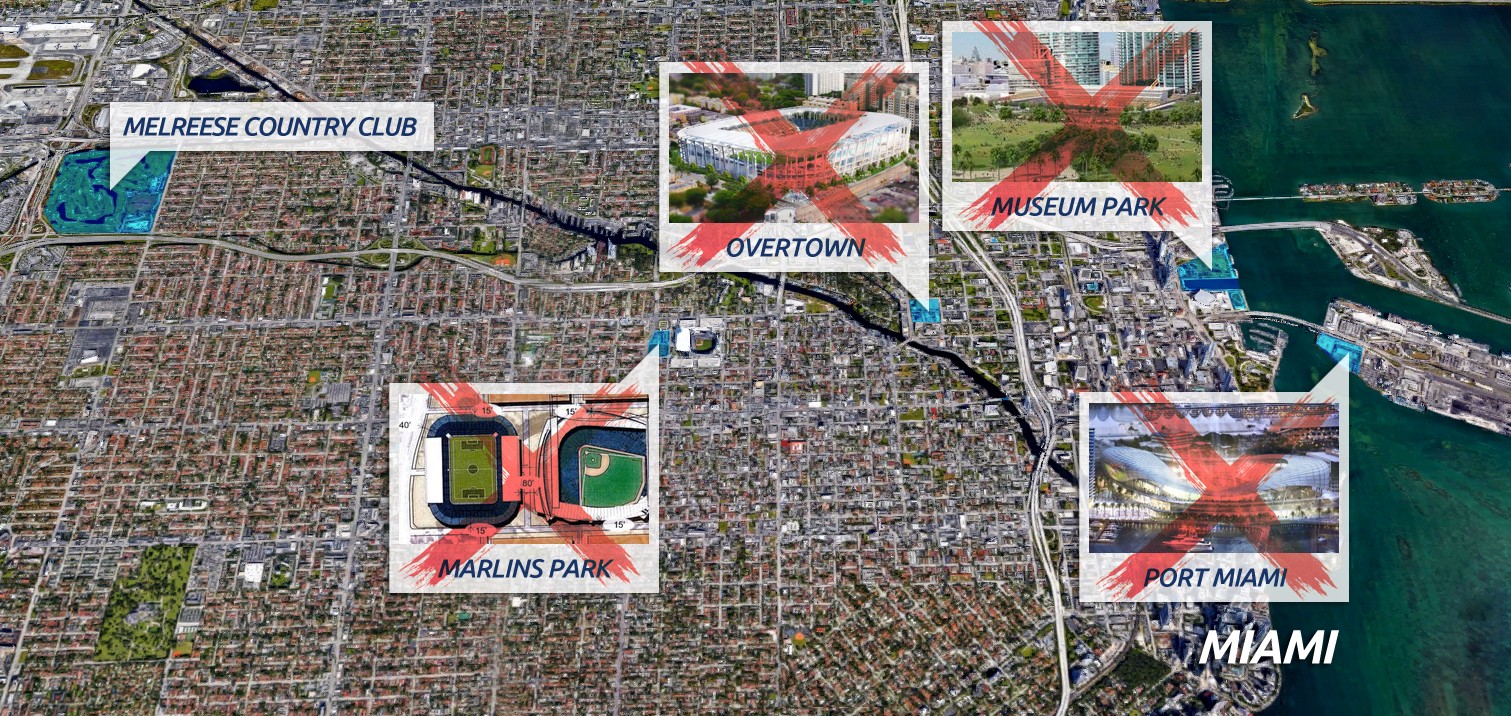 If commissioners approve his latest notion, for a 28,000-seat stadium replacing the country club, voters would decide on Nov. 6 whether to change the city's charter and allow what would be a no-bid deal to lease 73 acres (30 hectares) at the Melreese site to the group. The deal Beckham is proposing calls for the city to collect nearly $140 million in rent payments over 39 years, a rate of roughly $3.5 million annually.
Beckham's group would pay an additional $20 million over 30 years to help fund a planned 58-acre park on the site.
The MLS ownership group also wants to bring a massive technology park to the site, as well as an underground parking facility, public soccer fields, 500 new hotel rooms, a conference center, retail stores, restaurants and more. The Beckham franchise, when it gets going, will also bring a training center and an academy focused on developing local players to the Miami area.
At present it's not clear when the Miami franchise could join MLS. The most common date suggested is 2020, however it was estimated based on the hope for Overtown Stadium to be delivered. As of now the team has no logo, name or colours.