Jakarta: Grand upgrade of Gelora Bung Karno nearing finish line
source: StadiumDB.com; author: michał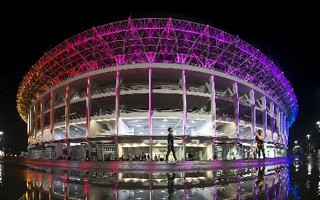 The largest ever renovation process of Indonesia's national stadium is almost complete. It took longer than expected, but will be done before the 2018 Asian Games commence in August.
2 years to the day, that's how much time has passed since Gelora Bung Karno Stadium was closed for renovation, back in June of 2016. By the end of this month all upgrades should be complete. This means a solid delay compared to initial plans, which suggested a time frame of 13 months rather than 2 years. However, the stadium itself has been operational for some time now, it's largely about delivering the final elements now.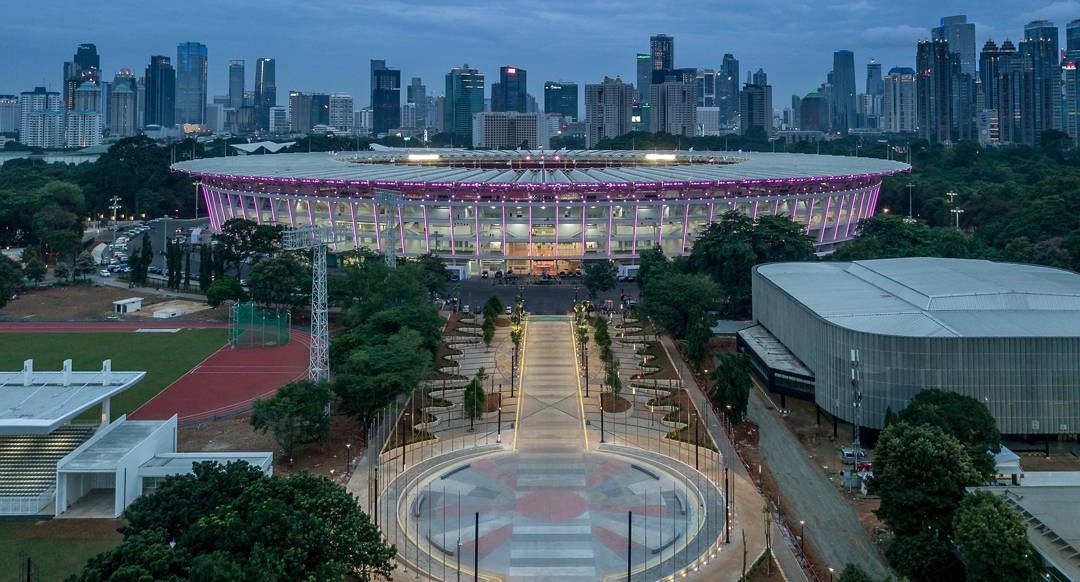 The bad news is that GBK had to be scaled down in terms of capacity. Forget its previous 88,000 or even 80,000, now – thanks to complete installation of foldable seats – the stadium can hold exactly 76,127 people. In return, however, it offers much greater comfort and safety, both within the seating bowl and all access routes.
Adding to that, the installation of new 4.5G internet network is now almost 90% complete and will soon enable thousands of people to simultaneously share their event experience through social media.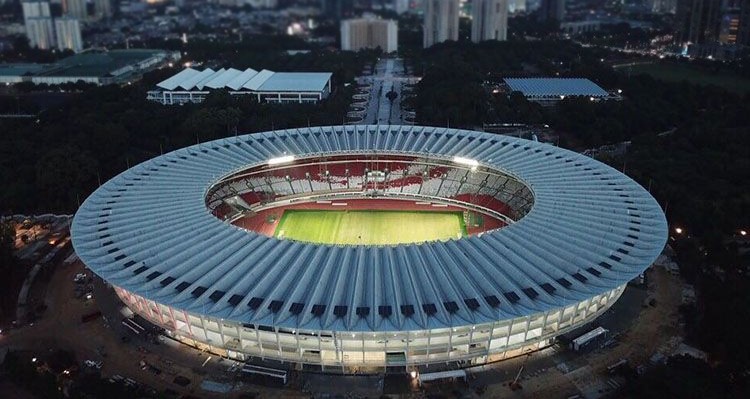 While structurally the stadium remains almost unchanged, primarily due to its national heritage listing, it received a truly impressive illumination, which brings the inner side of the canopy alive at night. Also, brand new LED lighting system is ready to serve events with as much as 3,000 lux, well above HD TV requirements. On top of the roof a ring of photovoltaic panels are mounted, ready to produce 420 kWp of clean energy.
Currently, most of the ongoing works are limited to areas around the stadium, where new leisure precinct is being created. Once complete in late June, the venue will be ready to welcome guests of the 2018 Asian Games.
The price for all works isn't low by Indonesian standards. Initially hoped to stay within IDR 500 billion, it's now at 770 billion, which represents some $55.5 million.