Italy: Grand renovation of Nereo Rocco
source: TriestePrima.it / gelocal.it; author: michał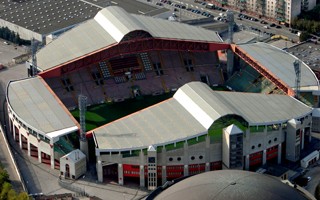 It's one of the most distinctive stadiums in Italy, even if hardly known for its football use. This should change soon as local authorities want to make Stadio Nereo Rocco again one of the very best football stadia domestically.
When it opened in 1992, Stadio Nereo Rocco was one of Italy's very best football stadiums. Triestina Calcio never grew into the 32,000+ venue, but it was still one of the very few modern and football-specific all-seaters across the country.
Now that's no longer the case. With many clubs and cities investing in renovations or construction of brand new facilities, Nereo Rocco is no longer among Italy's best. But the city of Trieste is doing its best to change it and again make the building one of those most likely to see international games.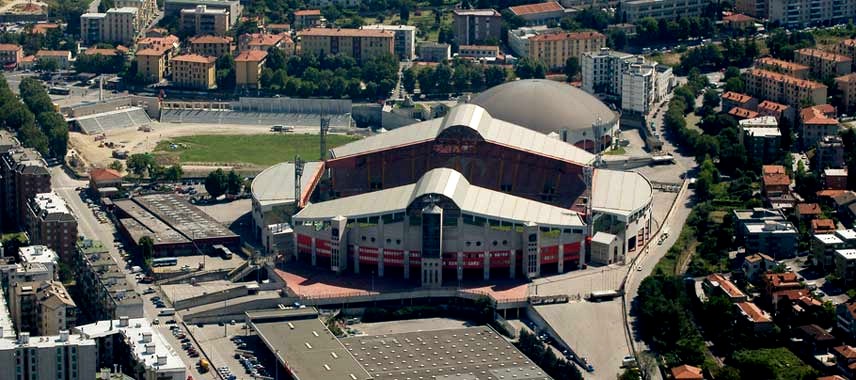 As we're writing this, changing rooms have already been redeveloped, the press area is also being worked on. The city hopes to gain outside funding for 60-m2 video screens. Further work will see 1,000 m2 of high quality office/hospitality space as well.
Altogether these changes make for the largest revamp of Nereo Rocco in its history, expected to cost some €6 million. We should see their final outcome in September or October at the latest, well ahead of next year's U21 European Championship.
Perhaps most importantly, the works include complete replacement of all seats. Old ones have already been removed from the stadium and new layout will see a gradient of red and white seating, just as presented below: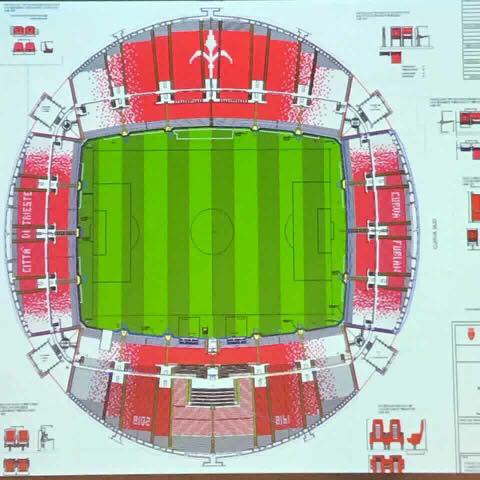 Not only will all the old seats be replaced by a new model. The stadium's capacity will also change. Like many stadia in Italy, Nereo Rocco was built far beyond actual ticket demand and its size was already altered once, from over 32,000 to under 29,000. Now, with more comfortable configuration of the seats, 21,166 people will be able to attend games.