London: Tottenham's fight against time
source: StadiumDB.com; author: michał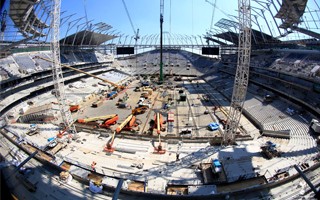 With every passing week and no information of opening date, speculation about possible delays will only get louder. Tottenham are reportedly facing opening games of next season at Wembley. Construction pace is impressive, but there's just so little time left...
Today London Evening Standard announced that Wembley may be where Tottenham begin their next Premier League campaign, despite frantic efforts to deliver the new stadium in time. Though the piece is speculative, it's one of a growing number, citing external sources.
It's not unsubstantiated as well. After all, Spurs still haven't announced the official opening date and we're less than three months from the expected stadium delivery. The club have until the end of May to give a final declaration to Premier League. Options on the table seem to be making it in time (1), starting the 2018/19 campaign at Wembley (2) or agreeing on fixture changes to begin the season away from home (3).
How's construction going?
It would be irresponsible for us to cast any doubt on Tottenham's construction schedule, especially when you analyse the construction cams, as we've been doing for days recently. With almost all elements at this stage being prefabricated, installation is rapid and you can see daily progress in almost all areas of the stadium.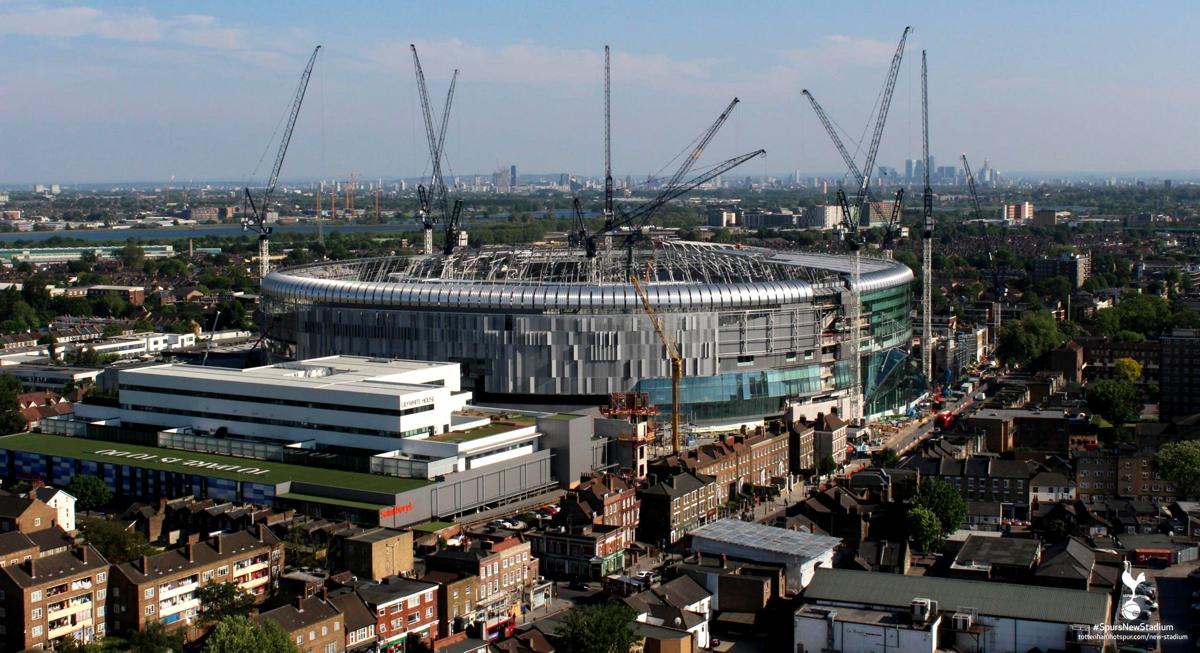 © Tottenham Hotspur
As an example, today the installation of glass panels of the inner roof began. Altogether there will be 287 of them, ensuring proper sunlight access to the hybrid field. Remainder of the roof, also being installed on three sides of the stadium at the same time, will be made of 810 casettes, each including acousting insulation to boost atmosphere and keep the noise inside.
Below the roof you can see seats being mounted, though at this point almost solely in the upper sections. Eventually there will be over 62,000 of them, as agreed after to expansion applications.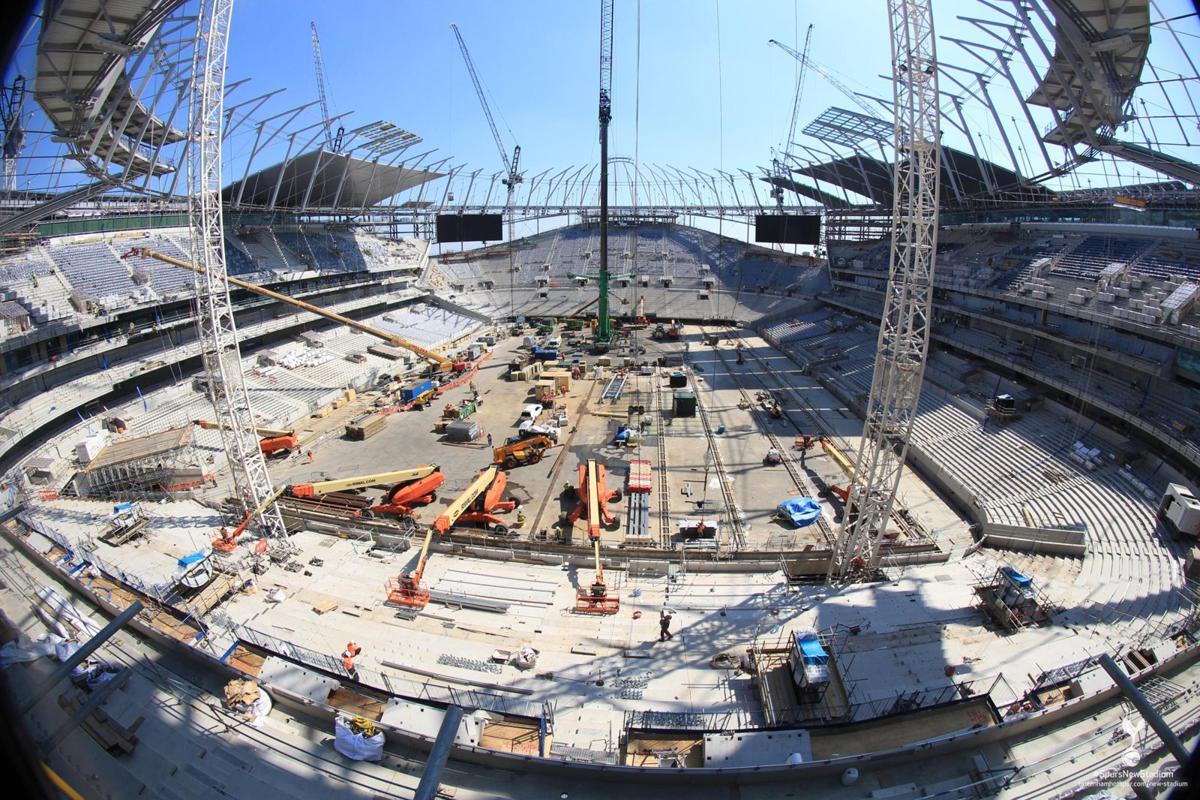 © Tottenham Hotspur
The process may seem chaotic, as various elements are installed only in specific sections of the stadium, but that's precisely how everything is planned. Due to the extremely constrained time frame, work almost never stops in each area of the stadium and once one phase ends, another begins.
That's exactly how the outer cladding looks at present. The north end is almost ready, already decorated with perforated metallic panels (4,801 of them planned around the stadium), while in the west glazing is just ending to make room for such panels. In the south, at the same time, you can still see the bare structure, still waiting for glazing.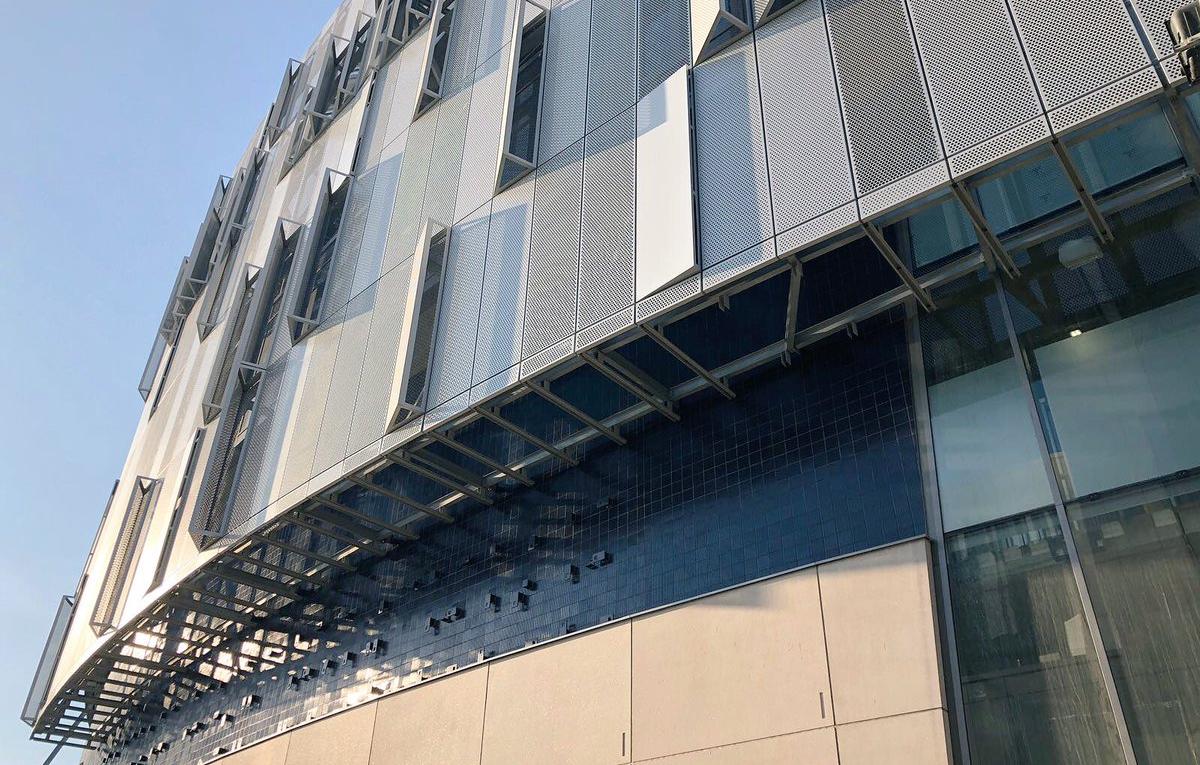 © Tottenham Hotspur
Work is also progressing around the stadium. In the north-western part new ticket office is growing, with a bridge between the stadium and club offices already hanging behind it. Walking south from the future ticket office you can see what will be a new museum and megastore. The latter facility is expected to open already in July, in order to capitalise on the rush for new jerseys before 2018/19.
As suggested by the club, it might be the largest club megastore across Europe. We're not able to confirm it and English clubs time and again overstate their stadiums' features.
This was the case with West Ham (whose facade screen is just a fraction of the one in Kazan, despite claims of being the largest). It's also the case with Tottenham, who recently announced their main LED screens of 325 m2 each will be larger than any in Western Europe. Except they won't, the main screen at U Arena in Paris covers 2,600 m2. It may not be a traditional LED screen, but it's a screen nevertheless...