Chicago: More details of Lincoln Yards stadium precinct
source: Archpaper.com / ChicagoTribune.com; author: michał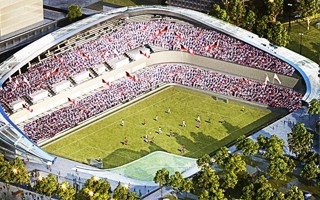 Ownership structure for the new USL team, price tag for the 20,000-seat stadium, new renders and a lot about plans of the stadium's precinct. All this is now added to the story of Chicago's second soccer-specific stadium.
Initially announced as part of the Amazon HQ project, the new 20,000-seat stadium in Chicago's Lincoln Yards is moving forward even without Amazon. Already last year is was announced that developer Sterling Bay had filed for a USL team franchise. In recent days Tom Ricketts (owner of baseball team Chicago Cubs) was confirmed as majority shareholder of the new football/soccer team.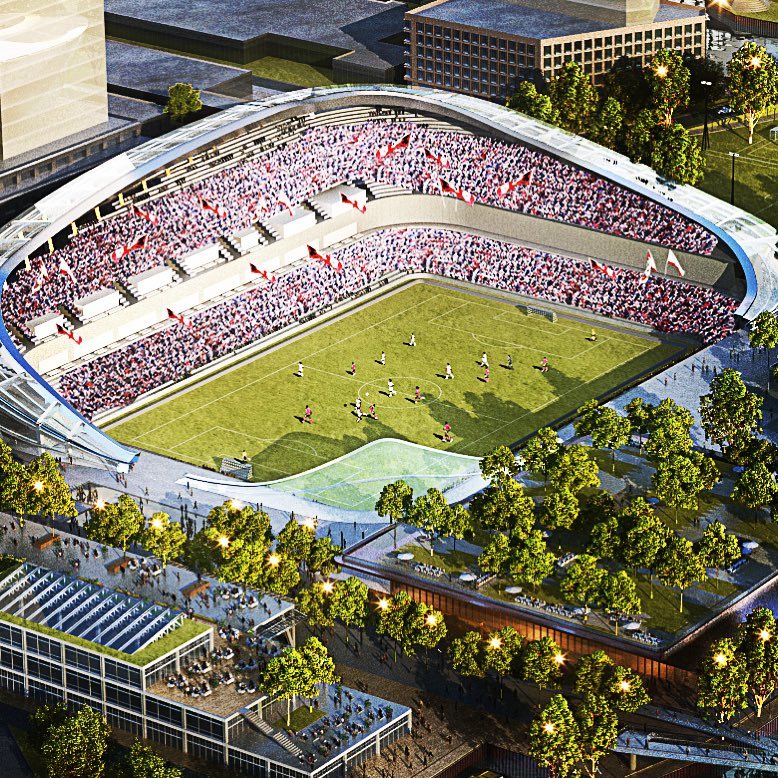 Even more, the price tag of $200 million is now suggested for the near-riverside stadium. While additional renderings revealed over the past weeks are inconsistent regarding the stadium's final form, the semi-open layout remains as it was last year.
More importantly, we've learned that Live Nation will finance and operate several event venues around the stadium, ranging from 100 seats to 6,000-8,000, which means the Sterling Bay project at Lincoln Yards might become one of United States' best event destinations.
While the stadium would cost $200 million and be the largest concert venue on occasions (possibly over 25,000 capacity with field open to spectators), all remaining indoor and semi-enclosed arenas would only require $50 million.
Partnerships with both Tom Ricketts and Live Nation are a major step towards building a solid framework for the $10-billion Lincoln Yards master plan.