Russia 2018: Penultimate stadium ready for use
source: MinSport.gov.ru; author: michał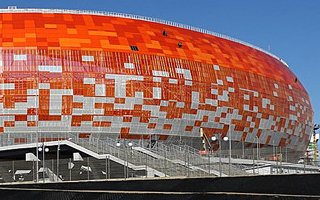 Now it's only Samara still struggling to reach the finish line as Mordovia Arena has been given permission for use on Monday. The stadium in Saransk is one of the more curious investments of the World Cup.
Exactly yesterday Mordovia Arena, also nicknamed Yubileynyi Stadion for the district it's built in, received the permit for use. It was one of just two stadiums remaining under construction, which is why we're happy to see it done. However, minor works on the site and, especially, around the stadium will continue for several more weeks.
Delivery came just in time when you take into account that the best stadium in the Republic of Mordovia was initially expected to be ready in late 2012! Yes, 6 years later sounds really bad, second only to the Saint Petersburg's Krestovskyi Stadion. Should opening happen as planned, it would be the central point of 1000th anniversary of the unification of Mordovia and Russia.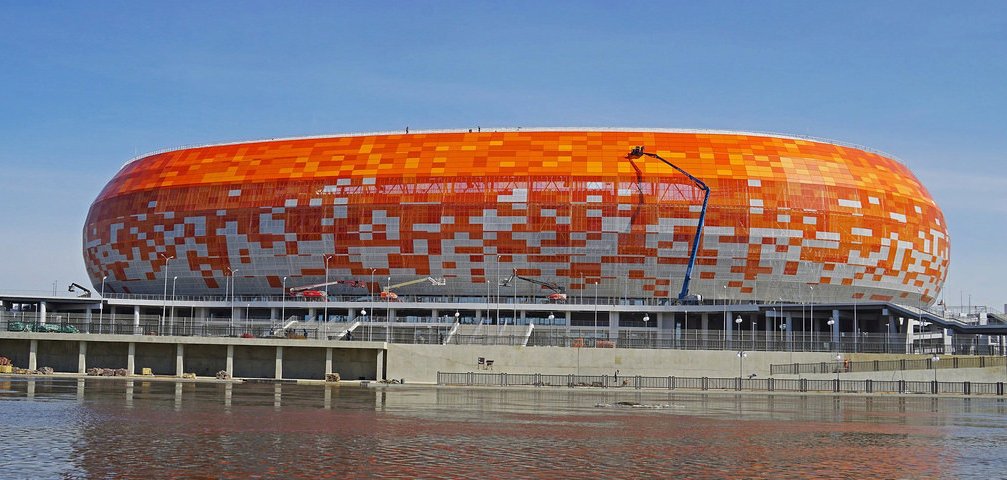 However, the stadium being overdue isn't entirely caused by construction delays. In fact, back in the foundation stage works were halted entirely as investor changed. It was started by the city of Saransk to get ahead of domestic competition and make sure Mordovia gets a spot among host-regions. Then it was transferred to the federal government to continue.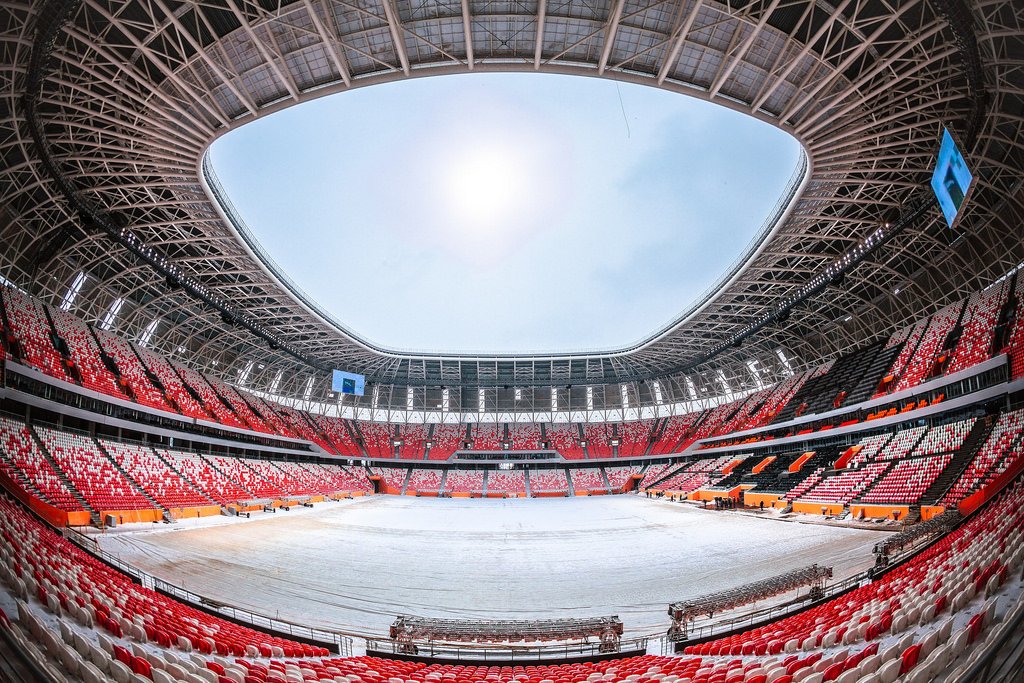 From that point the design changed a couple times, leaving just the key principles intact. First, the stadium's bright orange and red colours, as well as radial staircases, are a tribute to the sun, crucial part of Mordovian symbolism. Second, the stadium will – as planned from the start – have permanent capacity of just 30,000 and only receive half of the upper tier for the duration of the World Cup, reaching over 44,000.
It's not a regular case of construction delays then, but it is still long behind schedule, then set for 2015. Final price tag should stay below RUB 17 billion ($265 million), which is in the lower regions for all World Cup stadiums, but by a very small margin.
Regular tenancy will be taken up by FC Mordovia, the region's most recognisable football team. Expected to be long-term Premier League contenders by now, they had a miserable run in the past two seasons, seeing two relegations in a row. Now a 3rd-league side, they're in first place and should soon compete again for Premier League.