New design: The timber-decorated stadium in Los Angeles
source: StadiumDB.com; author: michał
No, not the Californian L.A., the Chilean L.A. As one of Chile's main cities it too will get a brand new football stadium, befitting its importance in both the economy and football.
The Chilean city of Los Angeles isn't too well known around the world, but within Chile it's very recognisable. Capital of the green Biobio region and home to over 200,000 people, it's one of the more important cities, also in terms of football. Strongest local team, Iberia, is currently a 2nd-league side.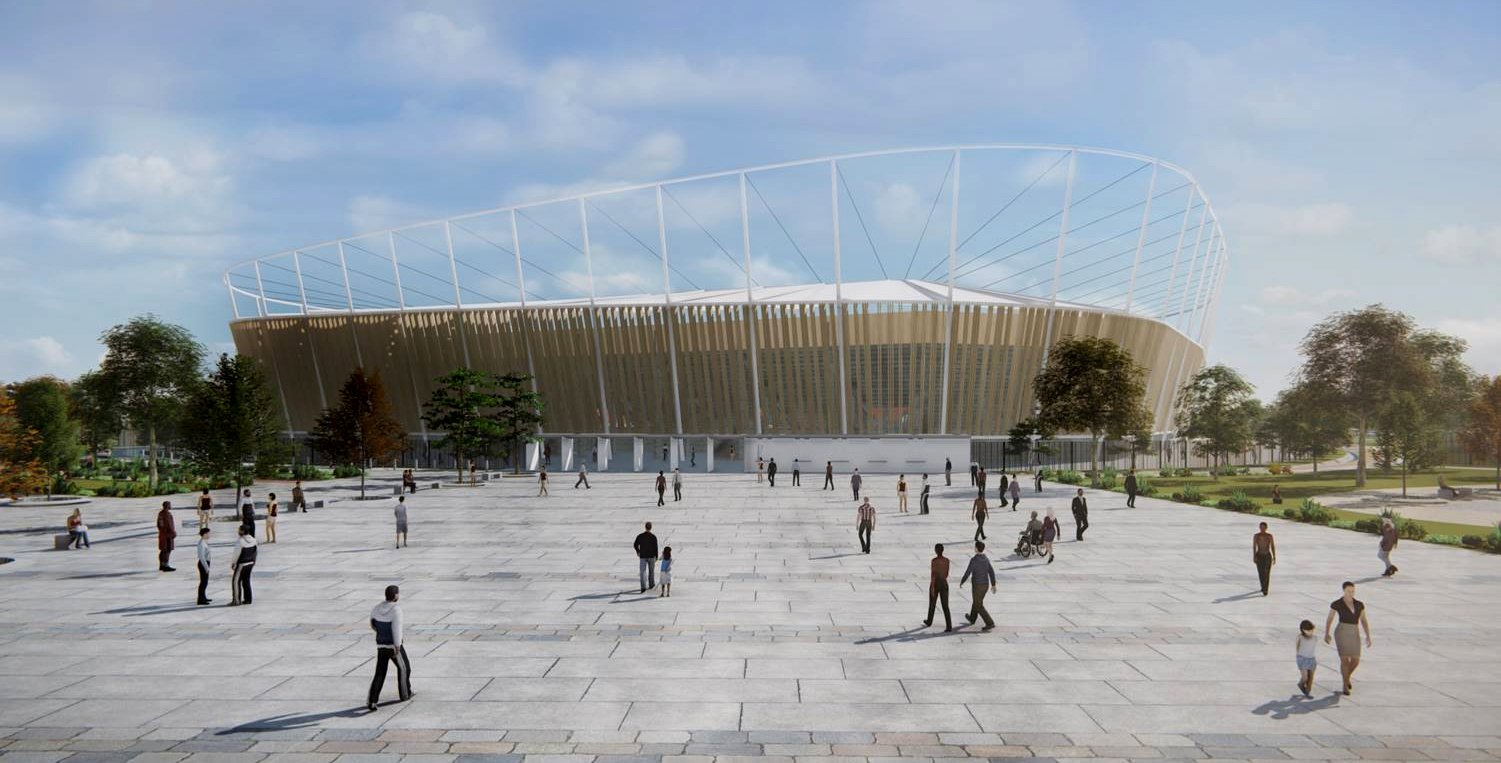 Though Los Angeles already has a main municipal stadium, it's most known for great athletics running track and hardly meets football demand. That's why in 2015 decision was made to build a new one in a different location. Initially for 12,500 people, then downsized slightly to 10,000.
What's very rare around the world, residents were given the option to choose between two different designs of the stadium, each by the same architectural office. They were both similar in terms of aesthetics and envisioned wood as main cladding material (fitting the province of Biobio known for lumber), though each had its unique qualities. The one on the left was selected in vote attended by several thousand people.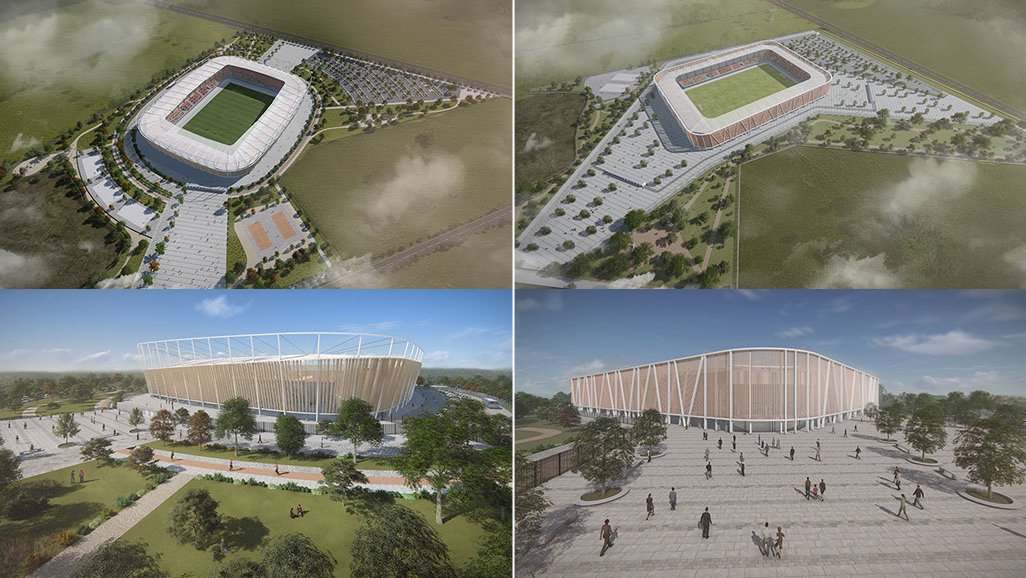 The new stadium won't be build in the city proper, rather in its western outskirt, near the Pata de Gallina village. It will be accessible from two main streets, which is why turnstiles and access routes are only planned in the north and south.
Beside the stadium a significant portion of public green and parking areas are planned, altogether covering the space of 14 hectares. Total budget for the ensemble isn't clear, it should be established after construction tender ends later into the year. Estimates see it around CLP 14 billion ($24 million), but it might also be more.
Depending on further proceedings, construction should begin by early 2019. From that point it should take 2 years, though estimate of 3 years has also surfaced. Just in December of last year the project received positive environmental impact assessment and in March the municipaliy presented the latest, more detailed renders, which you can see here:
NUEVO ESTADIO PARA LOS ÁNGELES

---NUEVO ESTADIO PARA LOS ÁNGELES--- Porque seguimos avanzando y cada día estamos más cerca de hacer realidad el sueño del estadio nuevo para Los Ángeles. Te invitamos a conocer cómo será nuestro estadio. Mira aquí.

Opublikowany przez Municipalidad de Los Ángeles 15 marca 2018