New design: Finally, MLS stadium in New York?
source: StadiumDB.com; author: michał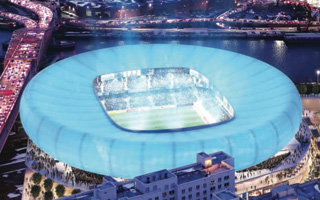 It's already the 6th proposal for an MLS stadium in the Big Apple only since 2011. The Harlem River Yards vision would put NY City FC in one of the most unique locations in global football.
New York seems to be a dream location for a strong MLS team. So far it hasn't proved to be one, for a very simple reason: finding enough land to build a stadium on is extremely challenging. Then creating a viable scheme and pushing it through means even more trouble.
So far New York City FC are playing at the baseball Yankee Stadium in the Bronx, which is hardly the perfect location. From the start considered as a transition venue only, it's already hosting its fourth MLS season and there's no end in sight.
From 2011 there were already 5 bids to deliver an MLS stadium within New York or just outside city limits. All failed and it's hardly any consolation that one of them, for the Pier 40 site, collapsed before NY City FC were even founded. Queens, the Bronx, Manhattan, Nassau County – all analysed sites and districts ended up with nothing.
And then boom, this week the development-oriented website New York YIMBY published exclusive and surprisingly detailed account of the 6th bid, already ongoing. Application for this South Bronx side along the banks of Harlem River has been filed with two strong partners, developers Related Companies and Somerset Partners. The latter company is already running a major residential project next to the proposed site.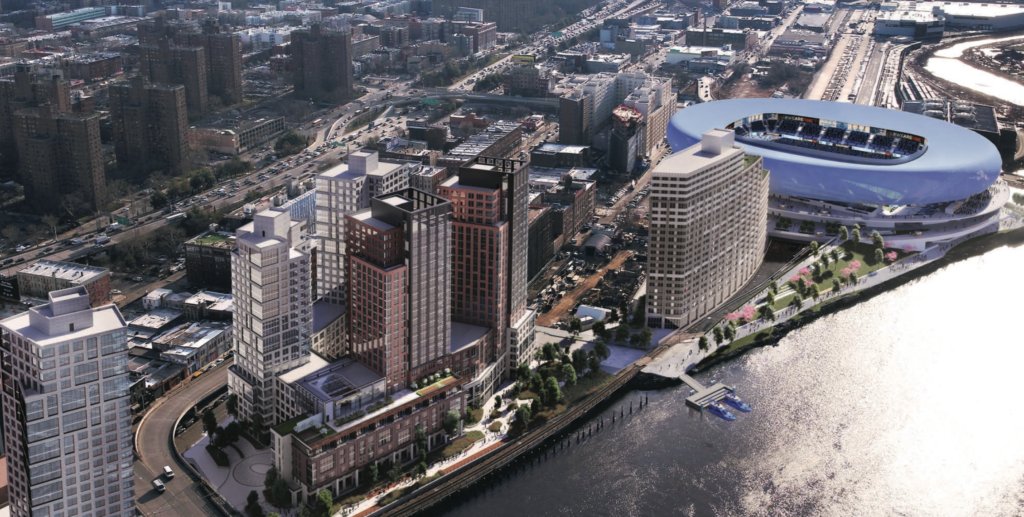 © Rafael Viñoly Architects
The stadium's initial design was created by renowned architect Rafael Viñoly, known in the sports world for Princeton University stadium and Manchester City's training facilities. Now he was employed by Man City's US offspring NYCFC.
He proposed a stadium that seems conventional, yet isn't. First of all, the field would be located above ground level in order to allow existing railyards to operate on the ground. Secondly, the site is very constrained in terms of access, which is why you see a double public concourse around the seating bowl.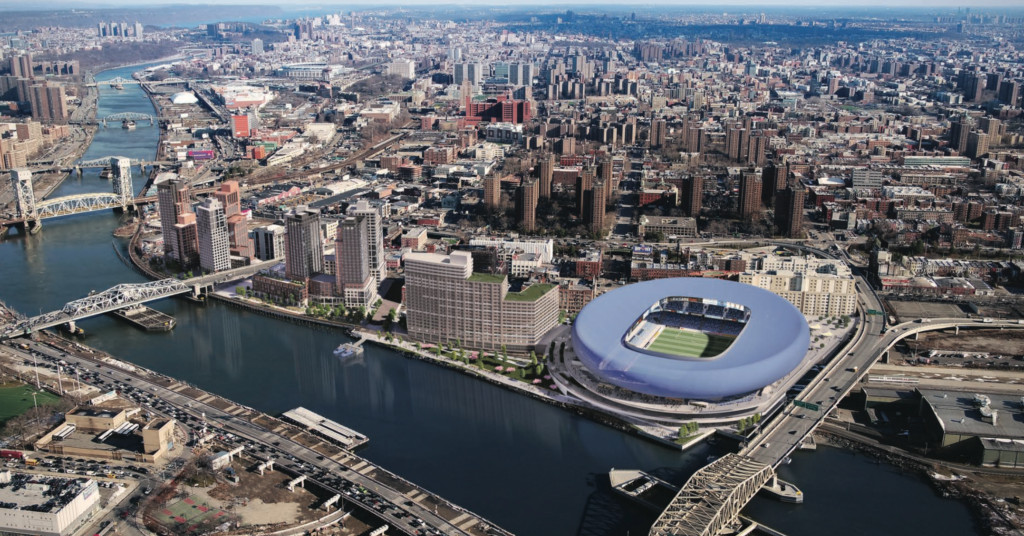 © Rafael Viñoly Architects
Only above these public spaces is the conventional part: translucent and quite opaque roof and facades hiding the double-tiered stands able to hold 26,000 people for MLS games. According to initial report by New York YIMBY, forced elevation of the stadium increased its cost by $75 million.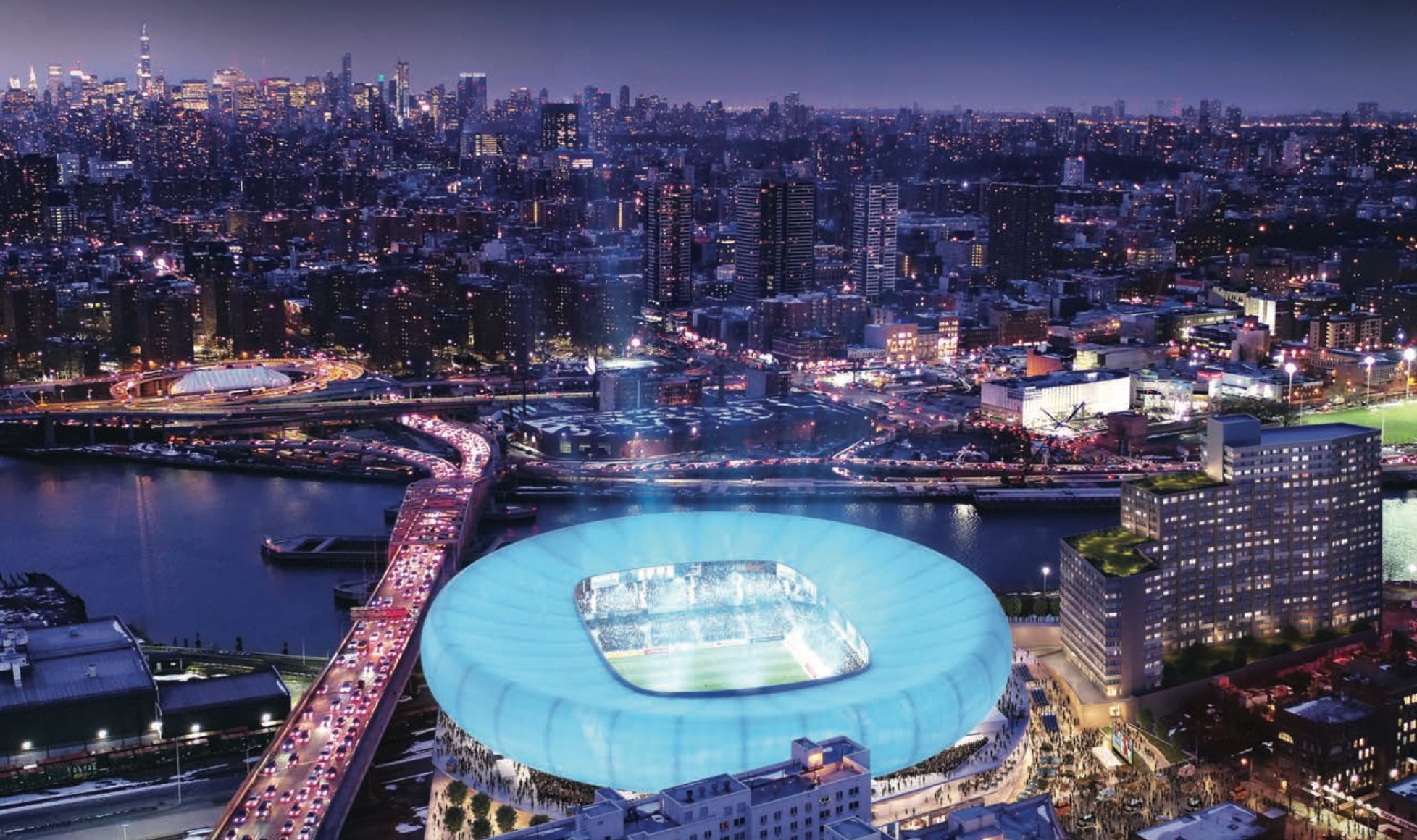 © Rafael Viñoly Architects
The proposal explains that the Partnership would pay $500,000 annually for a 99-year ground lease, invest $25 million into the new waterfront esplanade, and invest another $100 million into making the site buildable, within the total investment of $700 million.
The football part extends beyond matchday use, including offices for 70 NYCFC employees and a soccer school. Beside the stadium a large residential unit is planned with 550 affordable apartments and a medical facility on ground floor (over 2,000 m2). Combined with public green waterfront area the entire site would cover 12.8 acres (5.2 hectares).