New design: Estadio Nicolás Chahuán Nazar
source: StadiumDB.com; author: michał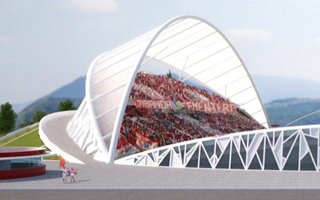 The same name and location as its predecessor, but it's going to be a completely new stadium. La Calera's new football heart might be among the finest venues under 10,000 across Latin America.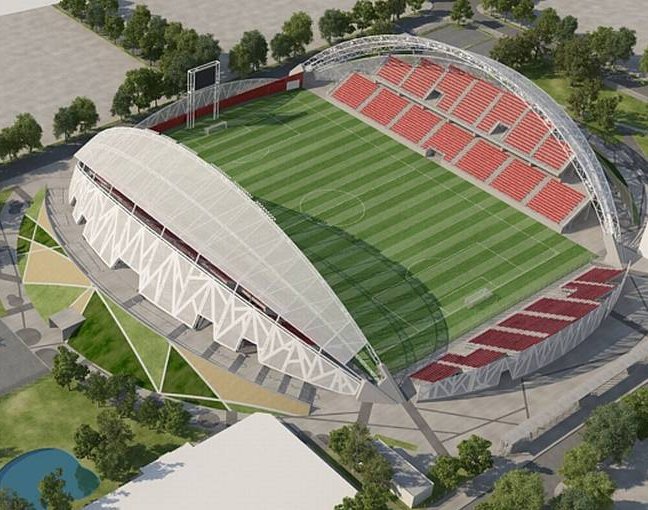 It's been quite a while since we've given you any updates from Chile and that's a big mistake. Because, stadium-wise it's not one of the countries you want to lose track on. Always something going on, so let's make up for the lost time and begin back in 2012.
That year the municipality of La Calera hosted an open competition design for a new 9,000-seat stadium. Construction didn't begin because, as is common in Chile, the city itself couldn't carry all the cost without serious budget strain. It had to be included in the federal sports infrastructure programme and supported by the Calera region, too.
Which happened in 2015, allowing construction tender to be announced. However it soon became obvious that the budget of CLP 9.6 billion (already up from 8.5bn estimates) was too optimistic. The lowest offer was beyond 12 billion, which required extra time to secure necessary funding. In the end demolition of the old facility began in December of 2016, with contracted budget of CLP 12.6 billion ($21 million).
The brand new stadium in La Calera is being built in the place of its predecessor, arguably one of the worst stadia in professional football in this Pacific country. The successor will differ in every single respect, starting from the field. Synthetic instead of natural and rotated 90 degrees to match the north-south axis, it will also no longer have a running track.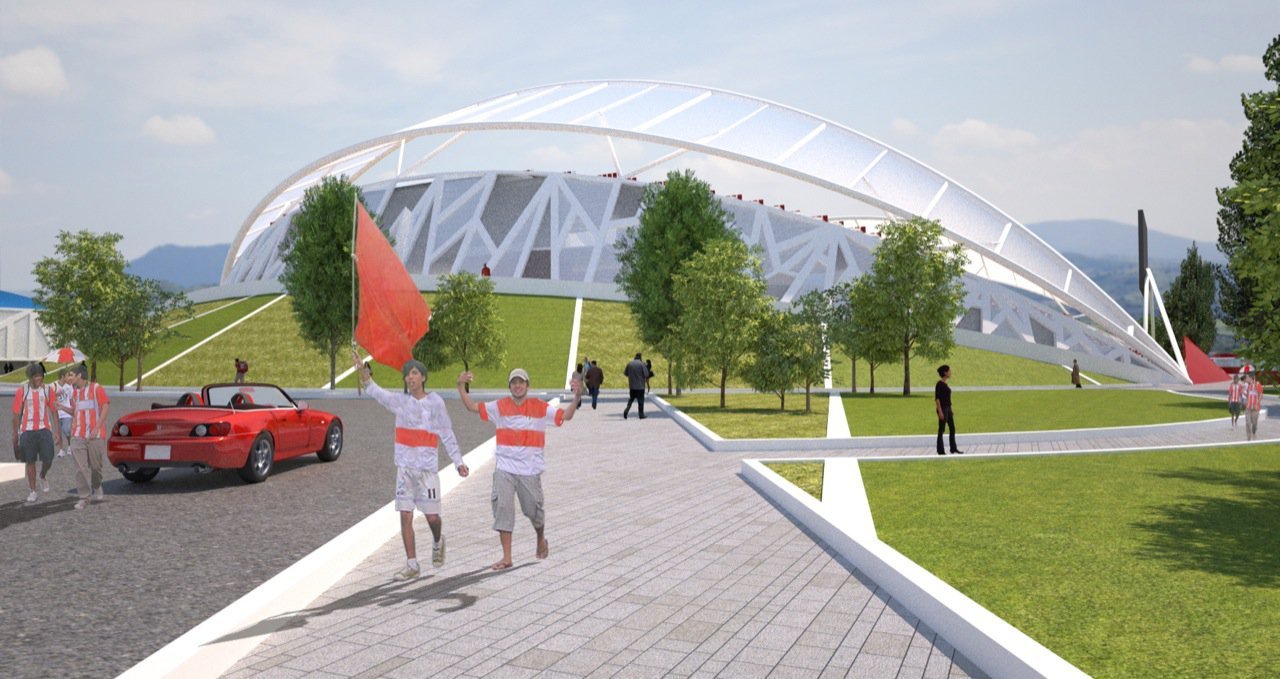 The above changes enabled space savings and creation of additional green recreational areas and landscaping west of the stadium. The stadium itself will become an extension of the green spaces as its side stands will see creation of green embankments, decorating cascade stairs running along each stand.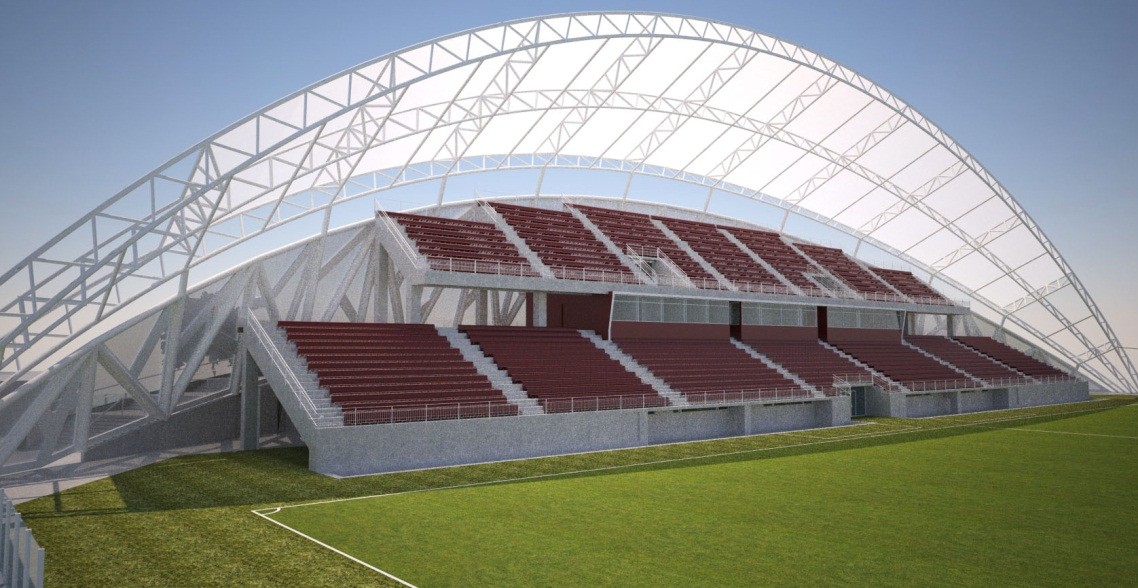 This original idea by Guarello Arquitectos sees the creation of a rounded, almost circular steel frame around the field, providing support for the modest canopy and enveloping enough room to erect concrete stands within it.
Each independent, the side stands will have two tiers and the third south end will be an open terrace for more vocal fans. Interestingly, the third one was not part of the original competition design, it was added later. Total floor space, spread across 3 levels, is just over 6,500 square meters.

With roughly 9,200 seats, the stadium was due for delivery in 540 days, which would pass this June. However, seeing current progress of just 65%, it became clear earlier in March that it won't happen. As of writing this the deadline is in December, which means two years for the project instead of 18 months.
Ironically, the delay somewhat spoils the joy of promotion for Unión La Calera fans. After a great 2017 campaign they won a spot in the top flight and could really use the new stadium. Unfortunately, they have to avoid relegation and celebrate the 2019 season at the new home.
Un regalo a mis amigos Caleranos, imágenes aéreas del avance de su estadio!!!