New design: 6,000 capacity for a 6th-league club?
source: StAlbansCityFC.com; author: michał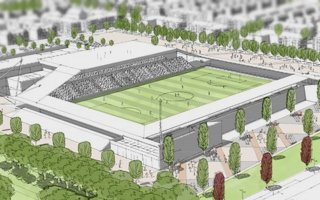 Only in England you could dream of such scale while being an amateur side on the 6th level of the pyramid. But here they are, St Albans City want to move to their new stadium in 2022.
We could bet you've never heard of St Albans City, unless of course you're from somewhere around Watford or other parts of the north London outskirts. But no worries, neither have we and probably most of English people, even despite the club's impressive 110-year run!
Presented in in late March, the new stadium of St Albans City would be located south of the actual town of St Albans, beside the M1 and M25 motorways, the latter being London's outer ringroad.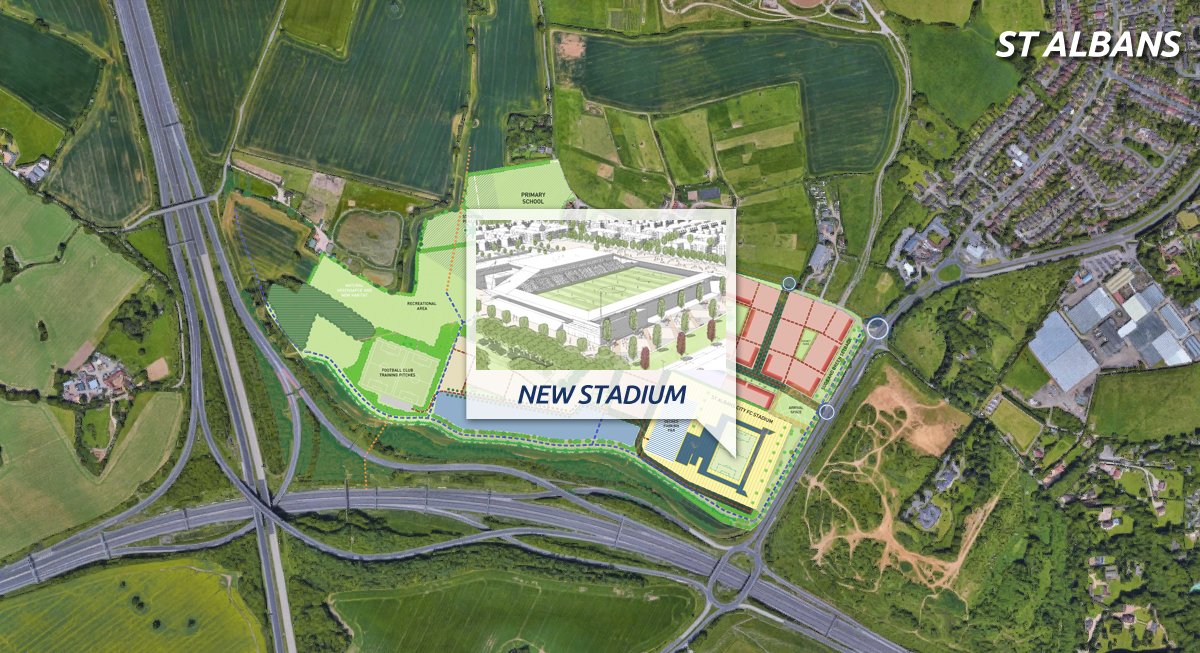 The 6,000-capacity venue with all four sides covered would be a massive leap for SACFC, who at the moment of presentation were a 6th-league team with home ground of 3,700.
In case 3,700 sounds big, the stadium has only under 700 seats, which is precisely where its successor would make so much of a difference. Its main grandstand would hold well over 1,000 covered seats and private boxes or lounges. With additional event/hospitality areas it would also allow generation of additional non-matchday revenue and allow SACFC's growth into a league club.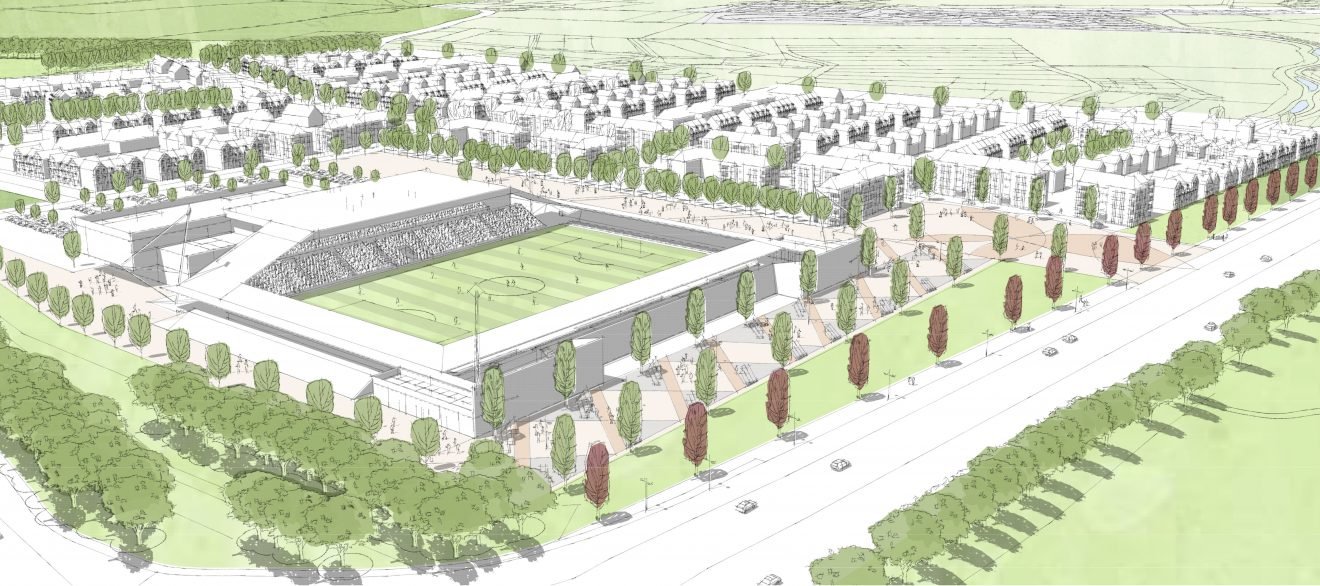 The stadium would be accompanied by a set of training fields, but more importantly almost 900 homes around it. It's precisely the residential part that could help finance the stadium itself, otherwise not affordable for the club.
While value is yet to be revealed, the stadium is still quite a long way away. This early sketch by the Pegasus Group should be treated as preliminary only. Due to the scheme's scale, moving it forward will require significant effort and approvals, subject to being included in St Albans District Council's local plan.
Still, at St Albans City FC they're quite hopeful that the stadium could be operational as soon as 2022.