Japan: First J League stadium for Mie
source: hanjohanjo.jp / chunichi.co.jp / decn.co.jp; author: michał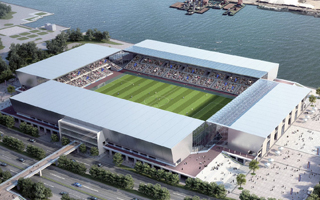 In any other country, the Mie Prefecture would be quite urbanised. In Japan it's always in the shade of Aichi with the Nagoya metropolis. And so is local football, but that's expected to change.
It's already been a long evaluation, though we're still in very early stages. The Mie Prefecture is about to get it's first stadium able to host J League games. Out of 10 locations a final shortlist of two were selected, both of them in Yokkaichi.
As you can see on the map below, one stadium site lies in the mountanous west side of the city, just beside brand new highway and the Aqua Ignis complex. Another is in the dockland part of the city and would be a riverside facility, quite like the recently-opened Mikuni World Stadium.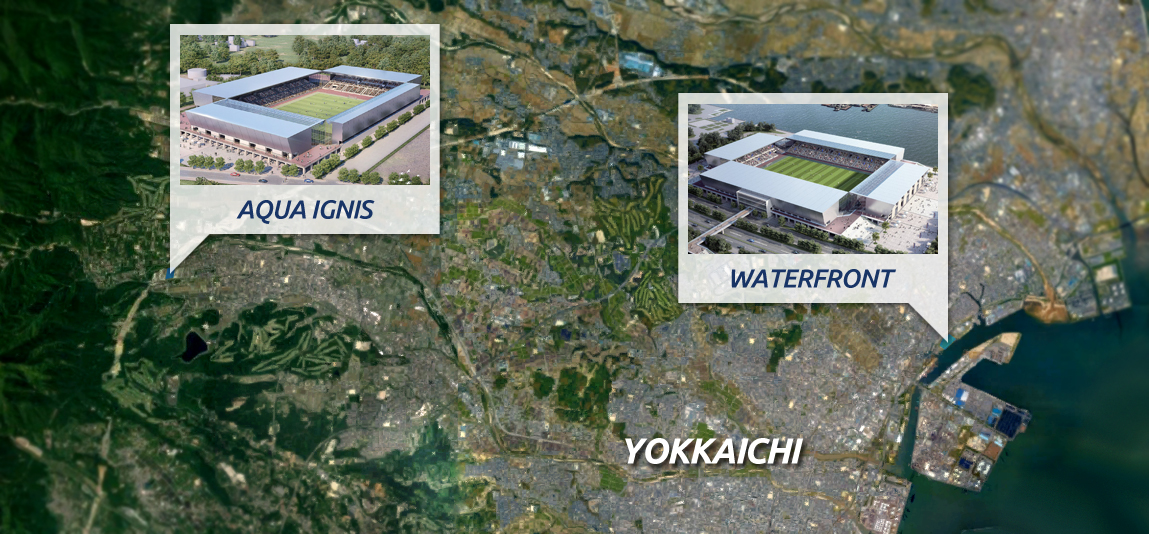 And just like the modern stadium in Kitakyushu, the one in Yokkaichi would be built specifically to accommodate games of the top three leagues in Japanese football system, up to the J1 League, which would require 15,000 seats.
So far the entire prefecture has no football team in the professional football system, but Veertien Mie, established in 2012 and celebrating the shirt number of Johan Cruijff, has managed to reach JFL, the 4th tier of domestic football, after five promotions already!
In order to allow the team's further growth, the team needs to have a football-specific stadium. Its initial capacity might be around 5,000 as more is not needed. However, room for the 15,000-seat entirety needs to be provided from the start. Thus the proposed 4-stand layout in which all sections might be built independently.