Stadium of the Year 2017: Winners to be announced on Wednesday!
source: StadiumDB.com; author: michał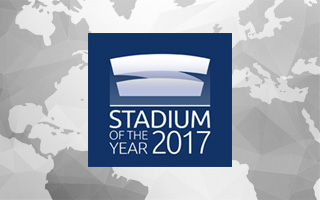 It's been as exciting as ever for us to monitor, thank you for getting involved. We are now preparing to publish the results and announce the two Stadiums of the Year, as selected by the Public and by the Jury.
At midnight (CET) we've stopped accepting your votes in the 8th edition of Stadium of the Year. It thus means you've selected the Public Award winner. It was a fascinating five-week period for us, with a stunning surge of 30,000 votes in the first week and then gradual growth until the very last valid vote, no. 53,083 was cast just before midnight. Thank you for such amazing participation, the third highest in history despite shorter list of nominees!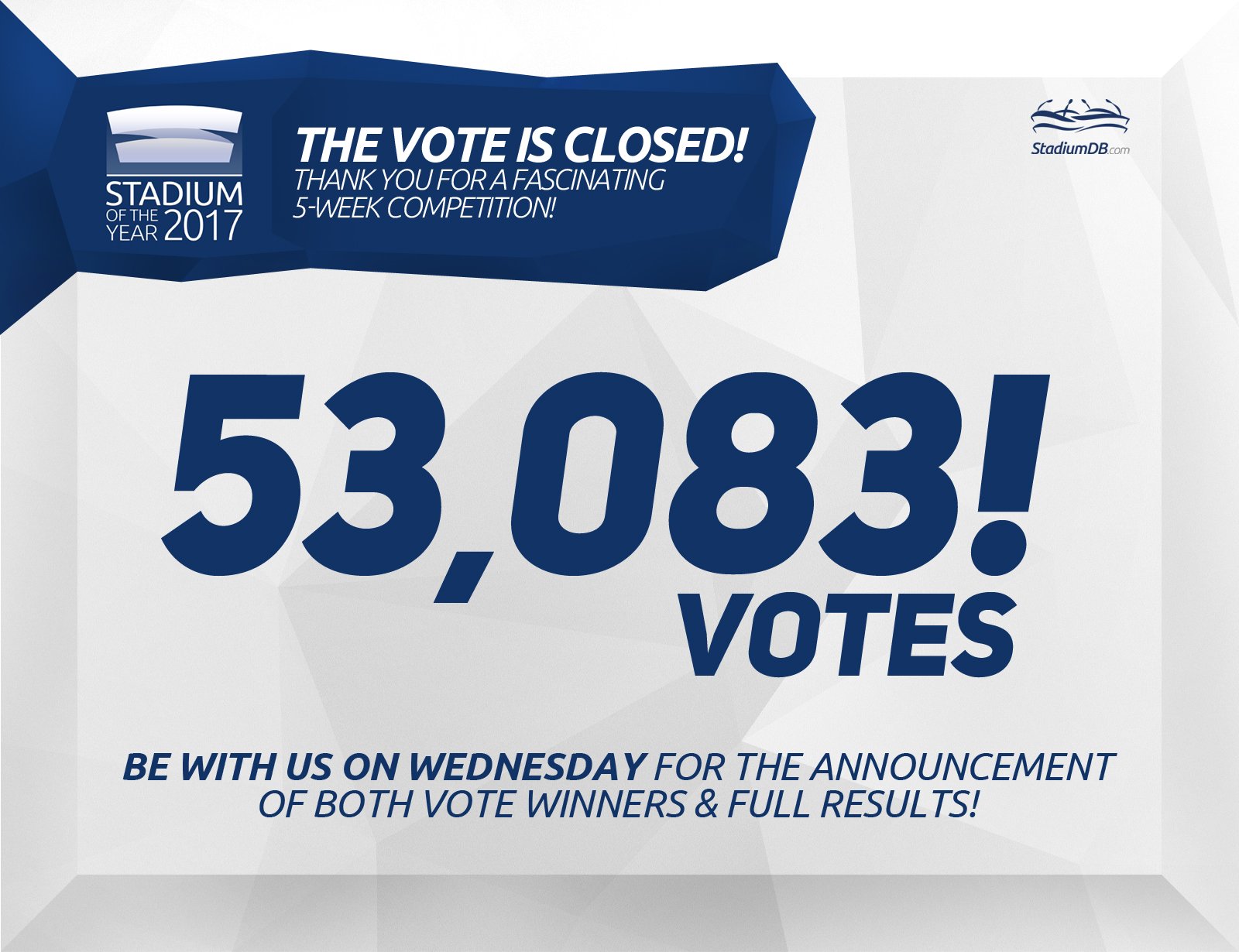 So far it was fascinating mostly for us, because we were able to monitor both votes ourselves. Worth mentioning, the Jury Vote isn't over yet with one vote left. On Wednesday we want to make it worth your time and will we present detailed results then.
First, the Jury Award, then the Public Award. Each position will be published in a separate article on our website and post in social media (both facebook and twitter). Here's the exact schedule:
Jury Vote
3rd place 13:00 CET [Mexico: 06:00 / Atlanta/Quito: 7:00 / Asuncion: 09:00 / Moscow/Istanbul: 15:00]
2nd place 14:00 [Mexico: 07:00 / Atlanta/Quito: 8:00 / Asuncion: 10:00 / Moscow/Istanbul: 16:00]
WINNER 15:00 [Mexico: 08:00 / Atlanta/Quito: 9:00 / Asuncion: 11:00 / Moscow/Istanbul: 17:00]
Public Vote
3rd place 18:00 [Mexico: 11:00 / Atlanta/Quito: 12:00 / Asuncion: 14:00 / Moscow/Istanbul: 20:00]
2nd place 19:00 [Mexico: 12:00 / Atlanta/Quito: 13:00 / Asuncion: 15:00 / Moscow/Istanbul: 21:00]
WINNER 20:00 [Mexico: 13:00 / Atlanta/Quito: 14:00 / Asuncion: 16:00 / Moscow/Istanbul: 22:00]