Russia 2018: Kaliningrad almost ready for opening
source: StadiumDB.com; author: michał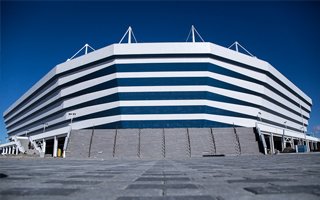 Today the single last inspection by FIFA representatives took place before opening of the new Kaliningrad stadium in two weeks. It's almost fully prepared and should safely hold the planned 3 test games.
Structurally it's been ready for weeks, now almost all of its equipment is also in place. The new Kaliningrad Stadium is waiting for just some minor furnishings, while most of the work is cleaning and early testing.
We're yet to see the goalposts, for example, but its field is already vivid green and artificially lit every day to support growth. The 35,000 seats are all installed, even if still mostly wrapped in protective foil.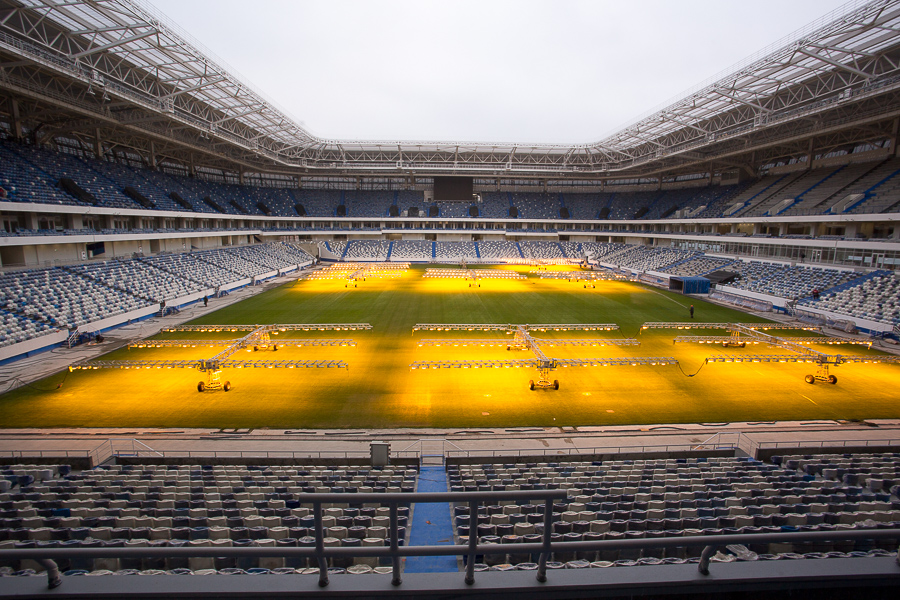 © Crocus Group
Official opening game is just over 2 weeks away, on April 11. On this day Baltika Kaliningrad will face Krylya Sovetov in a second attempt at inauguration. The initial high-profile friendly against Schalke 04 had to be cancelled due to pitch maintenance.
On April 11 only 15,000 seats will be released for use in order to test the stadium's access, egress and crowd flow. Only later further sections will be approved for use with larger crowds.
Since Friday the stadium is already approved for use by official permit, while earlier today it saw its last visitation by members of both FIFA and the local organising committee. There are no major issues remaining to be resolved, even though back in late 2016 this particular stadium was among the most concerning ones.
The stadium's direct surroundings aren't as well prepared yet, work on access routes and landscaping are ongoing. However, there is no fear that the perimeter won't be ready in time, even if most of surrounding developments will only happen after the World Cup.