New stadium and design: Helsingør today and in 2019
source: StadiumDB.com; author: michał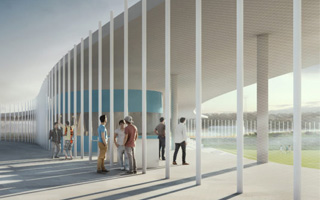 It's a lovely town with family-friendly games, almost as you'd imagine the Danish football experience. But the stadium is heavily dated, so a new one will be built. A little gem, it is!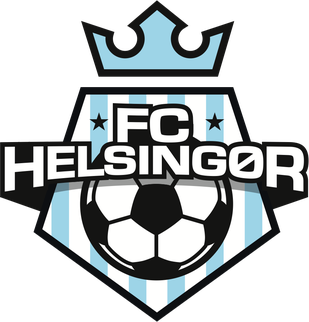 With fewer than 50,000 inhabitants, Helsingør in eastern Denmark isn't particularly known. It has established itself on the professional football map in recent years, however, with the creation of FC Helsingør. The team was created from the fusion of five smaller sides and in 2015 reached the 1st division (2nd tier) for the first time. Last year it won promotion to Superliga, though their stadium doesn't even meet all requirements.
Lying just 240 meters away from the beach, this picturesque stadium in northern Helsingør is quite modest and it begs the question how on earth did they fit over 5,000 people during its record-attendance game in 2017!
Operating since 1923, the stadium currently has two grandstands. The western main stand offers 282 covered seats, while underneath it also houses all the necessary player facilities. The east stand accommodates over 1,000 fans as a standing terrace or benches, depending on how fans prefer to watch the game.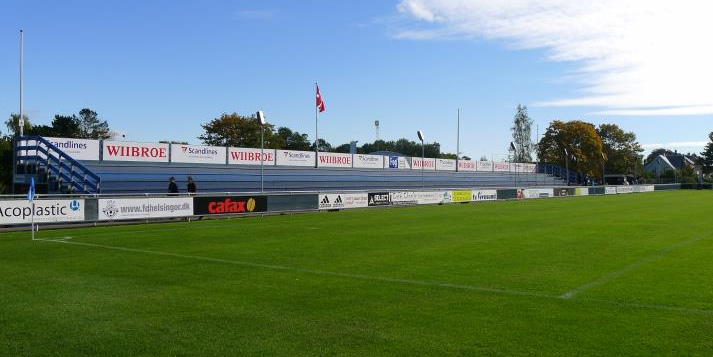 © Groundhopping.se
However, with sufficient room around the perimeter of the field, hundreds more people can flock inside, placing themselves in front of both stands and behind goals. Of course, due to promotion to Superliga, additional temporary stands were erected in the south and south-west, in order to meet requirements and demand, accompanied by floodlight masts. Infrastructurally though the stadium isn't fully compliant anyway.
With highly insufficient infrastructure, the commune has launched a new stadium scheme. The new stadium in Helsingør is expected to be built 500 meters west from the old one, within the town's largest sports complex. It will have a rare layout with main grandstand in the east rather than west. This comes in effort to connect the stadium to existing indoor arena through a spacious pavilion.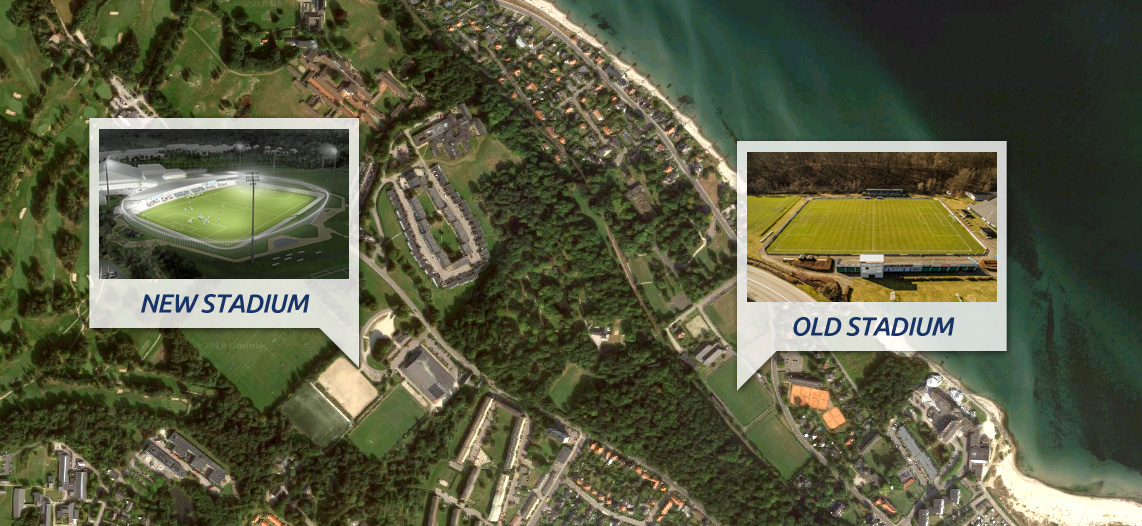 The east stand itself will hold only 300 seated spectators, however the entire capacity, including standing room, should reach 2,800 with potential for future expansion. For concerts the stadium, equipped with artificial field, would hold 4,000 people.
In order to avoid a fully enclosed stadium and create a friendly environment, a luminous fence was selected to surround the stadium, dividing space both by day and night. And, because analyses have suggested most fans treat games as family events, the stadium is surrounded with various leisure and playground facilities. Also, 7 new playing fields will be created, one of them rugby-specific. The complex will be completed by 600 parking spaces.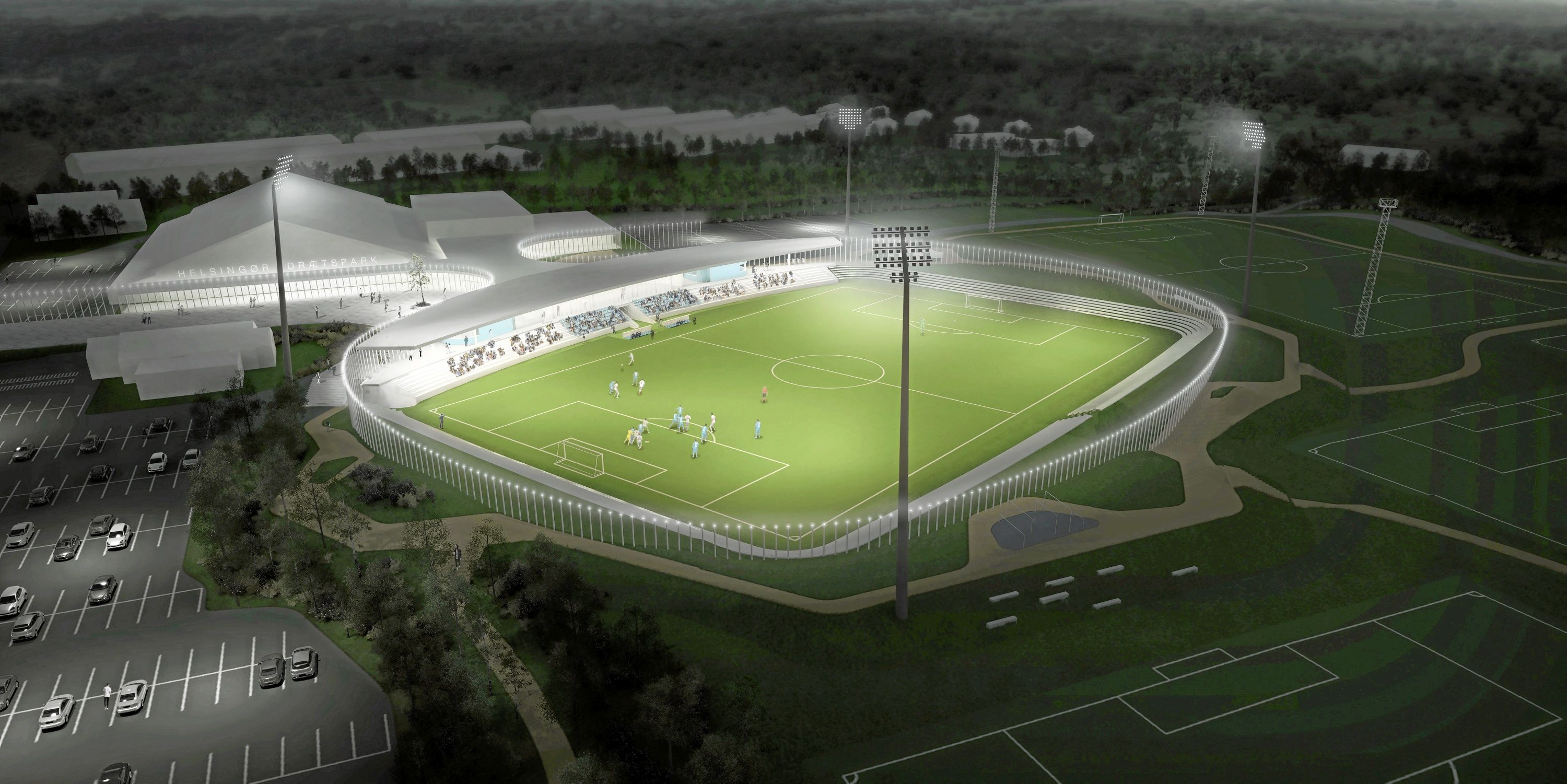 © Nova5 Arkitekter
When, for how much?
We'd like to say that we know how much it will cost, but we honestly don't. The official cost estimate was DKK 57.6 million (€7.7 million) until all 5 tender bidders came with entries of between DKK 80-95 million (€10.75 – 12.75 million). At present the project is seeing optimisation efforts in order to get it delivered. Once it moves forward, it should take roughly a year to complete, including surrounding infrastructure. It's expected that in 2019 the complex will be ready.
© Nova5 Arkitekter