Munich: Allianz Arena more red-white. But not really
source: FCBayern.com; author: michał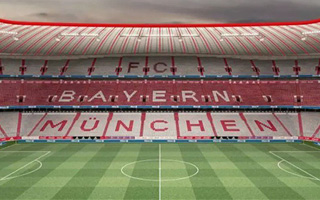 As FC Bayern announced yesterday, Allianz Arena will become red-white inside. However, it will actually be grey-red as only a third of all grey seats will be removed prior to 2018/19.
It's been on the agenda ever since TSV 1860's relocation became certain last year. For months it's been subject to talks and proposals and the winning one was finally presented yesterday. Before that its initial version was shown in November of 2017 to shareholders.
If you thought Bayern will opt for a fully red auditorium of Allianz Arena or a complete replacement of all seats, you were wrong. The team decided to pursue a much more modest change, leaving vast majority of the grey seats in place.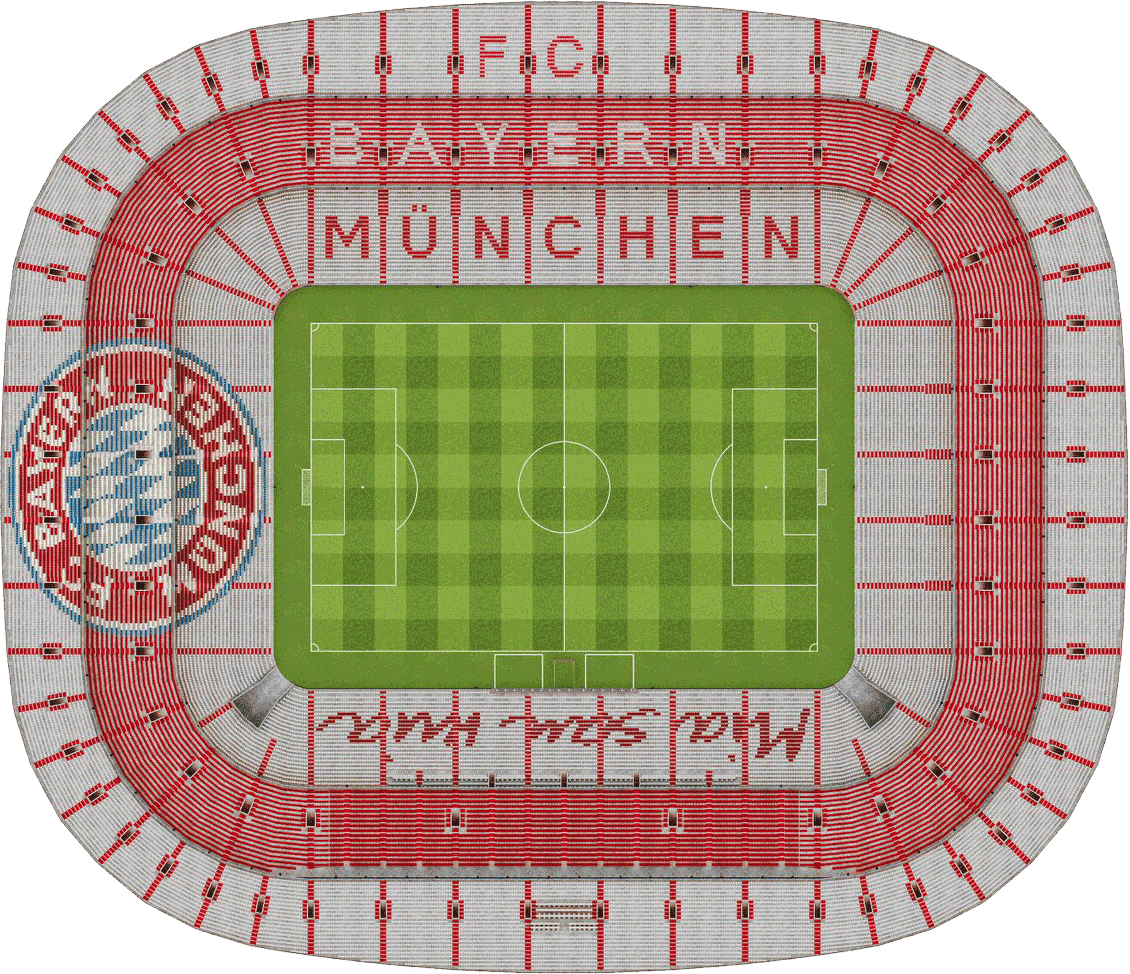 Only the middle tier will see all seats removed, which season-ticket holders will be able to buy and take home. If there are any left, they will go on general sale for €20 each. Half of the amount will be transferred to FC Bayern Hilfe eV charity, half will cover shipping and handling. This should bring over €230,000 in charity donations, all seats included.
While the middle ring is getting red, various motives dedicated to Bayern will arrive in other areas as well. In the west the motto Mia san Mia (we are who we are) will be written in red. In the north a massive Bayern crest is expected, while the east will see all three tiers spelling out FC BAYERN MÜNCHEN.

To complete the changes, inner edge of the roof and all staircases will be painted red, while images comemorating Bayern's successes are to be placed around the concourse.
While overwhelming majority of comments are positive, the changes did raise some controversy. First, many fans were hoping for a more complete seating replacement rather than partial. Second, the large club name across the east side is asymmetric, which looks more like a hasty draft than result of months-long selection.