Belarus: Stadion Dinama structurally complete
source: TUT.by / Sputnik; author: michał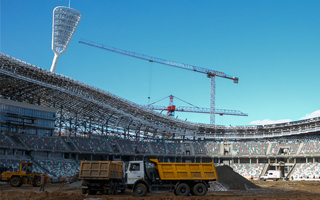 Just two months before (re)scheduled delivery all major works are delivered at Stadion Dinama in Minsk. The host of 2019 European Games was visited by the EOC and authorities are pleased with progress.
The national stadium of Belarus is 5 months behind schedule, but it seems no further delay should be experienced. Every major structural element is complete, including tall floodlight masts recently erected around it.
Starting tomorrow, exactly 2 months will be left for final works, expected to conclude on May 31. Following 3 weeks of tests and handover proceedings, opening is planned for June 21, precisely 1 years before the 2019 European Games. The site was visited by officials from Belarus and the European Olympic Committees and all of them expressed satisfaction with current state of the project.
At present the auditorium is complete, installation of roof cladding is about to end, all glazing is in place. The biggest amount of work left covers the facades – historical arcades are only now being painted, while new cladding is being mounted above them.
Inside the stadium concrete is being poured under the future running track. This phase was left late due to tower cranes standing inside the stadium for almost all of the project. Now demounted, they made way for track and field installation.
The largest stadium project in Belarus had begun back in 2012 with partial demolition of the old Stadion Dinama. Works were halted for a long time as plans for the stadium changed entirely. Instead of a football-specific revamp, the ground was redesigned as multi-use, with football being only one of major uses.
With new design in place construction began in 2014 and was due in December, 2017. The deadline wasn't kept, but in turn final cost of the reconstruction is hoped to go below the initial plan of $200 million. We're waiting for confirmation of final price.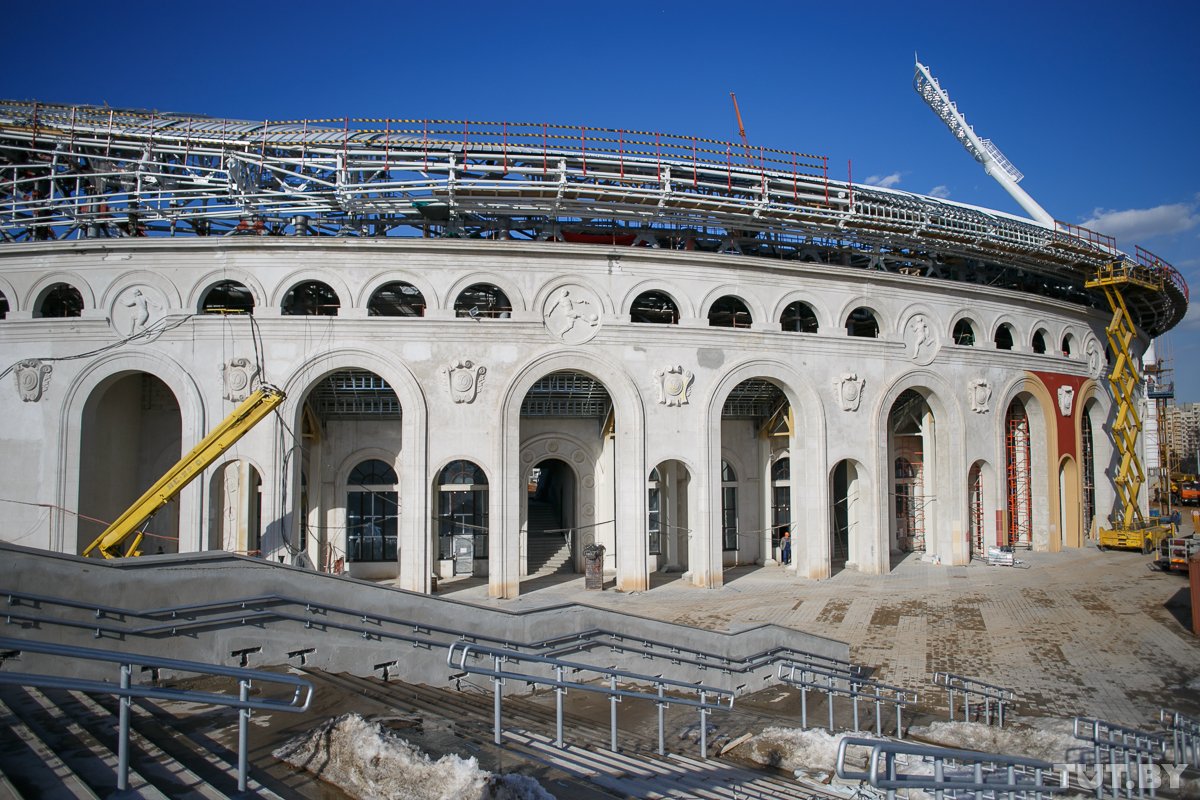 © TUT.BY