Russia 2018: Volgograd nearing the finish line
source: Stroytransgaz.ru; author: michał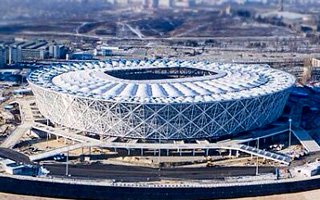 The stadium itself is almost complete, with very little yet to be done. Around it roughly 10% of the area needs more work. Meanwhile Volgograd Arena received positive evaluation from Glavkozekspertiza.
The new stadium in Volgograd is entering the very last weeks of preparations. Low current eletric installation works are still ongoing, which may seem like a small thing. But then again, installing lights and sockets in 2,000 rooms (!) across the complex takes time.
In upcoming weeks the RUB 16.4-billion stadium (€235m) will see the under-soil heating launched in order to maintain the field in perfect condition throughout late winter and into spring. The lawn must be of sufficient quality for the 2018 World Cup games.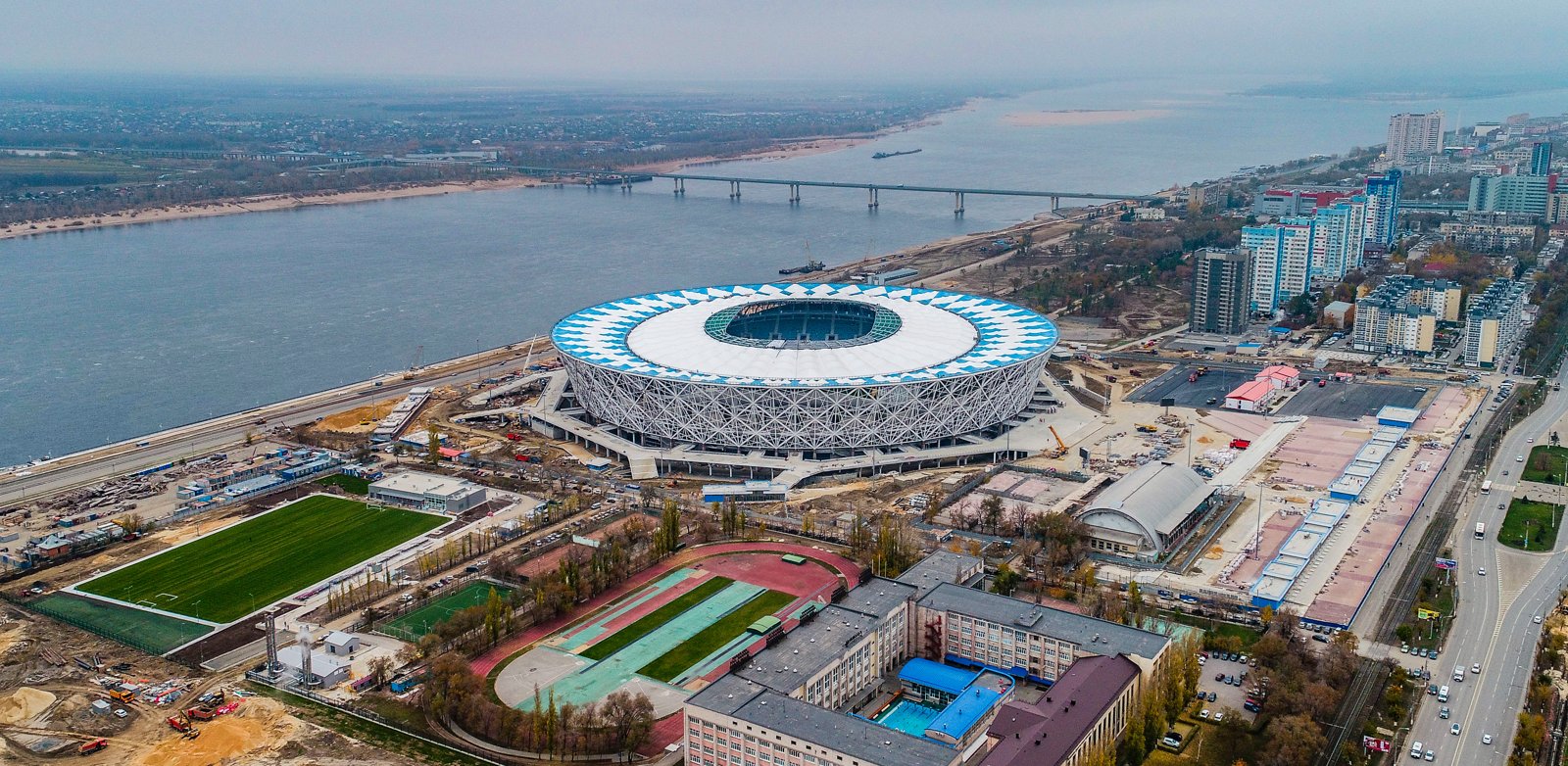 © Stroytransgaz
Significant work is yet to be done around the stadium. Pathways leading fans to the pentagonal ramp surrounding all stands need to be created and significant amount of landscaping is left for March, when grass and shrubs can grow better.
In recent days the general contractor, Stroytransgaz, has confirmed the stadium received positive evaluation from Glavkozekspertiza, federal body keeping track of major projects in terms of compliance with regulations and documentation.
The new Volgograd stadium will hold 45,000 people once opened later this year. During the 2018 World Cup it will host 4 group games, later becoming the home of FK Rotor Volgograd.

© Stroytransgaz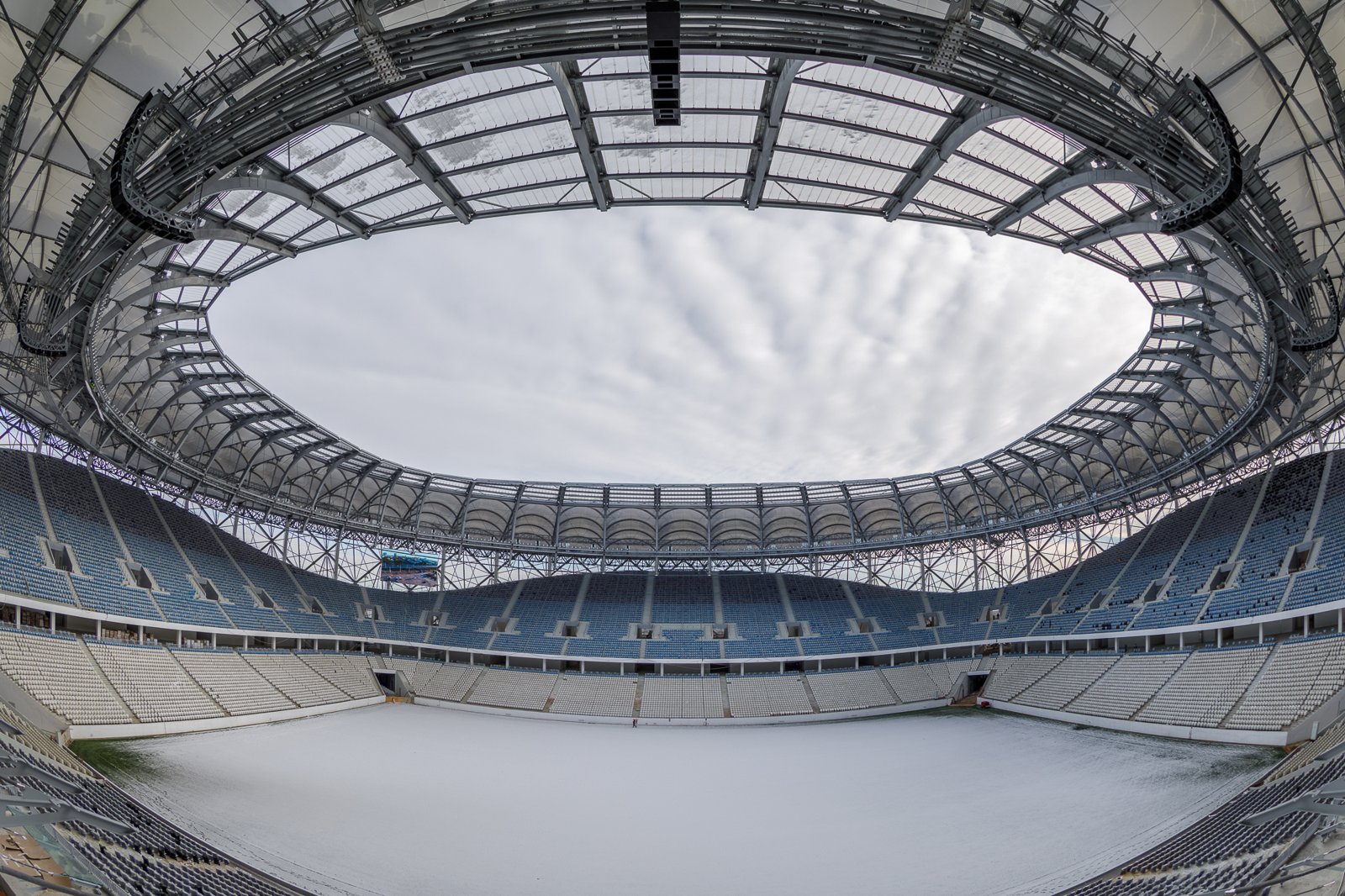 © Stroytransgaz