Nantes: Nantes stadium plan meets opposition
source: StadiumDB.com; author: michał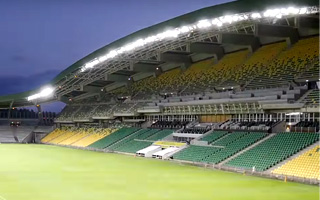 FC Nantes have officially invited everyone to a public debate regarding brand new stadium for 40,000 people. While impressive, the plan has numerous opponents and their voice is also heard quite loudly.
Exactly today the public consultation process for new Nantes stadium has begun. It will last until mid-April and is coordinated under the state-ran Commission Nationale des Débats. The project, currently under the name YelloPark, is yet to have any renderings released, though it is promised to have a leading architect behind it.
In short, the idea is simple: a brand new 40,000-seater for football and rugby will be built next to the existing Stade de la Beaujoire. Once it's ready, the host of 1998 World Cup will be demolished and replaced by new secondary uses, mostly commercial.
The new stadium should cost €160-200 million, according to its initiators. These are Waldemar Kita, Polish millionaire and owner of FC Nantes, and developer Réalités. Key advantages of the project include no public funding and vast increase in both construction and permanent jobs in the area.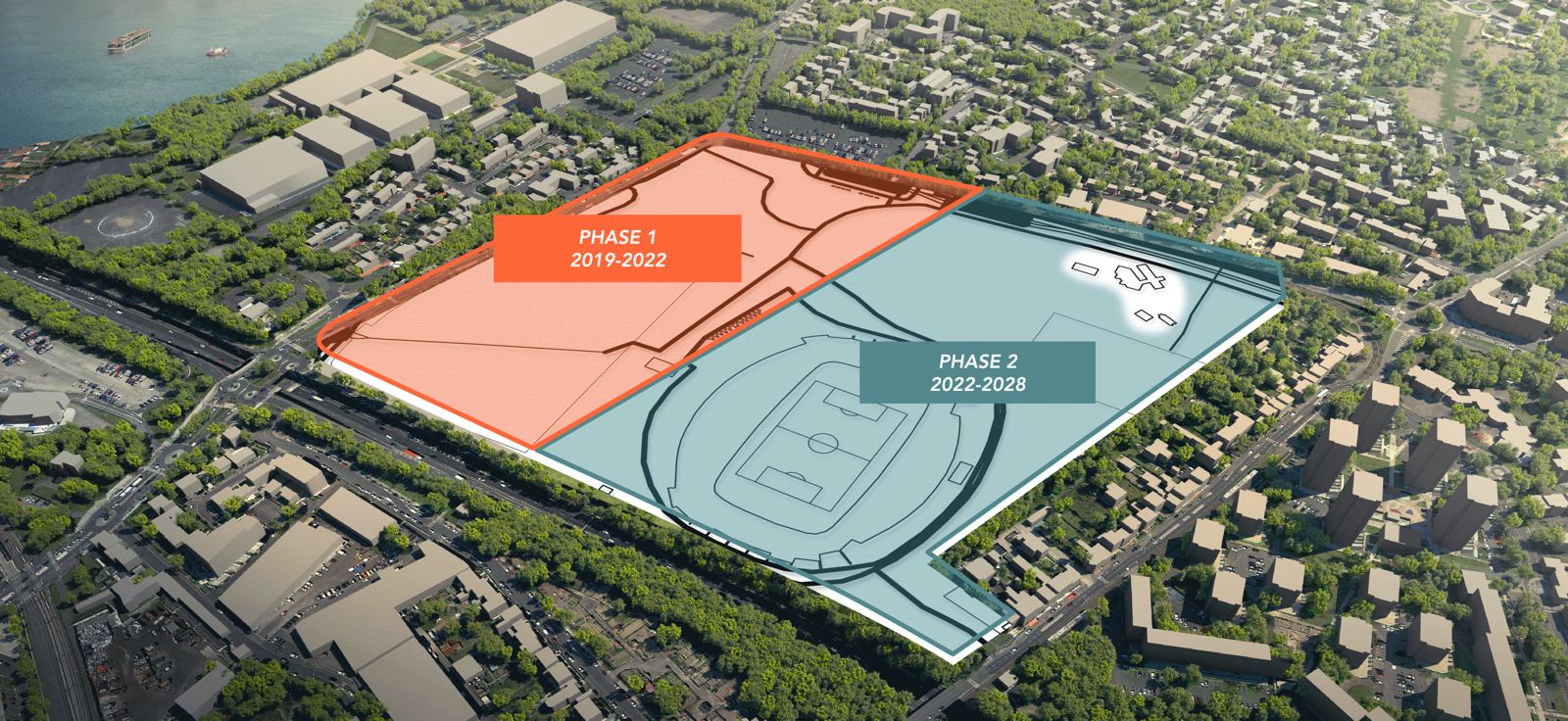 © YelloPark
Of course, the stadium is built to satisfy growing needs of modern football, able to accommodate supporters and corporate clients much better than La Beaujoire. To this very point you may think it's a great plan and has no opposition, so the proponents could as well go and indulge in Virgin Games. Wrong.
Why do they oppose?
Among the most vocal opponents are fans of FC Nantes themselves. Not all, of course, but a very active part who fear that Waldemar Kita's plan could effectively endanger the Canaries' future.
Currently the team is owned by Kita, but what if the businessman leaves? This would mean FC Nantes have to play at a private stadium that isn't theirs, a very unenviable position to be in. Especially with some estimates putting annual rent at the new stadium at €4 million. Regardless of Kita's intentions, the stadium would not be owned by FC Nantes, rather by Kita and Réalités, posing some risk itself.
That's why supporters association A La Nantaise, which promotes the idea of fan ownership/shareholding in football, is strongly against the project. In March the group is planning to host two debates in order to counter the investors' narrative and ask important questions: is the new stadium a necessity? Can La Beaujoire be saved?
A La Nantaise already have a simple proposal, aimed at meeting the needs of both FC Nantes (more modern home) and the city of Nantes (no spending on stadium works). The association suggests that FC Nantes pay €2 million in rent instead of the current €140,000. This would not strain the club's budget as much as the new stadium rent, while gradually releasing funds for renovations.
Can La Beaujoire be saved?
The current stadium in Nantes indeed requires significant improvements in order to meet 21st century requirements. When built in 1984 it was among the most modern worldwide, but since then the World Cup venue has dated significantly. That said, in previous years it went through significant changes with all seats being replaced and Ligue 1's first LED floodlighting system installed last year.
Moreover, the stadium's original architect Berdje Agopyan decided to take a stance, also being against its demolition. In his opinion the stadium could be renovated to provide modern facilities meeting all demands. Agopyan also publicly questions the suggested price of a new 40,000-seater.
"A stadium for €160 million, €4,000 per seat? I don't believe it." he said simply. According to Agopyan the actual cost would be more in the range of €200-300 million.
The architect's statement wasn't welcomed by Pascal Bolo, Nantes Métropole vice-president for sports. "I repsect the attachement of Mr Agopyan to his work, but nobody had asked him for advice. Neither the city, which doesn't want to spend taxpayer money, nor the club, who find the current stadium's renovation not meeting their needs." the vice-president said.