Italy: Cagliari about to present three finalists for new stadium
source: CagliariCalcio.com; author: michał
Next weeks supporters of Cagliari Calcio will officially see three concepts of the proposed new stadium. The exhibition will then be transferred to Sardegna Arena.
On February 28th the 3 concept design proposals of Cagliari Calcio's new stadium will be unveiled. Hence stepping into the final rush of the selection process: J+S with One Works, Tractebel-Engie and Sportium. These three teams will present their stadium designs to the public.
The event will kick off starting 14.30 in an evocative location: Lazzaretto of Sant'Elia and will see participation of political and sports authorities: Francesco Pigliaru (President of the Region of Sardinia), Massimo Zedda (Mayor of Cagliari), Michele Uva (FIGC General Director), Andrea Abodi (President of Istituto per il Credito Sportivo). For Cagliari Calcio, Chairman Tommaso Giulini and Board of Directors Advisor Stefano Signorelli.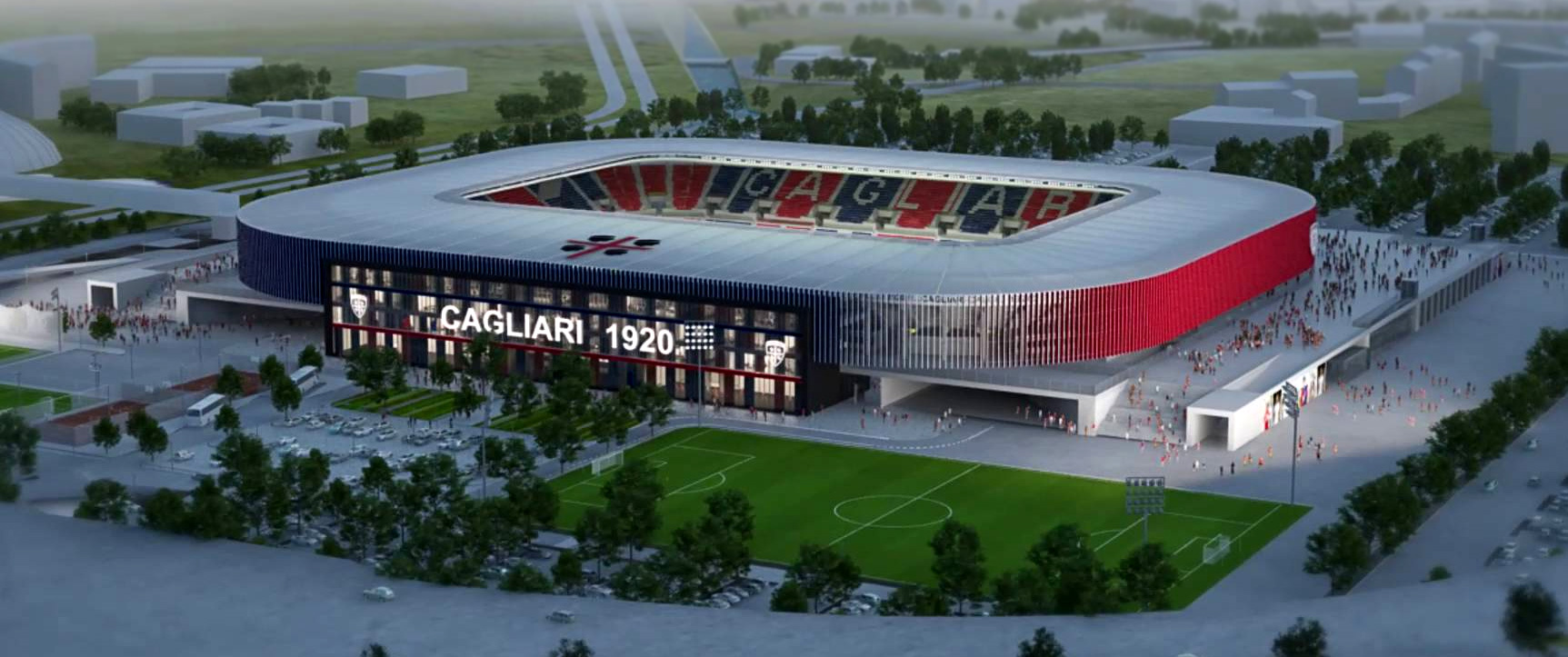 © Cagliari Calcio
Cagliari opted for an semi-open selection process. While the initial stage (with 25 bids) was carried out away from public attention, now everyone will see from which visions the team will select its final home.
Cagliari Calcio has aimed for an innovative and transparent sharing process, constantly updating fans and stakeholders on the selection phases and presenting now the 3 concept designs, in a live streaming event on Club social media channels. Furthermore, designers' proposals will be showcased in a public exhibition, from 1st to 9th of March at Sardegna Arena.
The new stadium is expected to hold around 21,000 people and should cost in excess of €55 million. It will replace the dilapidating Stadio Sant'Elia while Cagliari will play just next doors, at the temporary Sardegna Arena.
The attached rendering presents a preliminary vision of the stadium.