Belarus: BATE facing attendance stagnation
source: by.Tribuna.com; author: michał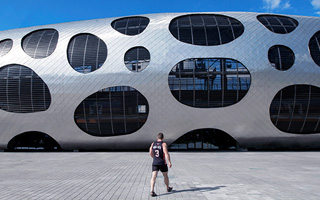 Every year they celebrate domestic championship, play in Europe – with some success – and welcome supporters to the best stadium in all of Belarus. But that's hardly enough, as troubling attendance figures show. BATE Borisov seem not to know what to do with it.
It's the country's dream team in many ways. FC BATE Borisov have dominated national football, claiming 12 consecutive championship titles (!) and becoming the very first team in Belarus to reach Champions League group stage. In total they reached that stage 3 times, even managing to beat Bayern 3:1 on one occasion. Great achievements, undisputedly.
But, as by.Tribuna.com notices in very nice recent piece of reporting, the team failed at one crucial aspect: building a fanbase. BATE is a historical club, but in many ways its recent reign has been manufactured after resurrection in 1996. It's the richest team in the country thanks to millionaire Anatoliy Kapsky and the only one to receive a purpose-built stadium of UEFA Category 4, back in 2014.
The 13,000+ Borisov Arena was supposed to put BATE in the big league internationally and seal domestic dominance for many years. Supported by national authorities, the stadium represents very high quality and has unique identity, even if not necessarily showing much association with the club itself.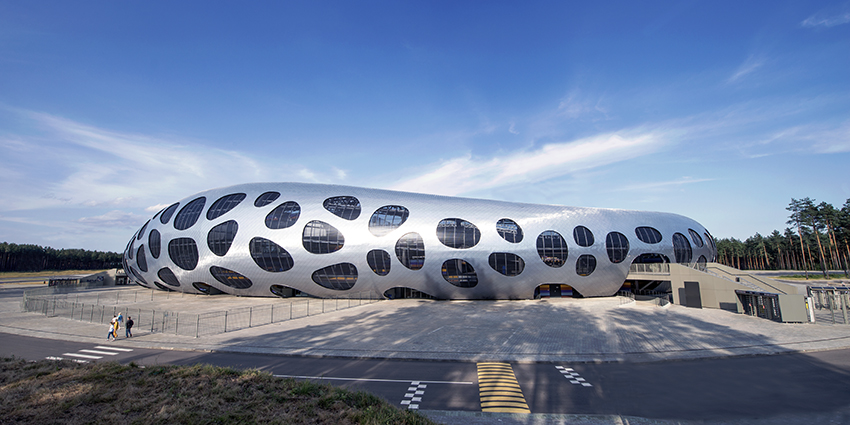 © OFIS Arhitekti
When opened in 2014, the stadium boosted BATE's attendances immensely, just as one would expect. In line with the so called 'new stadium effect', the team gained nearly 50% in regular attendance, bringing it close to 6,000 people per game. It was expected that – with further work by the club – it would gradually grow to reach the stadium's potential of 13,000. However, quite the opposite has happened. The 2014 attendance proved to be the highest ever and following seasons brought stagnation at around 5,000.
2014: 5,931 people (+46%)
2015: 5,070 people (-15%)
2016: 4,797 people (-5.4%)
2017: 4,948 people (+3.2%)
Even more ironic, in 2017, for the first time since the stadium's opening, BATE actually lost dominance in terms of average turnout. Considered an underdog, FC Dynamo Brest managed to break through 5,000 per game and became the country's most-watched team.
By.Tribuna.com decided to talk about the stagnant crowd size with BATE coordinator for spectators, Natalya Marchenko. As reported, the interview was rather dull and few solid answers were given to the predictable questions surrounding BATE's 62% of empty seats.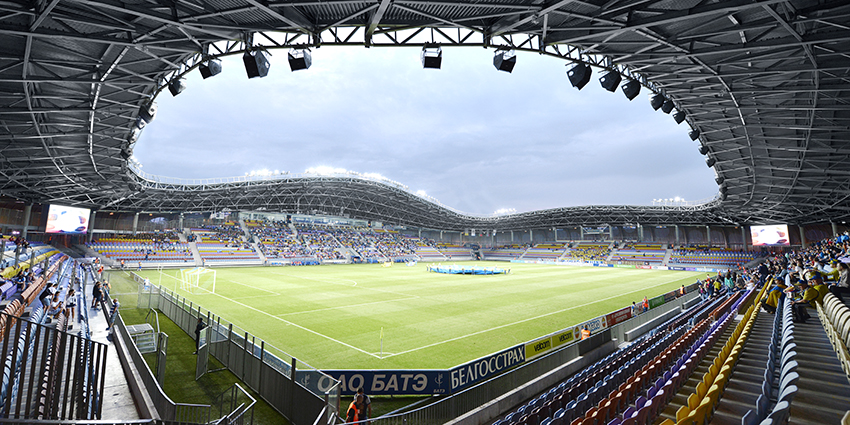 © OFIS Arhitekti
The most surprising part happened later, however, as the football club refused to publish the interview right before it was supposed to go online. This way, fans still have to wait to learn why many features of the stadium are yet to be implemented, like cashless payment, or how the club hopes to mitigate the crisis.
It should be noted, however, that not everything is up to BATE. The team fights in a very unpopular and underinvested league, where usually it's BATE that attracts fans to other stadiums, while few visiting teams are a magnet for fans in Borisov, population of around 150,000.