Italy: Four options of going forward in Bari
source: LaGazzettaDelMezzogiorno.it; author: michał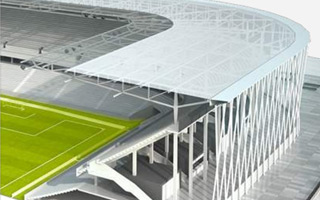 Reconstruction or a new stadium from scratch. There are four identified ways to deal with aging Stadio San Nicola and none of them is perfect. Revamping could be more expensive than starting from scratch.
The municipality of Bari and FC Bari are preparing to deal with the ever-burning issue of Stadio San Nicola. Built for the 1990 World Cup, the stadium proved unique in architectural terms – dubbed the Renzo Piano spaceship – but also completely inadequate for long-term football needs of the city.

As reported by La Gazzetta del Mezzogiorno, the city has identified four possible ways of going forward. None of them is a perfect solution and each would cost more than the original stadium 30 years ago. Interestingly, construction of a new one from scratch is expected to be less cotly, at €90-100 million, with reconstruction of the existing structure priced at €100-120 million. In each case the outcome would be a football-specific stadium of no less than 40,000 seats.
1. New stands within old stadium
Just like the old concept for a Juventus stadium, it envisages building brand new, rectangular auditorium within the oval bowl of the old stadium. This means fans enter with the same routes, the outer form of San Nicola is the same, but inside it's a completely different stadium. 18 rows of the lower bowl and 30 rows of the upper one would mean lower capacity and more intimate atmosphere. This option would require serious extension of the existing roof.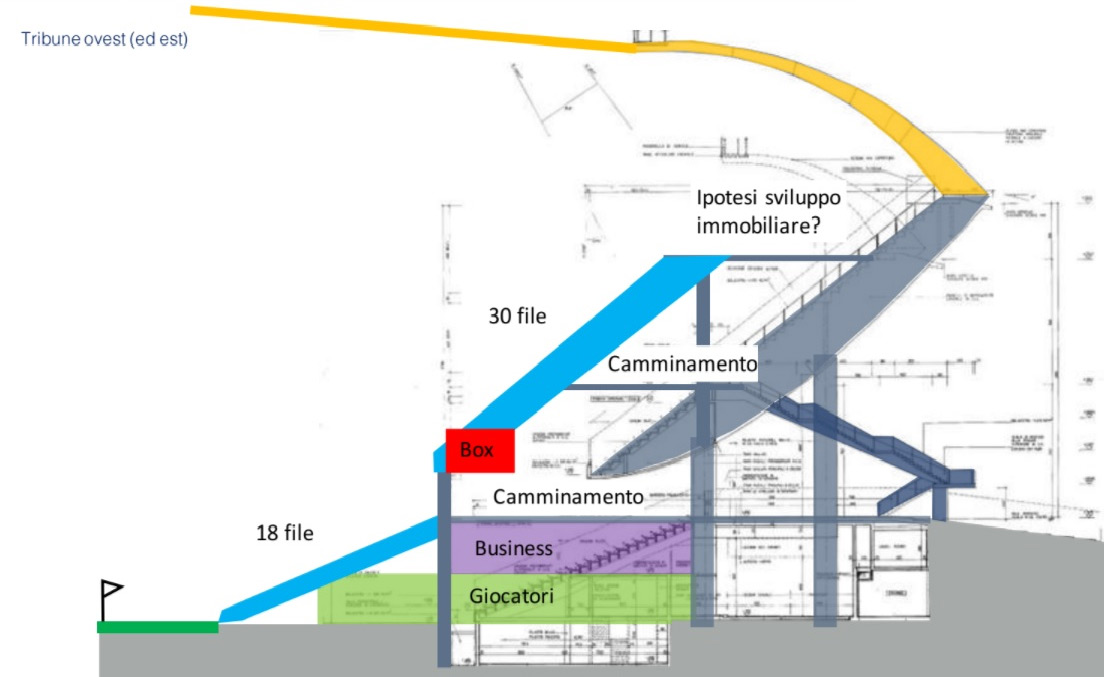 2. Sunken field
This vision means the lowest intervention into existing facilities. While also requiring a bigger canopy, the stadium would only see lower tier of seating change. This means compromised sightlines for upper-tier spectators. The field would be lowered by as many as 13 meters, leaving room for a much larger lower tier, stretching 40 rows up! While the most compromised, this option preserves the most of the original Renzo Piano design.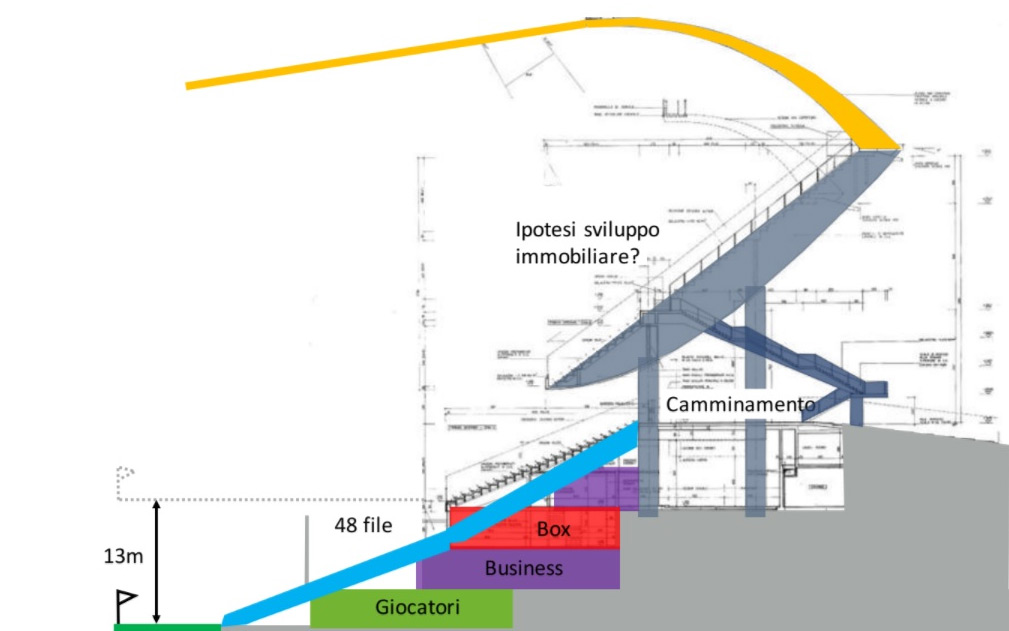 3. New stadium inspired by the old one
Another way to preserve the futuristic architecture created by Renzo Piano would be to demolish the stadium altogether but build the brand new one in a similar form. Without the running track, with much smaller footprint and extensive corporate infrastructure, the stadium would provide 52 rows of seating across two tiers.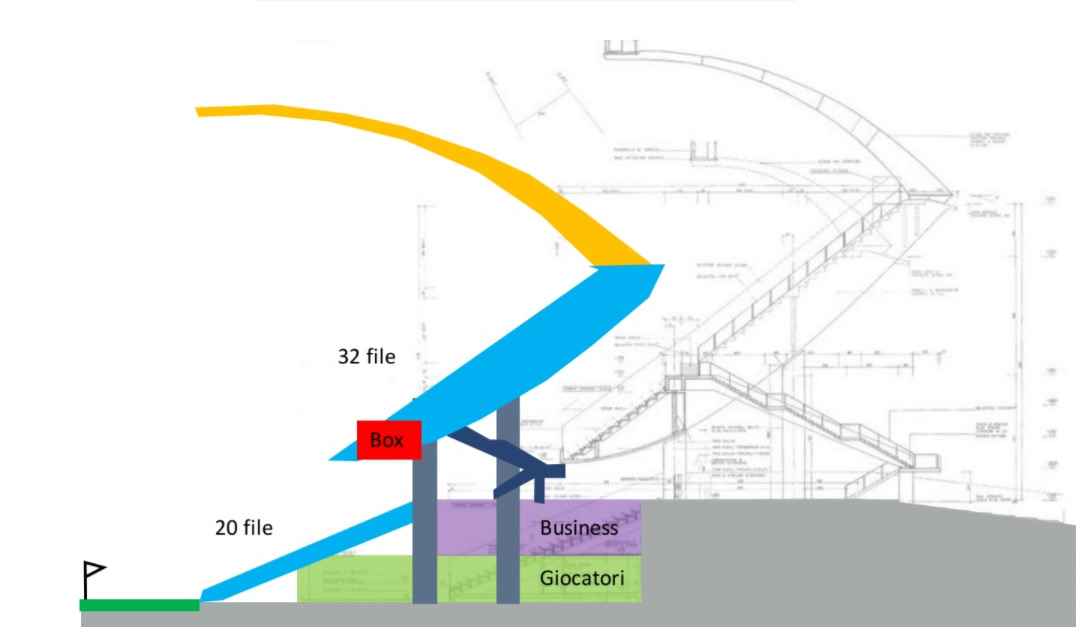 4. New stadium next to the old one
By far the most preferable in terms of design constraints, this is basically a new, fit-for-purpose football stadium. A fresh start for FC Bari and no issue of finding temporary venues or managing San Nicola use during reconstruciton. That said, this variant would leave open the main question: what to do with San Nicola once it's entirely obsolete...