Denver: Stadium naming removal in sight
source: KDVR.com; author: michał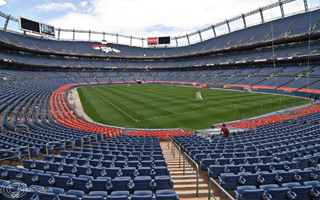 Sports Authority branding will no longer decorate the Mile High Stadium, home to Denver Broncos. The club now owns naming rights. A Fox31 report.
Sports Authority branding will be taken down outside Sports Authority Field at Mile High within the next week to 10 days, Broncos president and CEO Joe Ellis said yesterday.
The shopping chain went into bankruptcy back in 2016 and officially lost naming rights in August of that year, awarded by the Bankruptcy Court to Broncos themselves. However, the red Sports Authority logo still adorns facades of the Broncos stadium.
After failed attempts to find a satisfying new naming rights partnership, now Broncos are removing the branding. Ironically, the stadium's name will remain as it is for the next few months, because there are some events scheduled, which are connected to the naming.
"I suspect by the start of the season, we will either have a placeholder name or a name on the building that involves a corporation supporting that name," Ellis said. "That's an important part of our capital funding moving forward."
The Metropolitan Football Stadium District, the public entity that owns the stadium, said it relies on the revenue from naming rights to help pay for stadium upkeep, which is expected to cost about $300 million over the next 30 years.